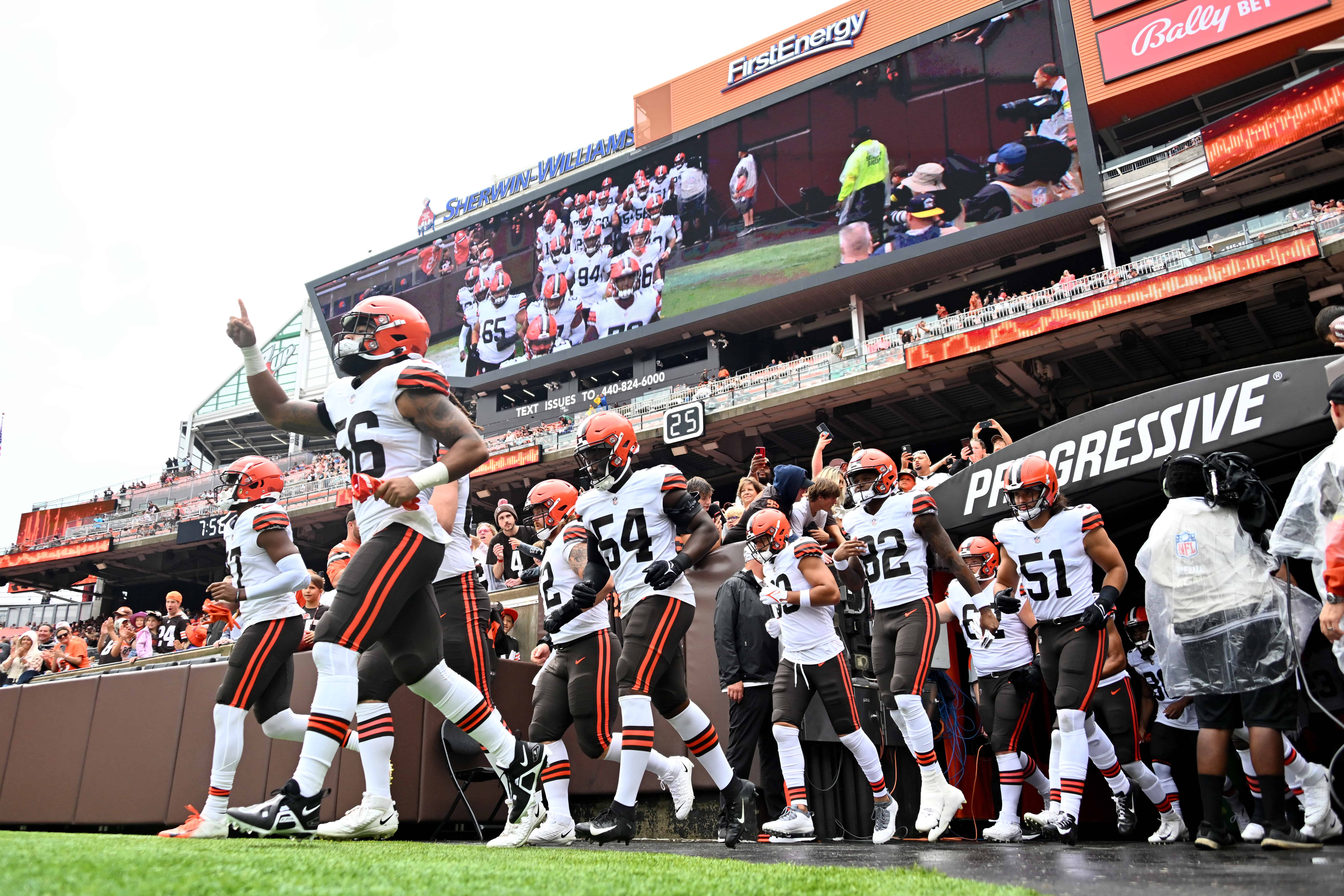 A few days ago I wrote an article on a pair of Cleveland Browns that the team would do well in re-signing.
Pro Football Focus seems to agree with one of those names (while also shouting out the other).
That's linebacker Anthony Walker Jr., with Ethan Pocic getting a bit of an honorable mention in this PFF article from Brad Spielberger.
Walker appeared in just three games before going down with a season-ending injury.
However, there seems to be plenty of buzz around the potential of bringing him back.
Fitting the Scheme
With new defensive coordinator Jim Schwartz in town, it will be interesting to see how his unit gets assembled.
One key word he mentioned during his introductory press conference was "fast".
Our new DC Jim Schwartz takes pride in being a fast and aggressive defense pic.twitter.com/dP4ubyRQuj

— Cleveland Browns (@Browns) January 18, 2023
The aggressiveness of just about everyone on the Browns' defense last year came into question.
That's going to have to change no matter the personnel.
But Schwartz is clearly on-board with the modern need for a fast defense to combat high-flying offenses.
It's one thing to want to shut down the likes of Patrick Mahomes and Joe Burrow-led offense.
It's another to do it, especially on the biggest stage.
Given what's invested in this team and the need to win now, beating one, if not both, of those guys in the postseason will have to happen to meet the ultimate goal.
Walker is far from your hulking, slow, neck roll-wearing linebackers of the 90's and early 2000's.
No disrespect to the neck rolls.
My create-a-players in Madden NFL always sported them.
Walker's not as fast as when he came into the league, but he's still quick for the position.
That speed will play just fine in Schwartz's defense.
Veteran Presence
As has been discussed plenty, Cleveland's linebackers remain one of the weaker spots on the team.
They've struggled to find consistency from the position, making the emergence of Jeremiah Owusu-Koramoah a blessing.
But, behind JOK, the depth chart gets thin at linebacker in a hurry.
Plus, the defense is still in need of some leadership.
That's no knock against some of the vets already there, such as Myles Garrett.
The Browns just need more of it. You get that in Walker, who again, played some sound football before his injury.
The Browns have three of the league's top 10 highest graded defenders so far this season:

4) Myles Garrett – 91.9

5) Jeremiah Owusu-Koramoah – 91.4

8) Anthony Walker – 90.8

No other team has more than *ONE* player in the top 15 😱 pic.twitter.com/yAF4F48r1J

— PFF CLE Browns (@PFF_Browns) September 19, 2022
The defense needs smart, quality guys who can give them consistent snaps.
Walker delivers in these areas.
Prior to 2022, Walker appeared in at least 13 games in each of the previous 4 seasons.
He also played 80% of the defensive snaps for Cleveland in 2021 according to Pro Football Reference.
Talent and ability aside, that's just a lot of snaps to make up elsewhere.
Run it Back
It's tough to tell what Andrew Berry and the front office will do here.
With an uncertain cap situation and plenty of roster holes to fill or upgrade, every move will be critical.
However, Walker fits what Schwartz seemingly wants out of his defense.
He's smart, quick, and is consistent when healthy.
The Browns missed him on the field in 2022.
With questions at linebacker, bringing Walker back seems like a wise decision.