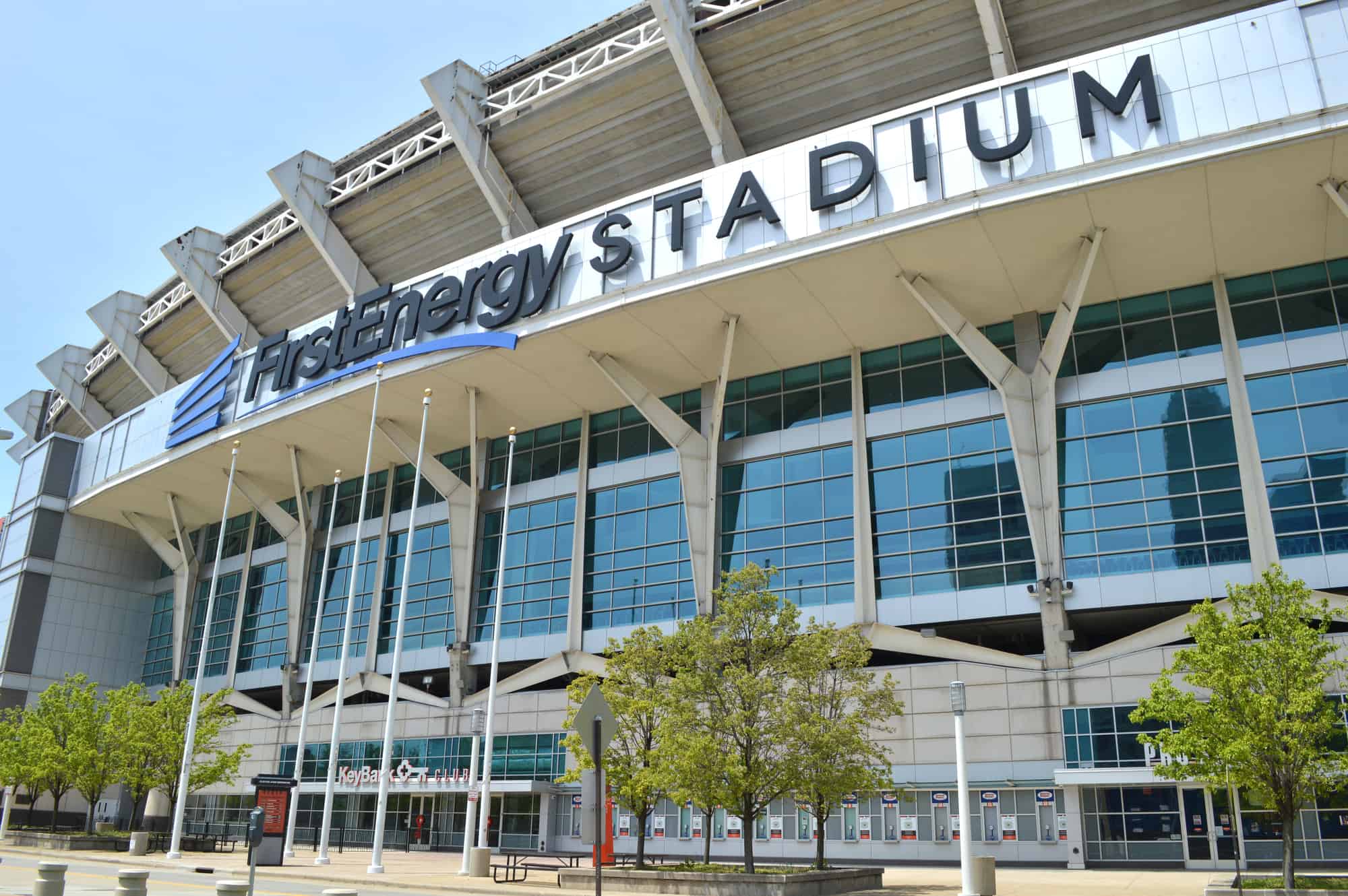 It's only mid-November, and the Cleveland Browns have already had to deal with the elements in two home games at FirstEnergy Stadium.
First was the Las Vegas Raiders game on November 1.
The second time was today's game against the Houston Texans.
And even though the stadium is not at capacity due to COVID-19, some fans are tired of it.
Been saying for 20 years but I'm ready for a dome or retractable roof. This isn't fun to watch, this isn't fun to attend. It's cost the city so much money.

"WE LOVE FOOTBALL WEATHER" isn't a grown up point of view and shouldn't shape public policy

— Anthony Lima (@SportsBoyTony) November 15, 2020
While others couldn't disagree more.
We don't need no stinkin' dome in CLEVELAND!!! 💪🏻💪🏻💪🏻 #ClevelandStrong #Browns pic.twitter.com/lrb2pIjdCU

— Rhett Wennes (@rcwennes) November 15, 2020
Today's kickoff was delayed by 30 minutes due to high winds which further aggravated the masses, but the Browns players didn't seem bothered.
The pre-game weather was wild 😆 pic.twitter.com/o1ZOTxMDBG

— Cleveland Browns (@Browns) November 15, 2020
To Dome Or Not To Dome
The wind and blowing rain that comes off the Great Lakes (specifically Lake Erie) do pose problems for the Browns, but let's face it the Browns aren't the only team dealing with adverse weather conditions.
Good luck to everyone outside here at FirstEnergy Stadium! #browns pic.twitter.com/c1Ze9JCD5B

— Jake Trotter (@Jake_Trotter) November 15, 2020
A tale of 2 seasons at #Browns FirstEnergy Stadium today pic.twitter.com/tU9IKWN4hE

— Mary Kay Cabot (@MaryKayCabot) November 15, 2020
Green Bay's Lambeau Field isn't called "The Frozen Tundra" for nothing.
Then again, Minnesota plays in a dome, and they had an October snowstorm this year.
Who Makes The Call
It shouldn't surprise anyone that the decision to build a dome or at least a retractable roof would come down to money.
FirstEnergy Stadium is nearly 20 years old, and the Browns' lease runs through 2029.
Preliminary talk aka speculation has already started on where the Browns will call home 10 years from now.
Back in 2018, Browns co-owner Dee Haslam told ESPN:
"We're excited for the opportunity to be part of the conversation about downtown re-development.  We should be part of the conversation in a bigger way, and I think we will be. I have no idea at this point what's even feasible. Don't you think it's a good idea for us to learn and figure that out?"
At the time, many tried to read the tea leaves to decipher what she meant.
But the Mayor of Cleveland Frank Jackson decided to cut to the chase by saying:
"The city of Cleveland welcomes anyone who wants to participate in the economic development of our neighborhoods and our downtown.  The question as it pertains to the stadium is whether this project is feasible, supported by private dollars. This is ultimately a choice for the people."
Sadly for Browns fans, the Haslam family seems to be putting its money in MLS Soccer as it is partnering with the family of Dr. Pete Edwards to build a stadium for the Columbus Crews.
The stadium is expected to cost $300 million and should open in July 2021.
In A Nutshell
Cleveland Browns fans might as well wrap up when heading to FirstEnergy Stadium for Browns' home games.
Outdoor stadiums have been the norm for past Cleveland Browns teams.
It seems highly unlikely that will change anytime soon.