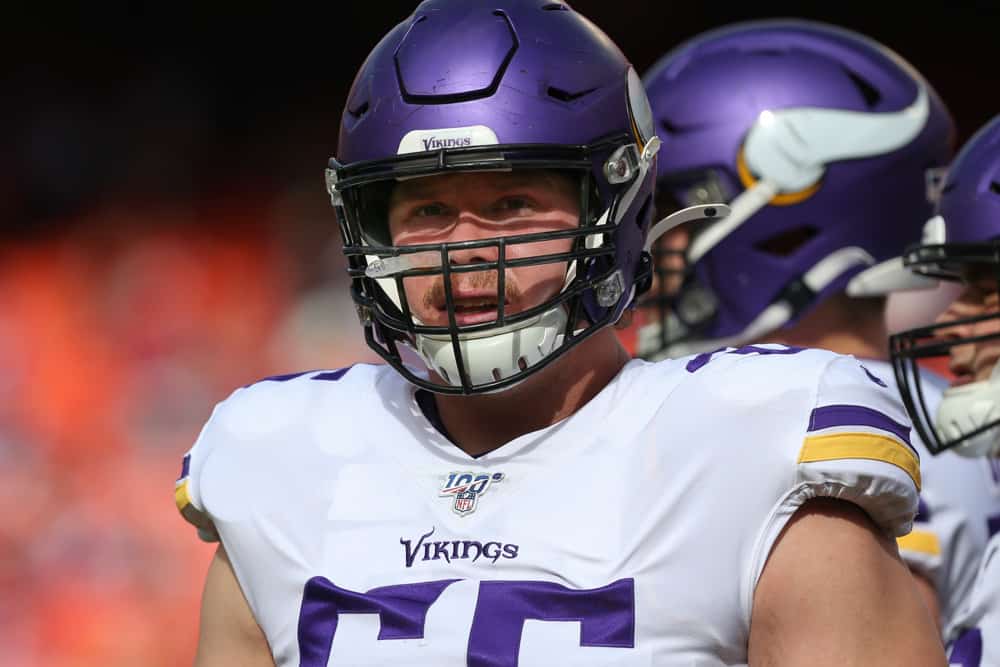 In a quite surprising move, the Minnesota Vikings have decided to move on guard Pat Elflein.
He was released by the team one day after being activated off the injured reserve.
Source: The #Vikings have released G Pat Elflein. The veteran now goes on waivers. Just off IR, he's healthy now and this gives him the opportunity to get some real playing time elsewhere.

— Ian Rapoport (@RapSheet) November 14, 2020
There are likely going to be plenty of teams interested in claiming the former third round pick.
The Cleveland Browns won't be high on the waiver priority list, but should take a shot at claiming Elflein.
Elflein In Minnesota
Elflein has not played a game since suffering a thumb injury during the season opener.
He returned to practice in late October, but it appears he has taken his last snap in Minnesota.
The Vikings organization felt that they would be fine with their current options going forward.
Zimmer on the decision to waive Pat Elflein: "We just had some better options."

— Courtney Cronin (@CourtneyRCronin) November 14, 2020
He spent his first two seasons in the league as the starting center for Minnesota.
In 2019, the Vikings moved Elflein to right guard after drafting center Garrett Bradbury.
Both Dru Samia and Erza Cleveland were tasked with filling the void after Elflein went down in early September.
It's quite shocking that Minnesota wouldn't keep Elflein even as depth, but maybe they felt he was better off starting elsewhere.
Browns Claiming Elflein
Cleveland doesn't exactly need Elflein, but that shouldn't stop them from claiming him.
The Browns offensive line has been reliable throughout most of the first half of the season.
However, they lack depth and would take a significant hit, assuming someone suffers an injury.
This team is competing for a playoff spot down the stretch and should add talent when it becomes available.
Elflein wouldn't start in Cleveland, but his presence would be fantastic depth to this roster.
Although, the fact Cleveland has a positive record means they probably won't win the waiver claim.
It's worth a shot because Elflein can only benefit the Browns roster, even as a backup player.