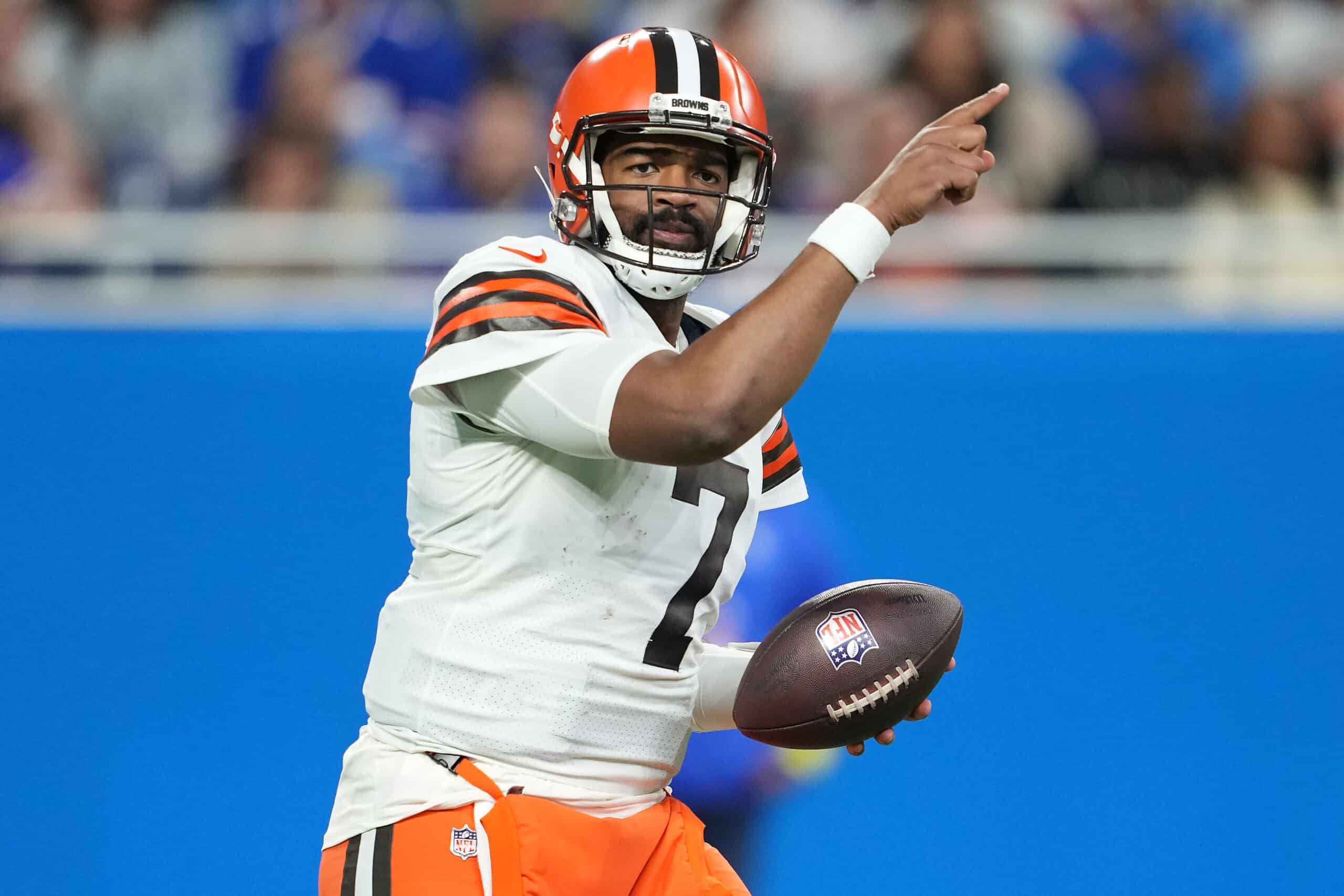 This morning, the NFL announced a Pro Bowl replacement for Josh Allen, who will be unable to participate due to injury.
However, although this announcement was positive for some, the overwhelming response from Cleveland Browns fans has not been positive.
Jacoby Brissett snubbed. #Browns https://t.co/cqOvMiKTkd

— Nick Pedone (@NickPedone12) January 31, 2023
Tyler Huntley was picked to fill in for Allen, a definite snub over Jacoby Brissett.
In 11 games as the Browns' starter, Brissett threw for 2,608 yards, 12 touchdowns, and only six interceptions.
Although the Browns had a record of 4-7 with Brissett as a starter, he kept the Browns in games, giving Browns fans hope before Deshaun Watson was eligible to play.
Watson, of course, was only able to play in six games this season, in which the Browns had a record of 3-3.
In these contests, Watson threw for just 1,102 yards, seven touchdowns, and five interceptions.
Now, let's look at the differences between Huntley and Brissett.
Keep in mind, Huntley was chosen for the Pro Bowl over Brissett, even though Brissett played in five more games during the regular season.
Huntley threw for just 658 yards, two touchdowns, and three interceptions.
When looking at the two players on paper, Brissett is a no-brainer.
The NFL hasn't announced how they are choosing their alternates, but Browns fans are rightfully upset about Brissett's snub.
While the Pro Bowl doesn't mean much in the grand scheme of things, an honorary invite, at least, is appreciated.
One question does remain for Brissett.
Where will he end up next season?
Will the Browns retain a high-quality backup for another season?