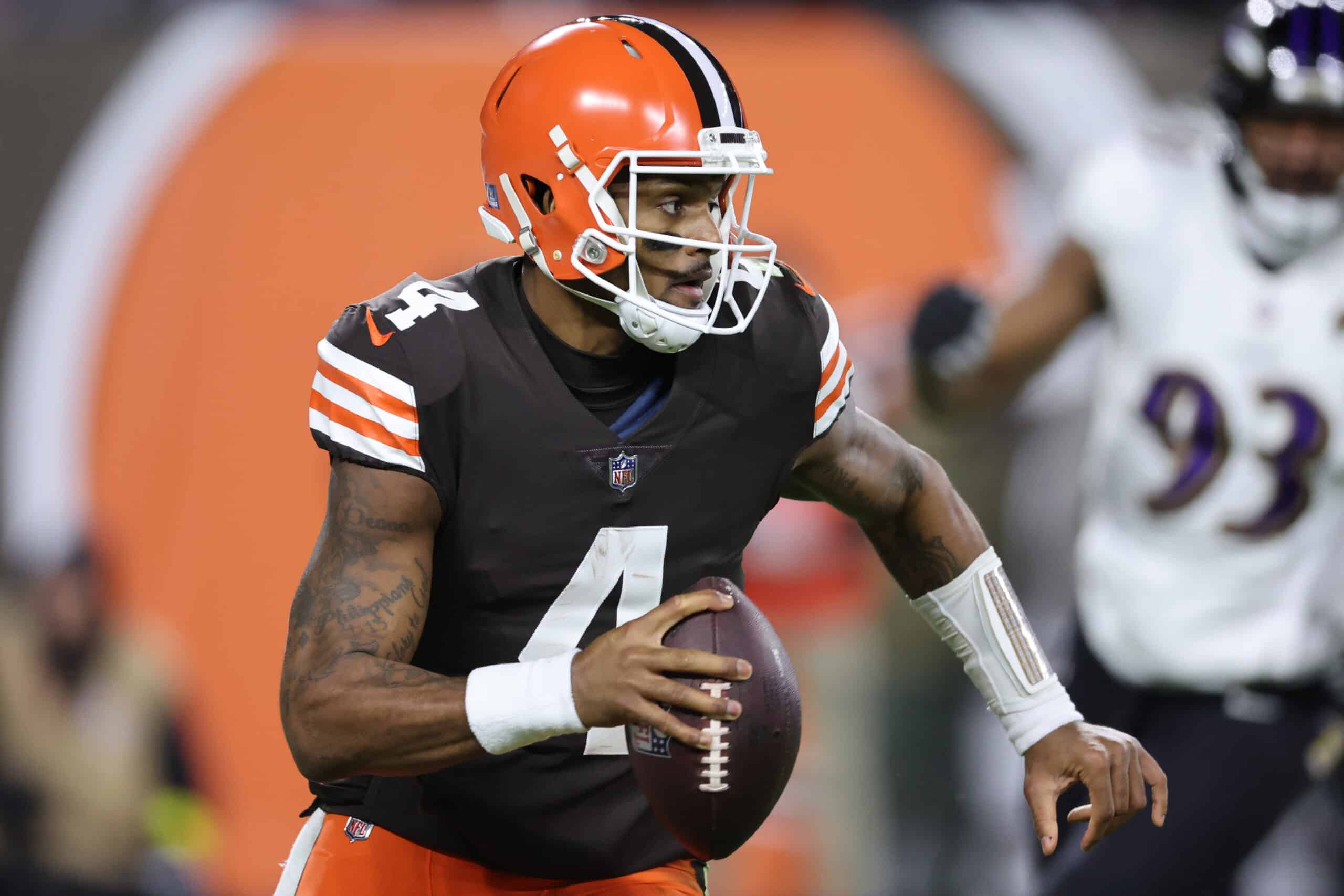 When Deshaun Watson signed a massive five-year contract with the Cleveland Browns, it sent the NFL world into a whirlwind.
For starters, all of his contract was said to be guaranteed, an unprecedented amount.
However, it appears that the Browns might be able to find a way to move some money around in his contract.
Ahead of the combine, GM Andrew Berry had a few public thoughts on the matter.
He mentioned how there is plenty of flexibility available with the deal.
#Browns Andrew Berry says restructuring Deshaun Watson's contract is on the table pic.twitter.com/IBMSEC7rSc

— Mary Kay Cabot (@MaryKayCabot) February 28, 2023
Berry's comments were intriguing, yet expected given the nature of the NFL and the way contracts operate.
What does this mean for the Browns, and Watson's contract moving forward?
For starters, this could indicate that the Browns can allocate money toward eligible free agents by moving some of the quarterback's money around in a variety of ways.
There are few noticeable holes on the Browns' roster, notably at the wide receiver position.
Many have pointed to the Browns as a key candidate to sign a free-agent receiver, assuming they have the cap space to do so.
Amari Cooper has been great for the team, and Donovan Peoples-Jones has emerged as a great young talent as well.
However, for Watson to continue to grow as their quarterback, it's important to surround him with weapons.
What weapons will the Browns decide to pursue in search of an AFC North division title?