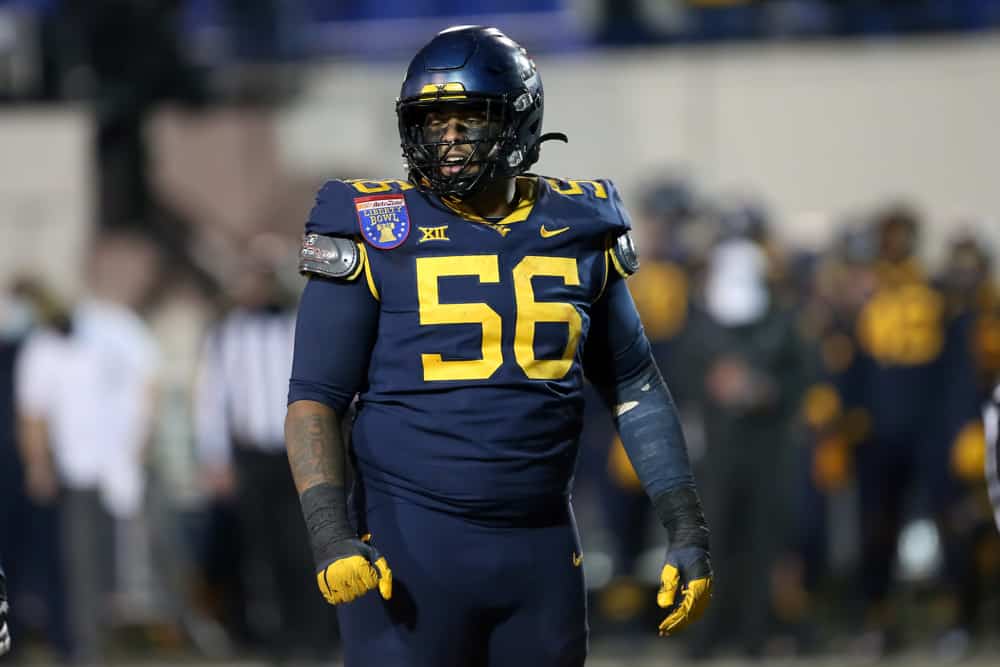 It's no secret that the Cleveland Browns are likely to go defense heavy in the upcoming NFL Draft.
A roster that is already stacked offensively, but does need some improvement on the defensive side.
Luckily, the front office has done a nice job of adding talent during free agency.
Although, one area that still needs work is on the defensive line for the Browns.
That is especially true after the organization decided to release defensive tackle Sheldon Richardson.
Browns released DT Sheldon Richardson.

— Adam Schefter (@AdamSchefter) April 16, 2021
It appears the Browns wanted to save some cap space and get younger at the tackle spot.
No one should be shocked to see the Browns go after a prospect like Darius Stills on draft day.
Finding The Hidden Gems
The Browns front office has done a tremendous job during the draft over the last few seasons.
Last season, they found a possible hidden gem in the fourth round with Harrison Bryant.
The young tight end played well in limited snaps with the team last year.
This time around, West Virginia defensive tackle Darius Stills could be the Browns steal of the draft.
He recently met with the Browns through a virtual meeting.
Clearly, there is interest from the Browns side, but they aren't the only team in on Stills.
West Virginia DT Darius Stills recently met virtually with the #Browns.

Previously reported: #Jets, #Vikings, #Rams, #Texans, #Falcons, #Bengals, #Eagles, #Washington, #Buccaneers, #Jets, #Seahawks, #Chargers and #49ers.

— Justin M (@JustinM_NFL) April 15, 2021
There are other concerns on the defensive side, so the Browns shouldn't reach for Stills.
However, Stills might end up being a solid under-the-radar addition to this roster in the middle rounds.
This team does have a habit of finding the overlooked players in the draft.
Taking A Gamble On Stills?
Stills is quick off the snap with natural leverage and a consistent ability to create pressure.
He has overwhelming power and strength that sometimes can come back to haunt him.
His explosiveness can be helpful at times, but can also create huge gaps for the opposing running game.
As a prospect, Stills has plenty of upside and skills that could be helpful at the next level.
Some NFL team is going to get a fun and versatile defensive tackle in Darius Stills. Really love his energy and explosiveness pic.twitter.com/1a3EZLMmOR

— Zach Hicks (@ZachHicks2) January 16, 2021
Sadly, Stills is a bit of a developmental player and isn't ready to start in the NFL on Day 1.
The Browns need someone who is ready to make an impact right away.
In 2019, Stills recorded 43 tackles, 12 tackles for loss, and six sacks in 12 games.
During his senior year, Stills finished with 25 tackles, 7.5 tackles for loss, and 3.5 sacks in nine games.
To be fair, he saw less action than the year prior, but his numbers took a significant hit.
The Browns cannot afford to swing-and-miss on a position without much impactful depth.
Stills is worth taking a chance on in the fourth or fifth round on draft day.
However, he isn't the type of player that is going to immediately make a significant impact on the roster.
He needs time to develop his game, but could be a solid prospect in the late rounds.