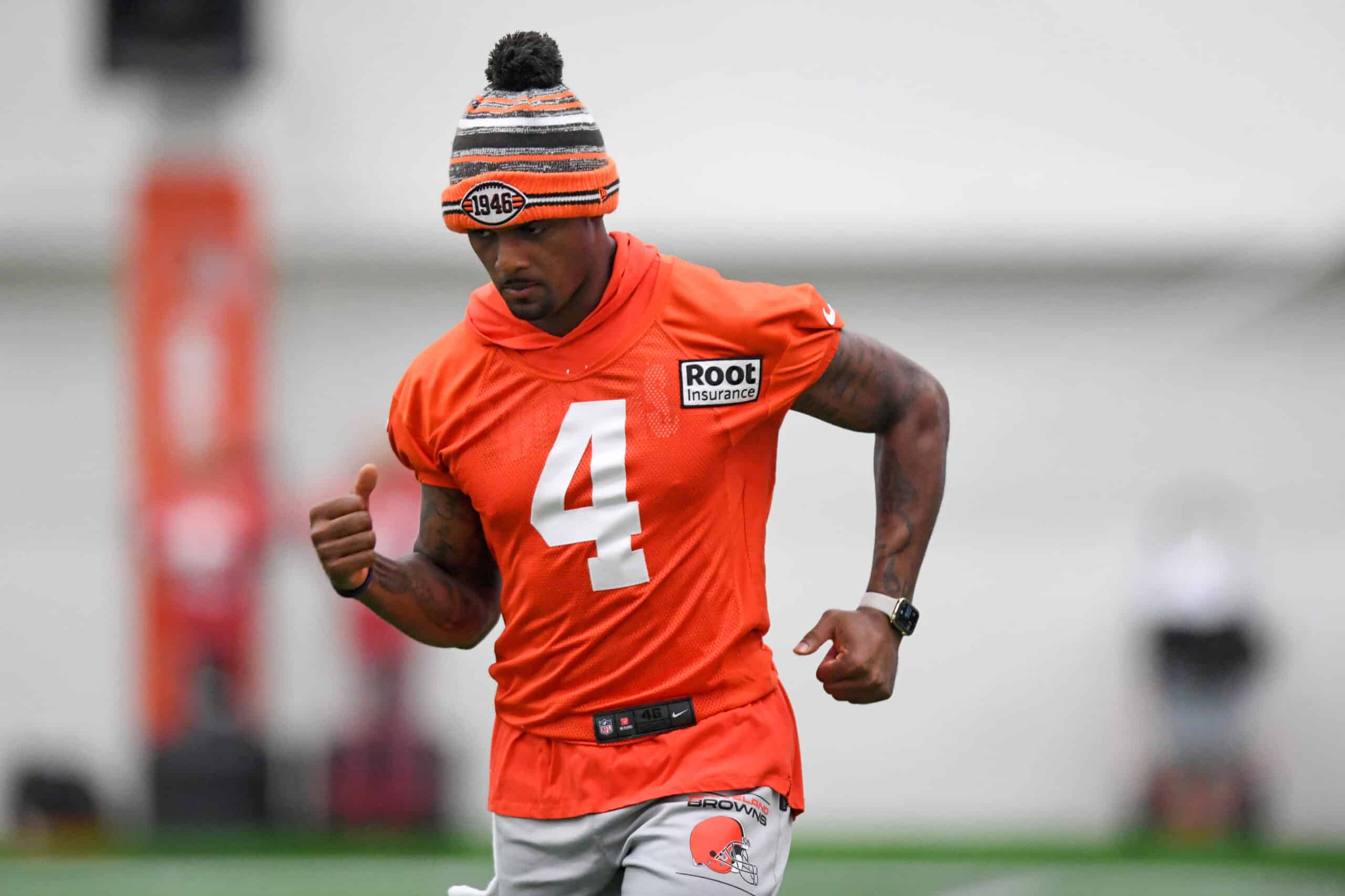 Cleveland Browns star Deshaun Watson was under heavy fire for missing Week 4's divisional clash vs. the Baltimore Ravens.
Despite being medically cleared to play, Watson decided that he wouldn't be able to suit up shortly before kick-off, leaving rookie Dorian Thompson-Robinson as the de facto starter.
Now, Brad Stainbrook reports that the Browns have decided to star veteran P.J. Walker vs. the San Francisco 49ers if Watson can't play.
ICYMI: The #Browns decided yesterday the team would likely start practice squad QB P.J. Walker over Dorian Thompson-Robinson on Sunday if Deshaun Watson can't play.

More: https://t.co/6uC4oCqmS4

— Brad Stainbrook (@StainbrookNFL) October 11, 2023
Watson is reportedly still dealing with a shoulder injury and his status should be considered as day-to-day right now.
He wouldn't rule himself out of the game, but the Browns need to have a contingency plan in place, and it seems like they're not ready to roll with their rookie against arguably the best team in the league.
The Browns were quite high on Thompson-Robinson throughout the course of the offseason and in the preseason, but it was evident that he's still raw and a work in progress in the loss to the Ravens.
Walker hasn't found a lot of success outside of the XFL, but he's a veteran with more experience under his belt.
Even so, it's not a secret that neither of them can give the offense what Watson can.
The only positive about potentially missing that game is that it would only reaffirm the fact that he couldn't play against Baltimore.
Some pundits have questioned Watson's character, but if not even an extra week of rest is enough to get him back on the field, then the injury must be worse than people think.