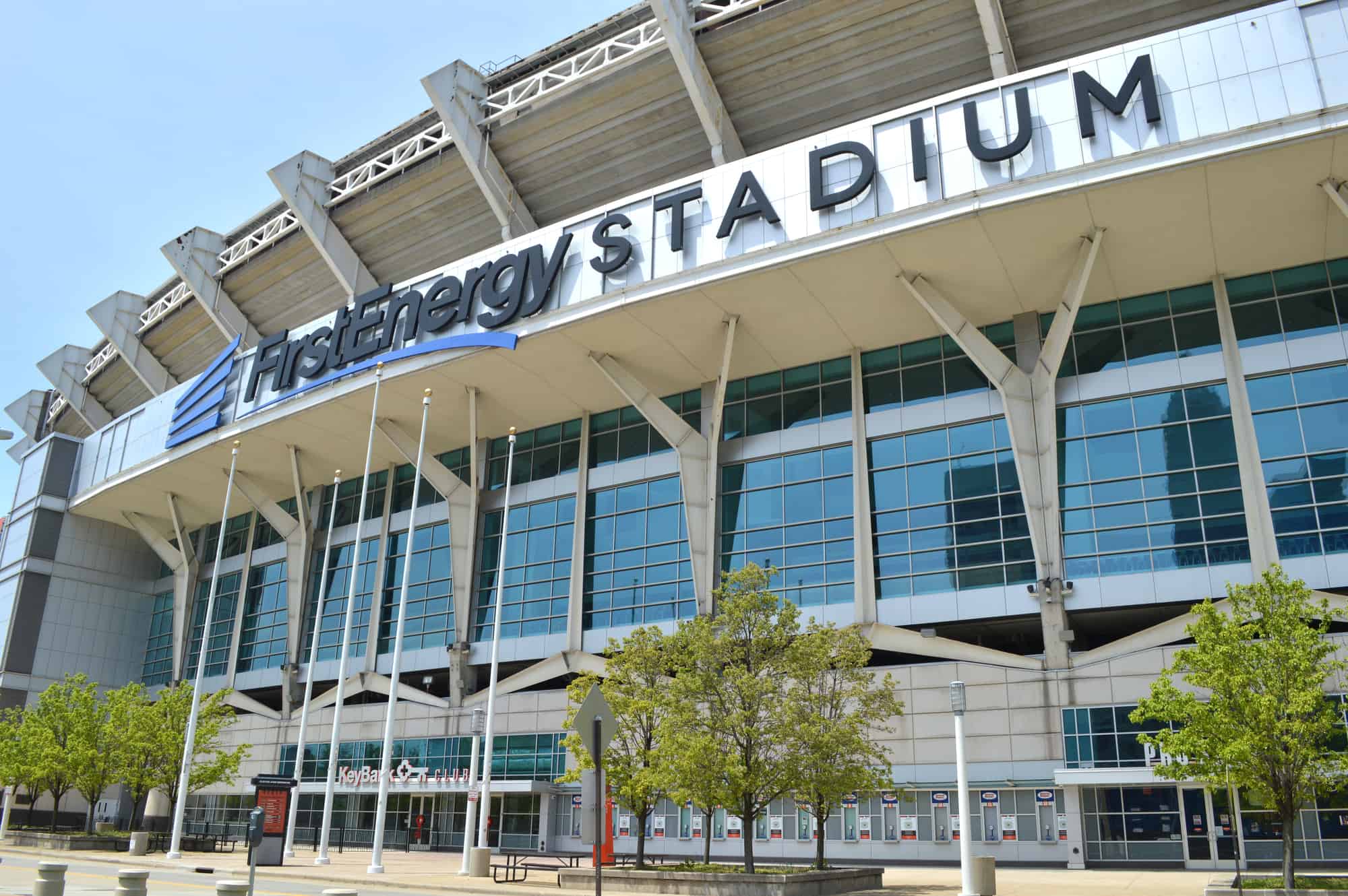 The New Year is getting off to a positive start.
There are no new COVID-19 positive tests among the Cleveland Browns players and staff as of Friday morning.
From @GMFB: The #Browns await word on whether their facility can open today, amid a week highlighted by COVID-19 issues. pic.twitter.com/Cey48NmJrc

— Ian Rapoport (@RapSheet) January 1, 2021
The Browns received word from the NFL that they can open the facility for practice.
After our latest round of testing produced zero positive results, we have received approval from the NFL to conduct a practice this afternoon.

— Cleveland Browns (@Browns) January 1, 2021
Disruptive Week
For the past six days, the Browns have been dealing with COVID-19 issues.
Though Coach Stefanski and QB Baker Mayfield would not agree, it definitely affected the team's performance against the New York Jets last Sunday.
On Thursday, Stefanski was asked if the Friday practice would be different than a traditional Friday given how the week has progressed.
"It could. Friday is usually a shorter but crisp practice – you have heard it said before, 'Fast Friday.' We will adjust accordingly. If we have to get extra work in, we absolutely can do that. That is where I credit the players and I credit the coaches. We have moved practice on them, we have changed what we are doing and we have added things, and they really have not blinked. Whatever is appropriate for tomorrow and if that is necessary, we will do that."
When asked if the Browns will be sufficiently practiced and prepared for Sunday, Stefanski said:
"We will be prepared whatever we are able to do today, tomorrow and all of that. We will be prepared. The guys are working very hard on these Zoom calls to understand what is required. We had practice yesterday. Whatever it ends up being, I trust in our preparations and the guys' ability to adapt."
In addition to the game preparation, Stefanski was asked about how the team is handling the mental grind of this week.
"The first thing is the message is you control what you can control. There are things we can control, which is obviously our attitude and how diligent we are in these meetings. Really, the rest is out of our control. The guys understand that. Then it is the coaches who do a great job in these meetings knowing when to keep it light and when to stop doing Xs and Os and just start to connect with everybody. I think that is really what you have to do."
The Browns host the Steelers at 1:00 pm EST on Sunday, January 3, 2021.
If the Browns win, they earn their first playoff berth since 2002.