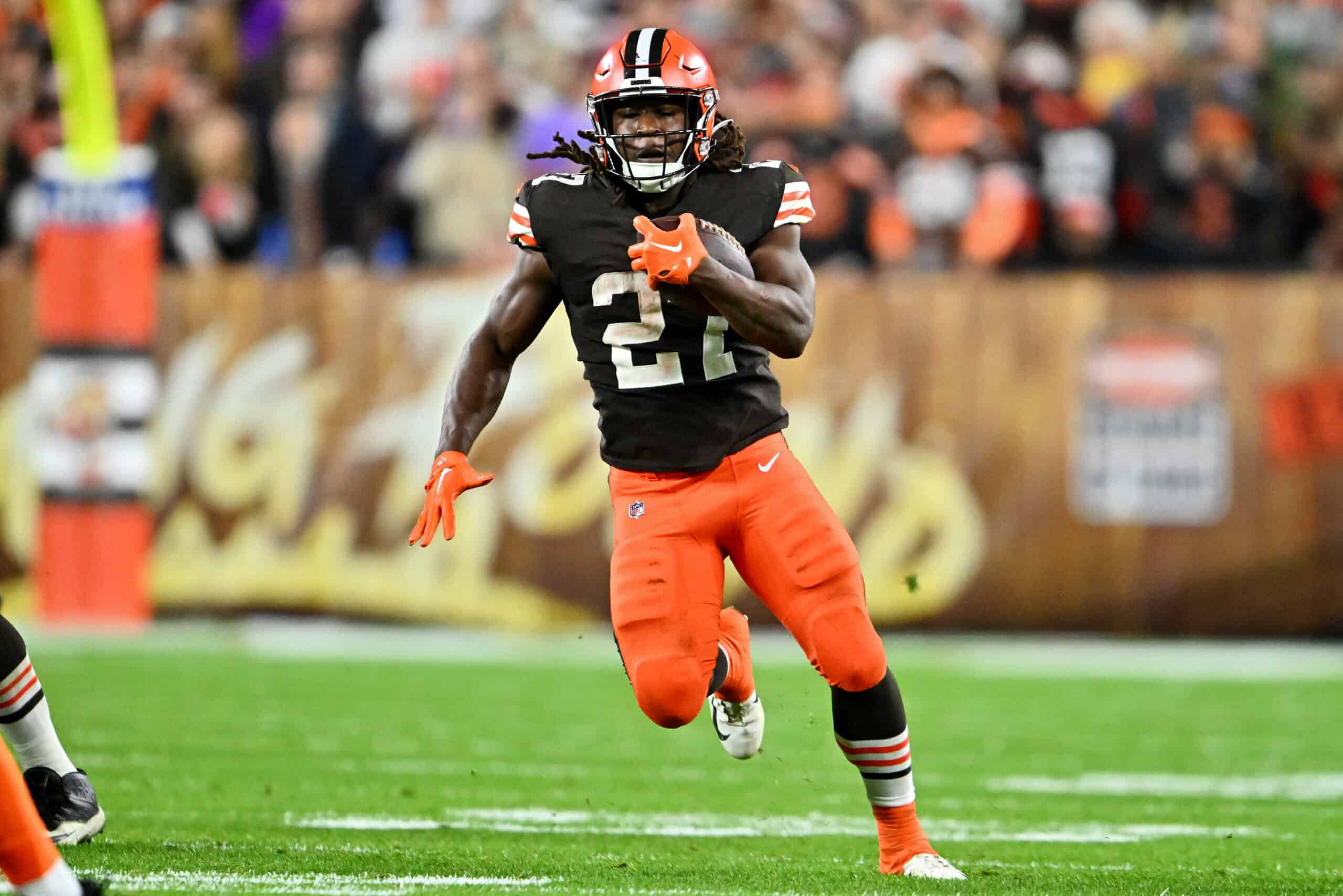 After the Cleveland Browns' 2022 campaign, many fans around the league believed that the team needed to make several organizational changes.
The Browns responded, and have added several agents throughout the offseason, both on offense and on defense.
However, it appears that the Browns are going to move on from one of their current offensive pieces if recent reporting is accurate.
In a recent Cleveland.com article written by Terry Pluto, regarding Kareem Hunt and his future with the Browns, Hunt was "slipping" in terms of his speed.
Report: The #Browns will not be re-signing Kareem Hunt and believe he was "slipping" in terms of his speed, according to @terrypluto

The 27-year old RB hasn't visited a single team in free-agency and Terry says "should be thankful" to sign a 1-year deal in the $4 million range. pic.twitter.com/1L0KPlNogD

— Dov Kleiman (@NFL_DovKleiman) April 9, 2023
As Pluto indicates, when PFF released their running back grades from the 2022 season, Hunt was ranked 53rd out of 62.
He only averaged 3.8 yards per carry, which was the lowest mark in his career.
His receiving numbers were also diminished, as his 210 yards were the second-lowest in his career.
While Hunt is typically seen as more of a pass-catcher than a big, bruising running back like Nick Chubb, these numbers could indicate that he is slowing down.
Even if Hunt isn't slowing down and just had an off year, Pluto believes that his time in Cleveland is finished.
Unfortunately for Hunt, the Browns already have a younger option on their roster in Jerome Ford.
Ford was a rookie in 2022 and will look to make his mark on the NFL in 2023, assuming that Hunt does leave the team.
Led by Deshaun Watson, the Browns offense will look to make a marked improvement during the 2023 season.