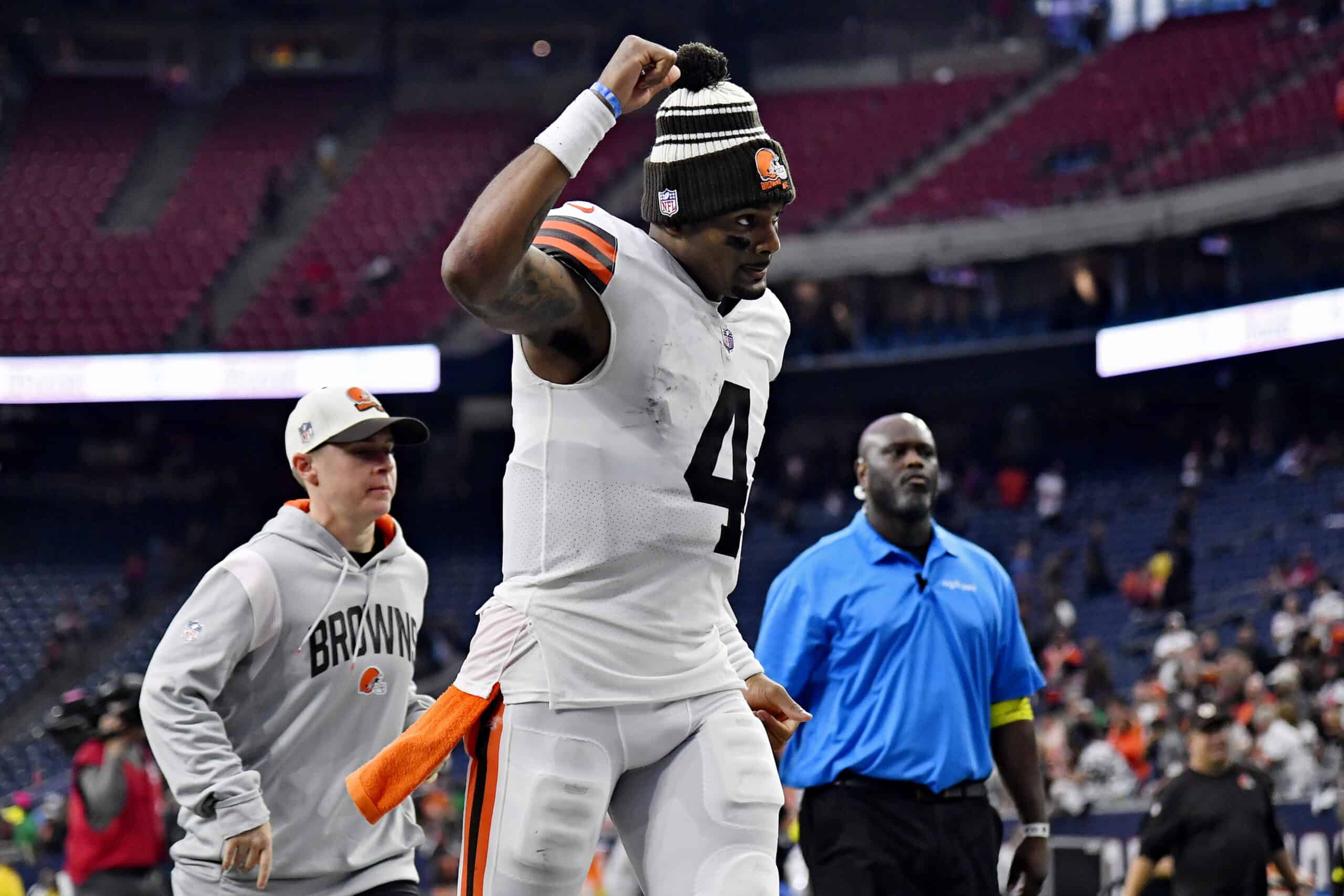 The Cleveland Browns can sit back and watch other NFL teams scramble to try and pay their quarterbacks.
That is because the Browns gave Deshaun Watson a massive fully-guaranteed contract before last season.
They wanted a franchise quarterback and went out and got one.
Well, the next quarterback that got paid a massive deal was Philadelphia Eagles QB Jalen Hurts.
He just agreed to a five-year, $255 million extension.
That will make him the highest-paid player in NFL history.
Watson was thrilled to hear about Hurts getting this new deal.
According to James Palmer, Watson congratulated Hurts and told him that dinner is on Hurts the next time they meet up.
#browns QB Deshaun Watson said when he congratulated Jalen Hurts on his contract, that dinner is on Hurts next time he's in Philly. Hurts agreed. The two train together and are friends. Watson said he paid for dinner last year when the #Eagles were in Cleveland. "He deserves…

— James Palmer (@JamesPalmerTV) April 18, 2023
Watson mentioned how Hurts is deserving of every penny and it is hard to argue.
Hurts led the Eagles to the Super Bowl last year and he finished second in MVP voting.
When it comes to the quarterback market, if the players are comparable, the next man up will get the most money.
So while Hurts is the highest-paid player in the league right now, that may not be the case in a few weeks.
Lamar Jackson, Justin Herbert, and Joe Burrow all need a new contract as well.
Any one of those could be the highest-paid in the league.
The Browns set the quarterback market very high when they overpaid for Watson.
That is now forcing many of their competitors to pay up for their quarterback as well.