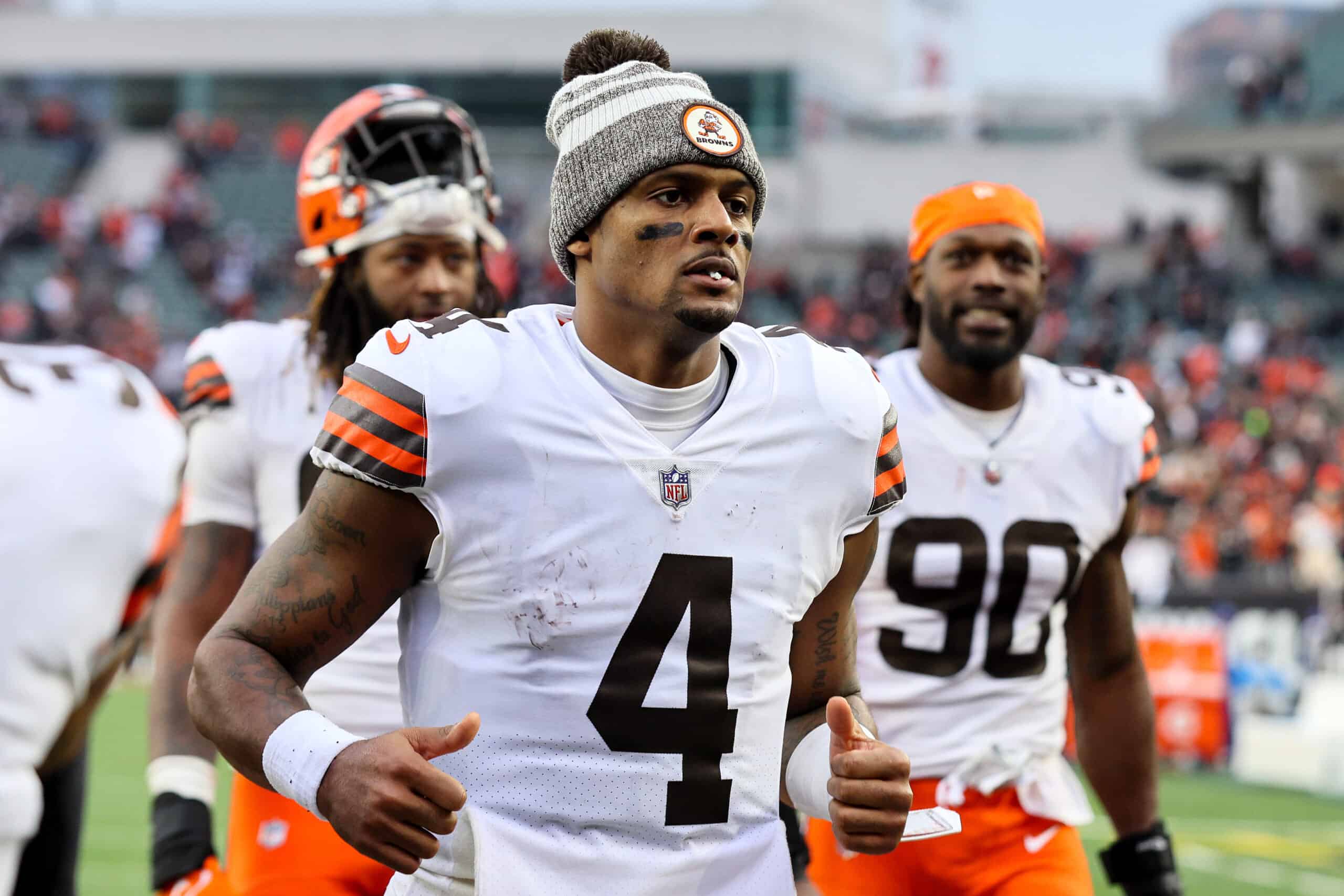 Colin Cowherd is one of the most outspoken members of the NFL media.
He frequently comes out with top-ten lists, rating teams, players, coaches, and a myriad of other topics.
Yesterday, he came out with his latest quarterback ratings, leaving many Cleveland Browns fans unhappy.
Spoiler alert: the #Browns $230 million QB is not on this list https://t.co/0gwtk0gqQL

— Daryl Ruiter (@RuiterWrongFAN) February 14, 2023
Cowherd left Deshaun Watson off of the list, the $230 million man from the Browns.
Sure, Watson didn't have the best season of his career in 2022.
But, with just six weeks to play in the league, Watson wasn't able to play up to his normal caliber.
For Browns fans, the hope is that, with a full offseason, Watson and the Browns will develop greater chemistry, leading to heightened success.
When looking at this list, there were six AFC quarterbacks taken ahead of Watson.
Patrick Mahomes, Joe Burrow, Trevor Lawrence, Justin Herbert, Josh Allen, and Lamar Jackson were listed.
Mahomes, Burrow, and Allen have been consistently touted as three of the league's best.
However, is it fair to judge Watson solely on the six games that he played last year?
Cowherd appears to believe that is the case.
We'll soon see just how efficient Watson will be able to perform with the Browns in his first full season.
As we previously noted, the Browns paid him $230 million in guaranteed money for the next five seasons.
The team will be looking for a significant return on their investment in Watson next year.
Will he be able to prove Cowherd and so many other NFL experts wrong in 2023?