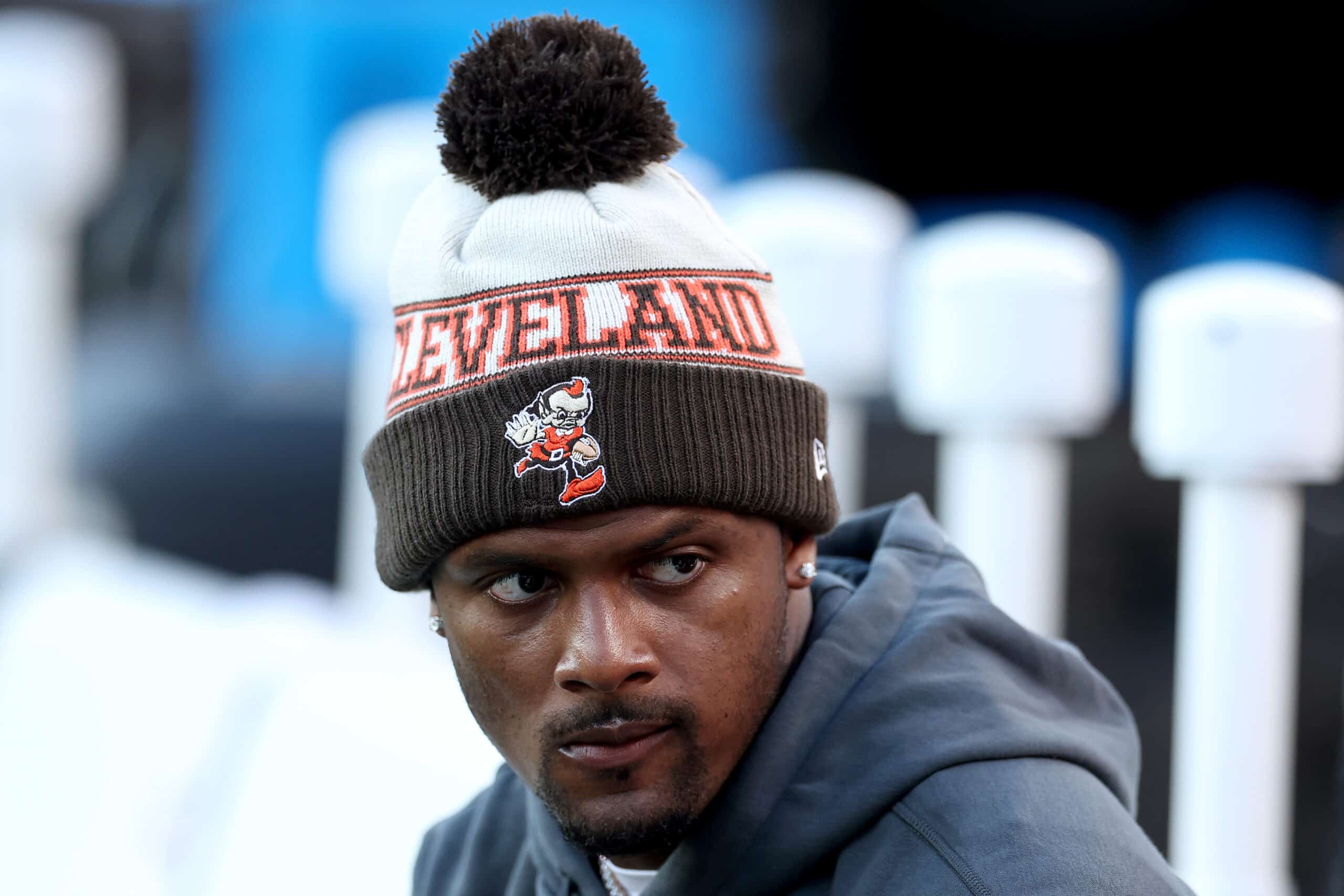 Kevin Stefanski won't have to dance around questions about who his starter is this week.
After weeks of surprises and controversy, the Cleveland Browns made an early decision for Week 8.
P.J. Walker will get the start, with Dorian Thompson-Robinson serving as the backup.
And as Ian Rapoport reported, the Browns will limit Deshaun Watson to rehab work.
From The Insiders on #NFLPlus: The #Browns will have QB Deshaun Watson rehab this week, which seems like a smart move. PJ Walker will start. pic.twitter.com/MXpJdJVL9V

— Ian Rapoport (@RapSheet) October 25, 2023
Rapoport reviewed the events of last week when Watson was knocked out of the Colts game early.
While concussion protocol took him out, it was reported that his shoulder was good enough to return.
But Watson was ineffective with no zip on throws, showing limited motion and accuracy.
And that's why Rapoport opined that the decision to sit Watson against Seattle seems like the right call.
Cleveland calls Watson's injury a rotator cuff bruise, which Watson reported involved micro-tears.
The team announced that this week's MRI showed no new or worsened damage to his rotator cuff.
But Rapoport told his audience there was swelling in Watson's shoulder.
And it doesn't take much damage or insult to a rotator cuff to limit a player's ability to throw.
we're all behind @deshaunwatson @__AWalkJr | #DawgPound pic.twitter.com/zZWzFzHVtd

— Cleveland Browns (@Browns) October 25, 2023
Meanwhile, Walker gets all the starter reps this week leading up to the Seahawks game.
Before he came off the bench to direct the win against the Colts, Walker had not taken any reps.
His performance was far from pretty, but he came through when it counted for the second straight week.
And with a full week to prepare, he'll be ready to help Cleveland extend its winning streak.