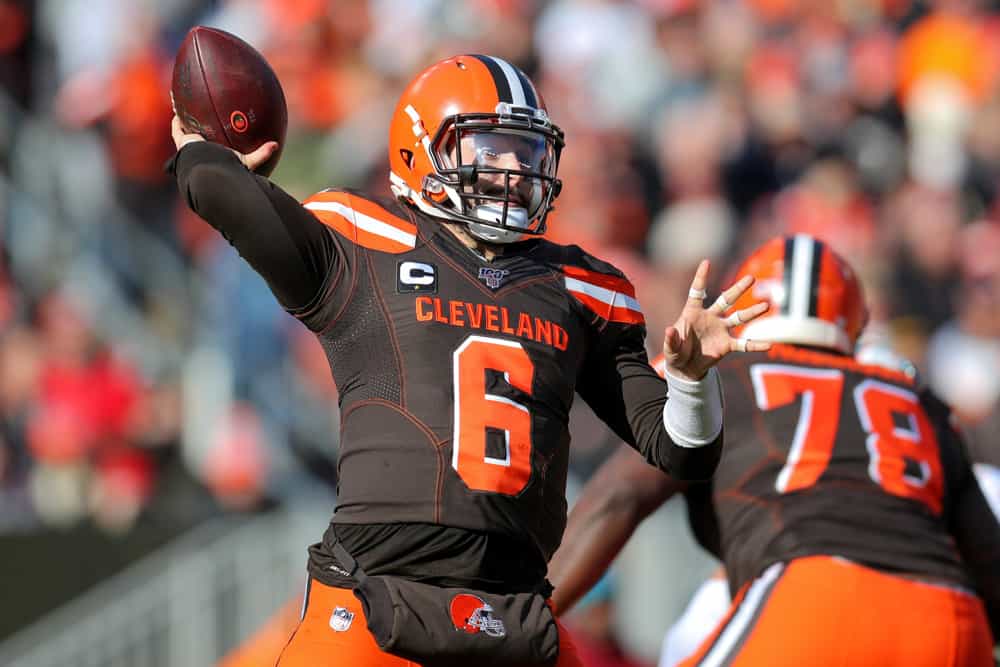 The Cleveland Browns have an important game coming up versus the Dallas Cowboys in Week 4.
Surprisingly, the Browns are over the .500 mark for the first time since 2004.
Obviously, Cleveland would love to continue winning, but Dallas won't be an easy win.
Cowboys quarterback Dak Prescott is coming off a game where he threw for nearly 500 yards.
🌟With the sixth 400-yd passing game of his career, @dak now has the most in franchise history 🌟 pic.twitter.com/DAk9xOAl0Q

— Dallas Cowboys (@dallascowboys) September 30, 2020
This contest could very well be a shootout between two stacked offenses.
That means, the Browns are going to need quarterback Baker Mayfield to step up and deliver for the team.
However, can Cleveland trust Mayfield to lead this offense to victory over Dallas?
In Mayfield We Trust?
The former first round pick has had a rollercoaster first two years in Cleveland.
After a disappointing 2019 campaign, this year seemed like it was a make-or-break year for Mayfield.
Thus far, Mayfield has been fairly successful through the first three games of the season.
He is coming off a performance against the Washington Football Team where he threw for 156 yards and two touchdowns.
It wasn't an amazing game when looking at Mayfield's stats, but he's been doing his job this season.
AFC North QB ratings through week 3:

Baker Mayfield – 75.6
Lamar Jackson – 69.7
Joe Burrow – 51.6
Big Ben – 51 pic.twitter.com/iwcAl9DpCg

— Cleveland Sports Fans (@CLE_SPORTS_FANS) September 29, 2020
In 2018, Mayfield had an outstanding rookie campaign, so the Browns know he's capable of leading this team.
The expectations are ridiculously high for Mayfield, but he has stepped up to the plate thus far.
Although, both of Cleveland's wins this season were against fairly below-average teams.
This Week 4 matchup is a chance for Mayfield to prove he can lead this offense to success against a top tier organization.
Can Mayfield Beat Dallas?
The Browns offense has looked sharp this season, but that should be taken with a grain of salt.
Cleveland scored six points against a tough Baltimore Ravens defense in the season opener.
After that, the Browns scored over 30 in each of their next two games, but they were against subpar defenses.
It'll be interesting to see what Mayfield can do against another offense that can hold their own.
The fantastic play of the Browns offensive line has been a huge reason why Cleveland is succeeding this season.
The Browns are stacked on offense, so Mayfield should be able to have success, assuming the o-line continues its elite play.
Dallas is coming off a tough loss to the Seattle Seahawks in Week 3.
The Cowboys are hungry to get back on track and have one of the best offensive units in the league.
It's unlikely that the Browns defense will be able to hold the Dallas offense in check.
Which means, Mayfield is going to be asked to step up and lead this offense to victory in what likely is going to be a shootout between two stacked offenses.
This is an enormous test for Mayfield to show that he can be the franchise quarterback in Cleveland.