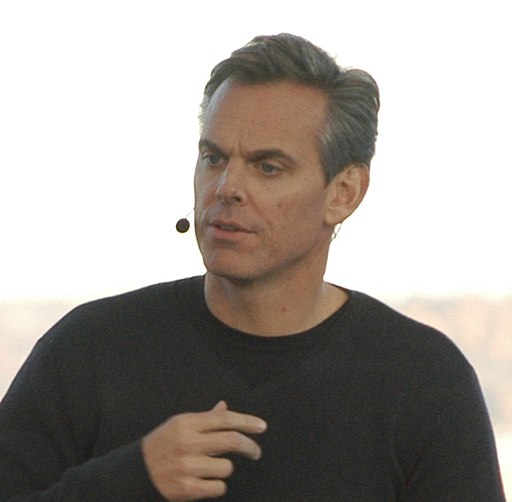 On Sunday, the Dallas Cowboys will be hosting the Cleveland Browns at 1:00 p.m. eastern on FOX.
Odell Beckham Jr. is not the only one anticipating family members attending this game.
His quarterback, Baker Mayfield is also heading home to where he played high school and college football.
Mayfield, attended the University of Oklahoma, where, he of course, made a name for himself.
Baker was the recipient of the Heisman award after a tremendous season with the Sooners.
One of the reasons he won it was the amount of passing yards he had, as Oklahoma was one of the highest scoring offenses in the entire nation.
But, he has not been able to transfer that part of his game over to the NFL.
Colin Cowherd Refers To Mayfield As A "Game Manager"
Cowherd has been known to take shots at Baker Mayfield as he never been a fan of his.
The "frat boy" was never going to be as successful as he was in college according to Colin Cowherd.
Today, on his show, The Herd, Cowherd touched upon the importance of running the ball in this week's game against the Cowboys.
To be exact, Colin only believes the Browns will be able to win this game if they are able to establish the run and manage the clock.
Check out the full video below:

Many are expecting a shootout in Arlington, Texas.
"The less Baker, the more they win" Cowherd said today on his show when discussing the matchup between the Cleveland Browns and Dallas Cowboys.
Cleveland Browns' Baker Mayfield As A "Game Manager"
"The Cleveland Browns are 7-1 with Baker Mayfield when they throw 26 or fewer times and he manages the offense" Cowherd states in the above video.
He goes on to mention that the Browns are 8-17 when Mayfield has thrown for 27 or more times.
Thus far in the 2020 season, Mayfield has only thrown 27 or more times once, and it came in there Week 1 loss to the Baltimore Ravens.
In week's 2 and 3, Mayfield threw 23 times.
The Browns find more success when establishing the run as Mayfield is known to make poor decisions with the football, the more he throws.
In their last game against the Washington Football Team, Mayfield was seen forcing it to star wideout, Odell Beckham Jr.
Baker Mayfield has done the impossible.

He turned OBJ from one of the NFL's best receivers, to one or the NFL's best defensive backs.
pic.twitter.com/T5tzGvlu90

— Emmanuel Acho (@EmmanuelAcho) September 27, 2020

In his sophomore season, Baker threw for 22 touchdowns and 21 interceptions.
The gun slinger, Brett Favre prototype has not worked out thus far in the NFL.
His success in college has not translated over.
This weekend, the Browns can very well find themselves in a shootout with a Cowboys team that is averaging nearly 30 points per game.