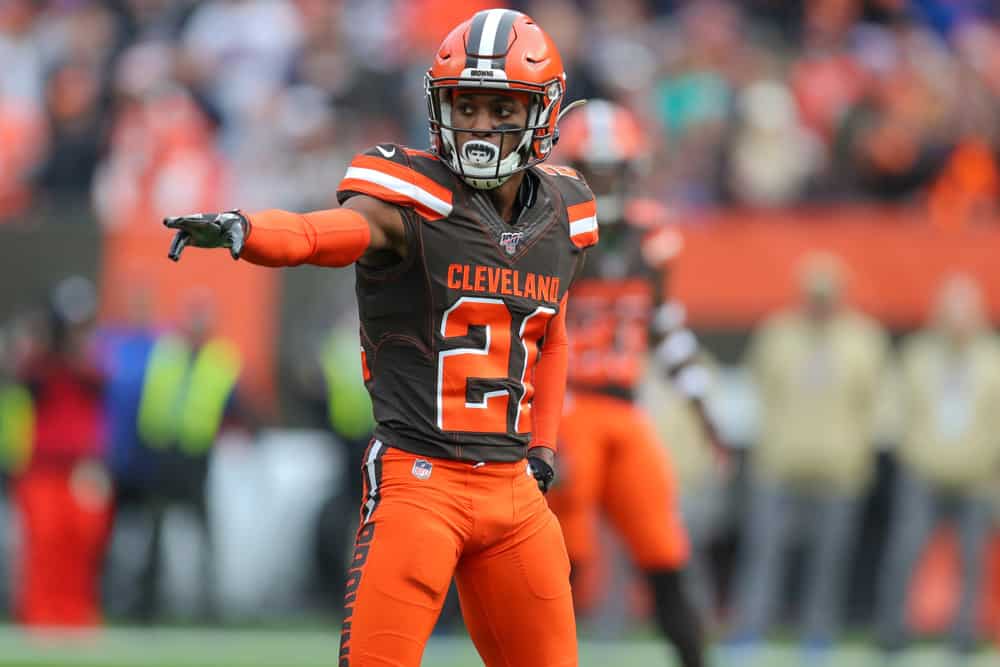 The Cleveland Browns had an extra day to file the Week 14 injury report since they are playing the Ravens on Monday Night Football.
As usual, it is a mixture of good and bad news with the potentially good news centering on CB Denzel Ward who has been nursing a calf strain for 3 weeks.
Ward did not practice on Thursday or Friday and has been described as "day to day" since the beginning of the week.
Denzel Ward
Coach Kevin Stefanski is optimistic that Ward could still play on Monday night despite not practicing Thursday or Friday.
"I'm hopeful, but I can't peg it with a percentage."
#Browns Kevin Stefanski said he's "hopeful" that Denzel Ward could play Monday night. pic.twitter.com/O9fI4IJ63C

— Fred Greetham (@FredGreetham) December 10, 2020
Ward is battling a calf strain he suffered in the win against the Eagles on November 22.
He played the entire game but required an MRI the Monday after the game.
Ward has been out since.
From the outset, he was expected to miss a few weeks which is about how much time has passed.
"I wouldn't say it's a longshot."
Defense Is Healing
If Ward plays, it will be the first time that he and Myles Garrett are on the field together since the November 15 victory over the Houston Texans.
The Browns, like most NFL teams in this COVID-19 season, have dealt with a lot of injuries from training camp forward.
But getting the players back for the final stretch of the season and a potential playoff run would be great.
To their credit, the Browns have weathered the injury and COVID-19 storm well enough to be 9-3.
It's even more impressive when you consider the totality of the injuries.
The Cleveland Browns have played
4 games without Chubb
2 games without Myles Garrett
2 games (so far) without Denzel ward
3 games without Wyatt Teller
2 games without Austin Hooper
Lost Odell for the season
And have had Sendajo all year
And the Browns are still 9-3 🤷🏾‍♂️ pic.twitter.com/AJoxgOD5Vs

— Jacob Rogan (@j_rogan42) December 9, 2020
Browns Schedule
After the Ravens, the Browns have back-to-back away games with both New York teams (Giants first and then Jets), and then there is the regular season finale against the Pittsburgh Steelers.
It is shaping up to be exciting right down to the bitter end so a healthy Denzel Ward and Cleveland Browns team are a must.