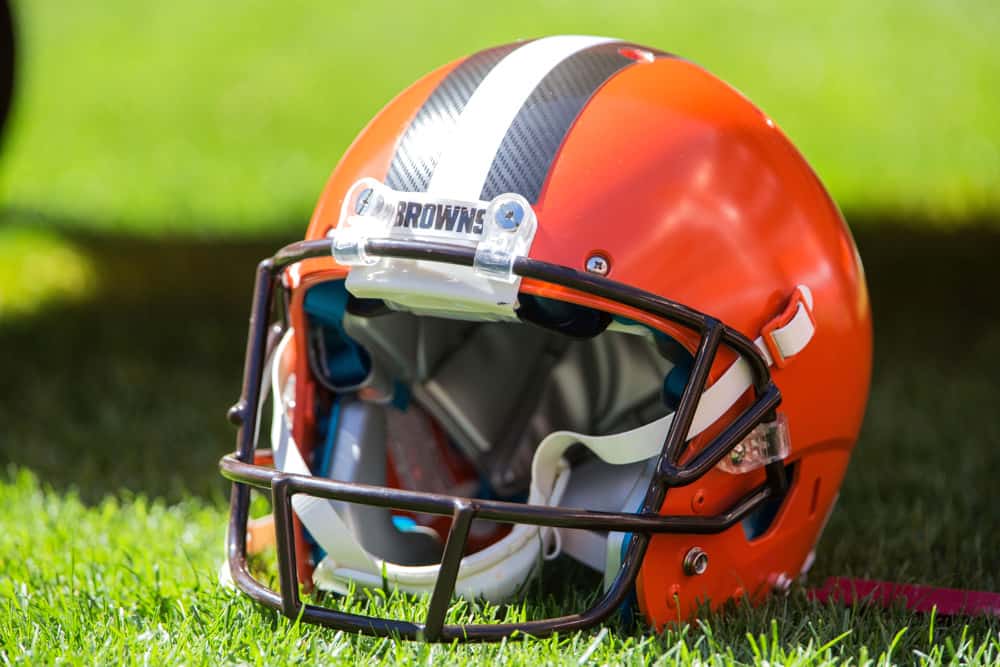 When the Cleveland Browns hired Jim Schwartz as their defensive coordinator, he was described as the "head coach of defense."
And with his radically different defensive philosophy came speculation of changes among the defensive assistant coaches.
But now it looks like the next biggest change after Schwartz himself might come on the offensive side of things.
NFL Media's Ian Rapaport reported Sunday that Eagles defensive coordinator Jonathan Gannon could be Arizona's new head coach.
One name to watch if @Eagles DC Jonathan Gannon lands the @AZCardinals job this week—Browns QBs coach Drew Petzing. Gannon and Petzing were together in Minnesota, and Petzing would be a leading name for OC on Gannon's staff (again, if Gannon gets the AZ job).

— Albert Breer (@AlbertBreer) February 12, 2023
And minutes later came reports that Browns QB coach Drew Petzing is Gannon's top choice as offensive coordinator.
Gannon is a latecomer to the Cardinals' search, with several candidates already completing second interviews.
But Rapaport says Gannon is their preferred choice, and that makes Petzing's exit a real possibility.
Petzing and Gannon previously worked along with Kevin Stefanski in Minnesota.
Not Petzing's First Coordinator Shot 
Petzing copped an interview with Oakland's Josh McDaniels for the Raiders' offensive coordinator position last year.
But he returned to the Browns as their quarterback coach after 2 seasons working with the tight ends.
Cleveland was the only team in the league with 3 tight ends who scored at least 3 touchdowns each in 2021.
And in 2022, Jacoby Brissett had a career season under Petzing, even if it didn't translate to wins.
#Browns QB coach Drew Petzing: A lot of value in watching Jacoby Brissett operate as starter because Deshaun Watson entered league as starter and never had that experience.

— Scott Petrak ct (@ScottPetrak) December 2, 2022
Petzing's NFL career kicked off with an internship for the Browns in 2013.
He then worked with quarterbacks and receivers in Minnesota for 6 years.
Stefanski convinced Petzing to come back to Cleveland with him in 2020.
David Njoku's emergence (and his big contract) can be credited to Petzing's first 2 seasons in Ohio.
Other Coaches On The Move 
Two other coaching departures appear imminent from the defensive side of the ball.
Passing game coordinator and defensive backs coach Jeff Howard will coach Denver's inside linebackers in 2023.
Cleveland's pass defense ranked 5th in each of the last 2 seasons.
But major breakdowns and some disconcerting comments from players might have convinced Howard to move on.
#Browns TE Drew Petzing said in Austin Hooper, David Njoku and Harrison Bryant the team has "three No. 1s"

— Tom Withers (@twithersAP) July 31, 2021
Likewise, defensive line coach Chris Kiffin is reported to be the Houston Texans' new defensive line coach.
Although no changes were announced, Cleveland reportedly was denied permission to talk to at least one defensive line coach.
That coach was Mike Burke, who will be Kiffin's new boss after winning Houston's defensive coordinator job.
And it prompts questions about what other coaches the Browns might be moving on from before next season.