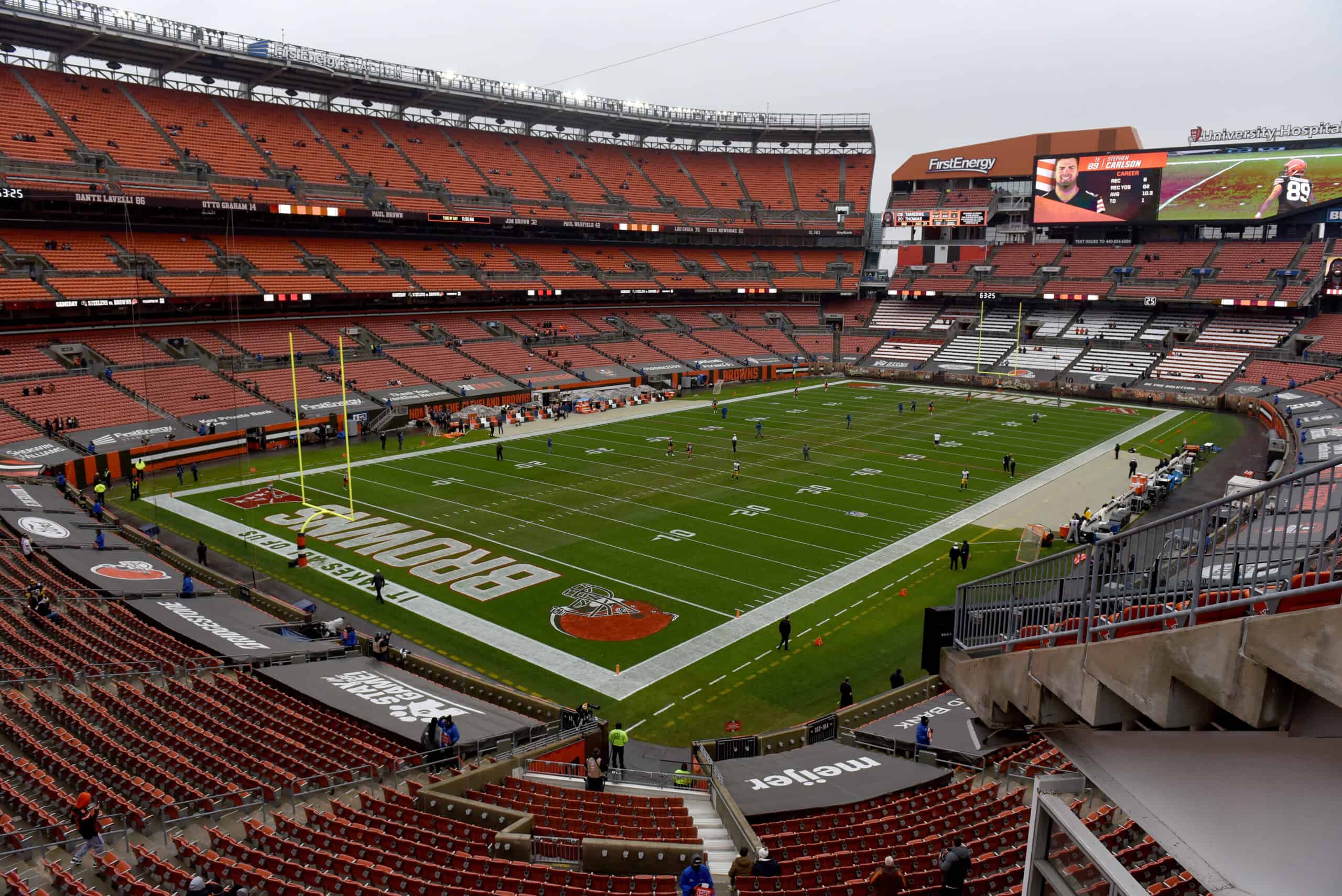 This is likely the calm before the storm for the Cleveland Browns.
Extensive roster evaluation and behind-closed-door meetings are underway as the Browns aim to field a better and more competitive team in 2022.
In the meantime, here are the Browns Nation news and notes for Tuesday, January 18, 2022.
1. Doug Dieken Highlight
Yes, Doug Dieken has retired from the broadcasting booth, but his legacy will live on.
Here is a "Diekenism" that was a fan favorite from the Bernie Kosar era.
While talking about Kosar's speed, Dieken said:
"If Bernie got in a foot race with a pregnant lady he'd come in 3rd place"
On Doug Dieken's last day announcing a #Browns games I give you the best line I heard from him.

Talking about Bernie Kosar's "speed" Dieken said:
"If Bernie got in a foot race with a pregnant lady he'd come in 3rd place"

— kell (@kellkill1) January 9, 2022
2. Kareem Hunt Was Missed
Getting a healthy Kareem Hunt in 2022 will be bigger than most #Browns fans realize

— Cleveland Die Hard (@TheSportsGuyBen) January 11, 2022
Kareem Hunt's injury-filled season impacted the Browns offense a great deal in 2021.
Nick Chubb recently talked about what not having Hunt for over half of the season meant to the team.
He mentioned the missing link of Hunt's energy really hurt the offense.
#Browns Nick Chubb said that it was tough missing Kareem Hunt for nine games this season. Said he brings an energy and missing him was a big hit to the offense.

— Camryn Justice (@camijustice) January 10, 2022
3. Denzel Ward Overlooked
How did Denzel Ward not get a single All-Pro vote? #Browns pic.twitter.com/02W2sq6uPl

— Jason Sweigart (@JasonSweigart3) January 14, 2022
In an odd turn of events, Denzel Ward did not get a single vote for the Associated Press All-Pro team.
Ward is coming off a fantastic season and was named to the Pro Bowl so the snub is a bit surprising.
He is also the Browns nominee for the prestigious NFL Walter Payton Man of the Year award.
Hopefully, the Browns make it an early offseason priority to extend Ward who enters the 2022 season playing on his fifth-year option.
.@denzelward already getting us hyped up for the 2022 season. EXTEND HIM @Browns 🔒

#Browns pic.twitter.com/feWAraKdZ0

— Zach (@ZachNoah52) January 13, 2022
4. Key 2022 Offseason Dates
Important offseason dates for #Browns:
March 1-7: NFL Combine
March 8 @ 4p: franchise/transition player tag deadline
March 14 Noon-March 16 4p: legal tampering/negotiating window
March 16 4p: New league year begins
April 18: Offseason program begins
April 28-30: NFL Draft

— Daryl Ruiter (@RuiterWrongFAN) January 10, 2022
Here are some dates of interest on the NFL calendar.
The fan-favorite NFL Combine is back in 2022.
It will be held from March 1-7 at Lucas Oil Stadium in Indianapolis.
March 16 marks the official beginning of the 2022 league year and when free agency signings begin at 4:00 PM eastern time.
April 18 is the beginning of the offseason workout program.
The NFL Draft is April 28-30 in Las Vegas, Nevada.
Happy Tuesday Browns Fans!