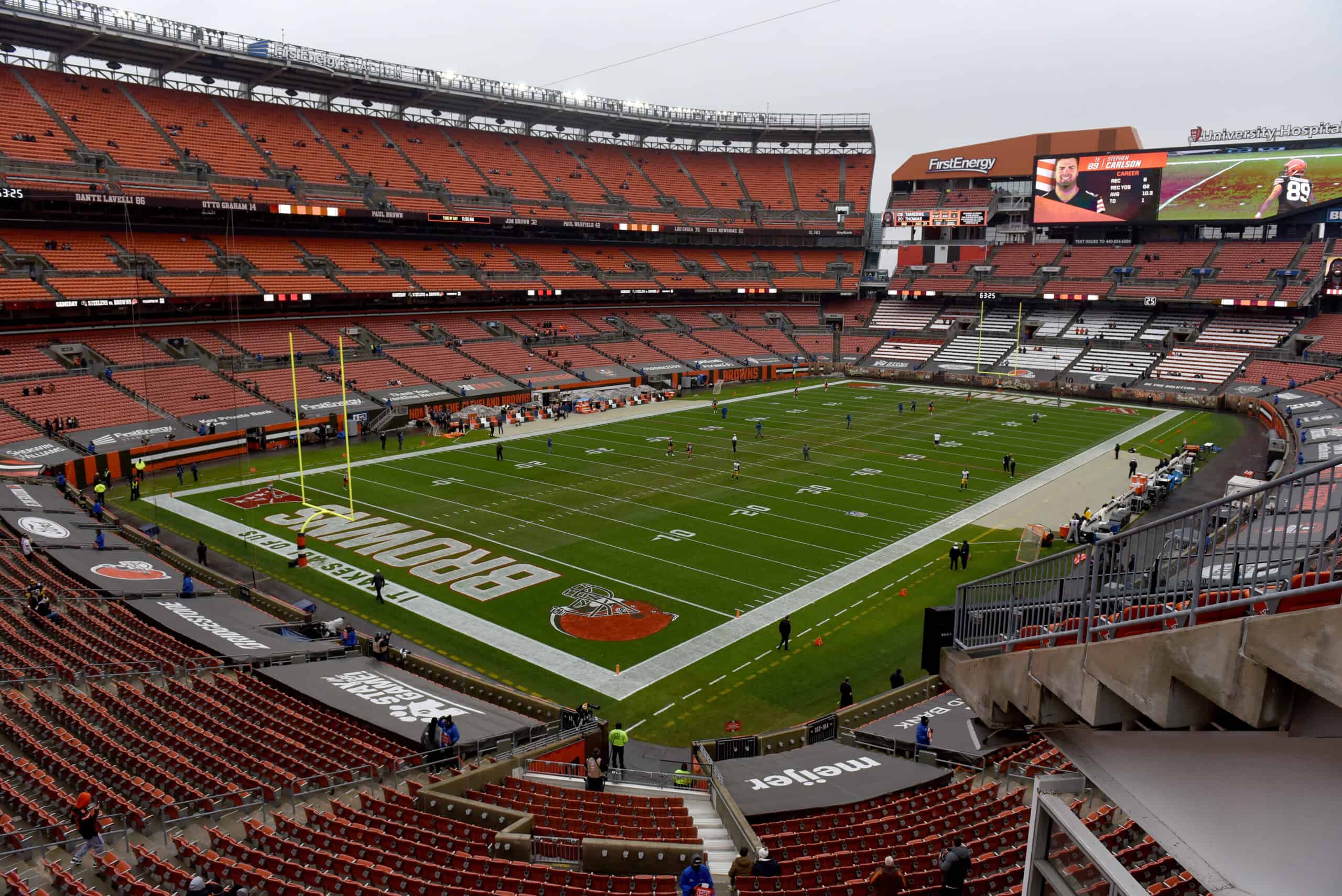 5 Cleveland Browns are headed to Las Vegas to participate in the Pro Bowl on Sunday, February 6, 2022.
They are Nick Chubb, Joel Bitonio, Wyatt Teller, Denzel Ward, and Myles Garrett.
That is the good news of the day that we will monitor as the week goes on.
The not-so-good news is that the Super Bowl teams are providing a mixed bag of emotions for the Browns fans.
Check out my TikTok video that talks about this upcoming Super Bowl matchup.
Our top headlines for Browns Nation news and notes on Monday, January 30, 2022, are the outcomes of the championship weekend games.
1. Cincinnati Bengals Are AFC Champions
As expected, Browns fans have a wide range of emotions about their AFC North and Ohio compatriots winning the AFC Championship
Happy for the city of Cincinnati. Downright jealous to be honest as I watch friends & colleagues experience a feeling in sports I've yet to have. #WhoDey #SuperBowl but.. one of these days you plz #Browns

— josh weirich (@jwire25) January 31, 2022
Since the Browns notoriously swept the Bengals in 2021, the prevailing theme is what could have been?
The #Browns swept the #Bengals team that'll be in the Super Bowl now.

— Dawgs By Nature (@DawgsByNature) January 30, 2022
Also, what the Bengals are experiencing is hopefully soon on the horizon for the Browns.
The football gods owe us one next year after the hell they put us through this year… #Browns

— NewEraBrowns (@BrownsNew) January 31, 2022
Being a #Browns fan is a choice. A really, really masochistic, glutton for punishment of a choice.

— Chrispy (@realestchrispy) January 31, 2022
2. Los Angeles Rams Are NFC Champions
If the Bengals winning the AFC Championship was not enough for Browns fans, the final straw could be that Odell Beckham Jr. is a member of the NFC Champion Rams team.
There are so many feelings about OBJ as he pertains to the downfall of the 2021 Browns that his appearance in the Super Bowl will be difficult for some.
How embarrassing #Browns not only did the #Bengals who had the all the players y'all felt like wasn't good is going to the #Playoffs But #OBJ Lmao Odell lmao went to the RAMS and is going to the #SuperBowl GOD DAMN WE TRULY TOOK THE BIGGEST L #AFCChampionshipGame

— Social Anxiety (@Always_Playing) January 31, 2022
3. And Now A Word From Johnny Manziel
Under the headline of "could the day get any worse", the answer is apparently yes.
Amid an emotional day of championship games for the reasons outlined above, Johnny Manziel decided to climb out of his bunker and start throwing Twitter zingers at his former team.
I would have paid to get out of Berea. It's all love though Bakers my guy https://t.co/FRK2a3qx0R

— Johnny Manziel (@JManziel2) January 30, 2022
"I would have paid to get out of Berea."
Browns fans wanted no parts of his shenanigans so they shut him down with their own blunt comments.
You've moved on to bigger and better things since Berea.

How are the FCF Zappers treating you? pic.twitter.com/Ea3e1PLeji

— DynastyCLE (@DynastyCLE) January 30, 2022
Then Manziel decided to label everyone "Twitter dorks" and call it a day.
Never will I ever care what you Twitter dorks have to say. You'd trade my life for yours in a heartbeat. That's the ultimate fail https://t.co/GJXPPfeAS3

— Johnny Manziel (@JManziel2) January 30, 2022
Happy Monday Browns Fans!