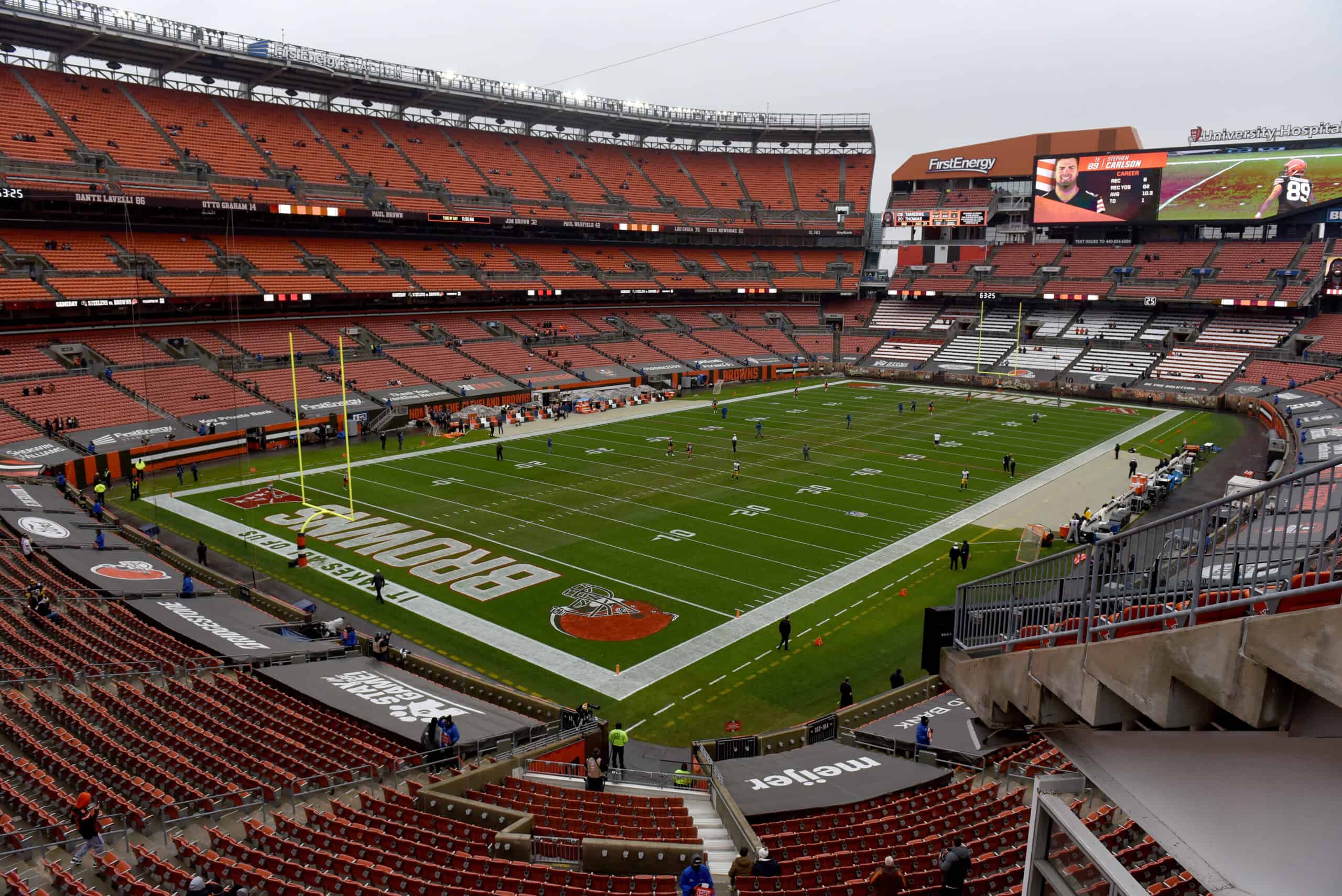 The Cleveland Browns are getting ready to travel to Baltimore for their first matchup with the Ravens in the 2021 season.
The Ravens have owned this rivalry, leading it 31-11.
Freddie Kitchens was the head coach the last time the Browns secured a win against the Ravens on September 29, 2019.
The Browns won that game by a score of 40-25; offensive leaders on the day were Mayfield, Nick Chubb, and Jarvis Landry.
Here are the news and notes for Wednesday, November 24.
1. Browns In The Community
Baker and Emily Mayfield hosted an event on Tuesday, and many Browns players and a legend were in attendance helping out.
It was the Town Hall Feed the Needy Event, and Nick Chubb, David Njoku, Kareem Hunt, and Jamie Gillan were among the players who worked at the event.
#Browns Baker and Emily Mayfield, Nick Chubb and Jamie Gillan help plate Thanksgiving dishes for Clevelanders in need at the #TOWNHALLFEEDTHENEED event. pic.twitter.com/xErsdbRkAe

— Camryn Justice (@camijustice) November 23, 2021
Multiple #Browns players here helping out QB Baker Mayfield pic.twitter.com/QWKAlPBFx8

— Brad Stainbrook (@BrownsByBrad) November 23, 2021
Bernie Kosar also lent his support to the event and to Mayfield.
The Leader in the Huddle is a Leader in Our Community as well. #UMatter Go #Browns @bakermayfield pic.twitter.com/0V9kK3OMrI

— Bernie Kosar (@BernieKosarQB) November 23, 2021
2. Lamar Jackson
We know that Jackson is battling a non-COVID-19 related illness and was unable to play last Sunday.
Browns fans are betting that Jackson was using the time to get well and be ready for the Browns.
Ravens head coach John Harbaugh provided a positive update on Jackson's health which makes it sound more than likely that he will be under center on Sunday night.
"He was feeling much better today from what I was told."

Coach Harbaugh on QB Lamar Jackson. pic.twitter.com/32aAtKR6Rp

— Baltimore Ravens (@Ravens) November 22, 2021
3. Raiders Vs. Browns Week 15 Flexed
The Browns will be playing two Saturdays in a row in Weeks 15 and 16, and nationwide television audiences will have access to both games.
Whereas the Week 16 game was previously scheduled for Saturday, the Week 15 game date was changed on Tuesday.
The NFL announced yesterday that the Week 15 game between the Browns and Raiders at FirstEnergy Stadium will be moved from Sunday, December 19 to Saturday, December 18.
It will air at 4:30 PM EST on NFL Network.
The following week the Browns play on Christmas day at Lambeau Field against the Green Bay Packers.
The Packers game will air on December 25 at 4:30 PM EST on FOX.