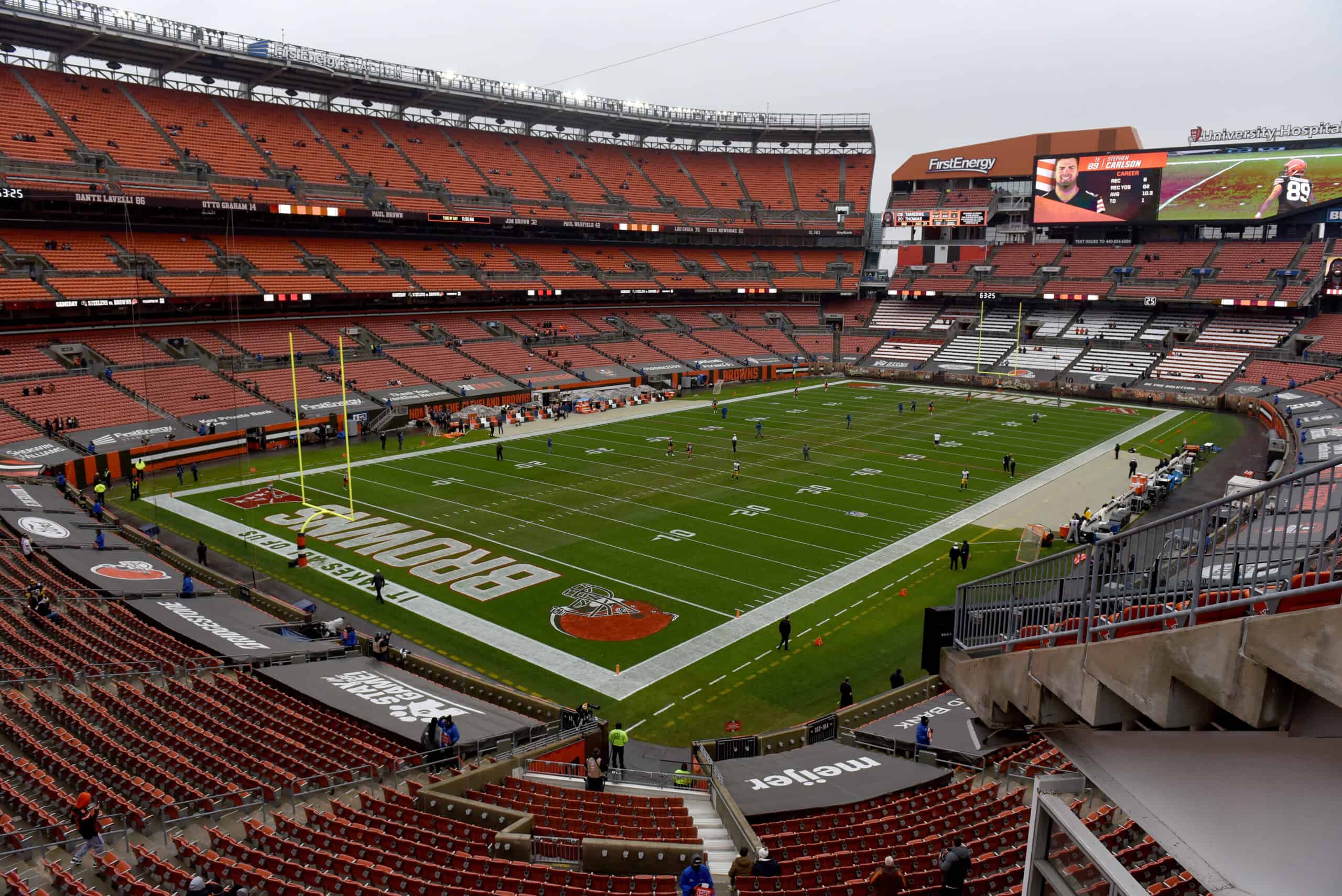 Victory Monday has arrived.
The Cleveland Browns have been waiting for this victory for over 2 years.
A victory over the Ravens last happened on September 29, 2019 but feels like so much longer ago than that.
Here are the news and notes from the Browns Week 14 win.
1. Browns Only AFC North Team To Win In Week 14
Take that one in, folks.
No matter if it is ugly or not, a W is a W, and everyone else in the AFC North wished it would be the case for their teams too.
Special thanks to the Minnesota Vikings and the San Francisco 49ers for the assists.
#Browns (7-6) are only team in AFC North to win this weekend, and are now in 2nd place in division by virtue of tiebreaker over #Bengals (7-6). They're 1 game behind the 1st place #Ravens (8-5). #Steelers (6-6-1) in fourth. Everything's coming up #Browns

— Mary Kay Cabot (@MaryKayCabot) December 13, 2021
The AFC North is literally up for grabs, and it is unclear who will end up with the division title in four weeks.
everyone trying to win the AFC North like… pic.twitter.com/HsbEVi5f9R

— gabb goudy (@gabbgoudy) December 12, 2021
2. Latest On Kareem Hunt's Ankle
Hunt left the game with an ankle injury.
Early indications are that it is not serious, but it requires a Monday morning MRI to be sure.
Source says Browns RB Kareem Hunt is doing 'good' coming off the ankle injury and possibly could have played in second half if needed. He'll get an MRI on Monday.

— Jeremy Fowler (@JFowlerESPN) December 13, 2021
Hunt was prepared to gut it out and come back into the game.
In the postgame press conference, Coach Stefanski said:
"He wanted to try and fight through it, but just did not think we should put him back out there."
Browns' RB Kareem Hunt will undergo a precautionary MRI on his ankle Monday, but he and the team felt he could have returned to Sunday's game if needed.

"He wanted to try and fight through it, but just did not think we should put him back out there," said Kevin Stefanski.

— Adam Schefter (@AdamSchefter) December 13, 2021
3. Myles Garrett Was Fantastic As Usual
Every week Garrett gives everything he has.
The stats mean nothing to him though he hit an important milestone yesterday and is now the Browns single-season sack leader.
How he did it was equally awesome; the strip sack, fumble recovery, and touchdown were spectacular.
No one said it better than Myles Garrett when he put the Browns success over his own accolades

No one made a play like his signature strip sack that changed the entire game.

No one else could've set the Browns season sack record and willed the them to victory too.

Different. pic.twitter.com/SU1Jf9KRtJ

— Nick Karns (@karnsies817) December 13, 2021
"Just a great play by a great player."
Yes indeed.
#Browns Kevin Stefanski on Myles Garrett's TD. pic.twitter.com/UWgltdulAh

— Scott Petrak ct (@ScottPetrak) December 12, 2021
It is a shorter week than usual.
The Browns host the Las Vegas Raiders in Week 15 on Saturday afternoon, December 18 at 4:30 PM EST.
This is a team that stole a win from the hot 2020 Browns so hopefully this 2021 enjoys the Ravens victory briefly before getting to work in preparation for the Raiders.