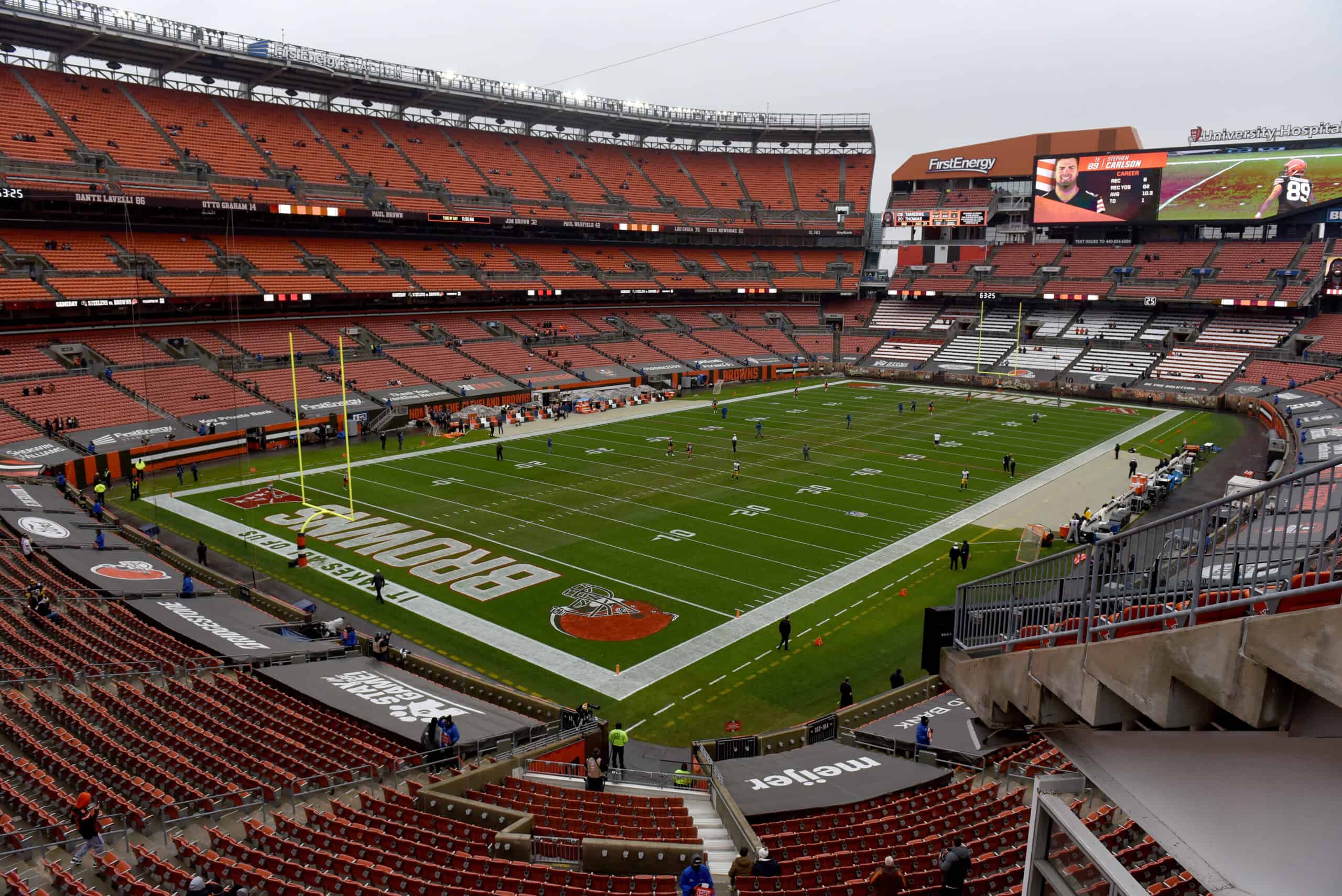 Merry Christmas Browns Fans!
The Cleveland Browns have what is essentially a playoff game today against the Green Bay Packers.
Kickoff is at 4:30 PM EST at Lambeau Field.
Here are the Christmas Day news and notes.
1. Ex Browns Punter Finds A New Home
The Buffalo Bills signed Jamie Gillan to their practice squad on Friday.
It did not take long for The Scottish Hammer to find a new home.
The #Bills are signing former #Browns punter Jamie Gillan to the practice squad, per source. A new home for The Scottish Hammer, and COVID insurance for Buffalo.

— Tom Pelissero (@TomPelissero) December 24, 2021
2. Browns Players Activated
The Reserve/COVID-19 list got a little smaller on Friday after the following Browns were activated from it.
Per Nate Ulrich, #Browns have activated:

CB A.J. Green
QB Case Keenum
WR Jarvis Landry
QB Baker Mayfield
DE Ifeadi Odenigbo

Let's goooooooo

— MoreForYouCleveland (@MoreForYou_CLE) December 24, 2021
3. A Christmas MiraCLE
Fans have noted that "CLE' are the ending letters in miracle.
A Christmas miracle is on order today as the Browns are the underdogs by more than a touchdown.
Browns Twitter pointed out another famous Christmas miracle in the movie The Christmas Story.
Ralphie beat up Scott Farkas.
Anything is possible!
Let's not forget Ralphie beats up Scott Farkas! (What a rotten name!)#Browns https://t.co/Uy5jvfE0zN

— Ç-Na$ty (@CBelks51) December 25, 2021
There is a mutual admiration among the players of both teams.
Aaron Rodgers took a few minutes to talk about Myles Garrett.
"He's just a monster. He's a fantastic player. He legitimately has gold jacket possibilities in his future."
Aaron Rodgers on Myles Garrett:

"He's just a monster. He's a fantastic player. He legitimately has gold jacket possibilities in his future."

— Matt Schneidman (@mattschneidman) December 21, 2021
Garrett is dealing with a groin injury that he suffered at the end of the Raiders game.
His status is questionable but most believe he will play especially with the Browns season on the line and the team being thin at the position.
Takk McKinley is out for the rest of the season with a torn Achilles, and Jadeveon Clowney remains on the Reserve/COVID-19 list.
With the circumstances as they are, Garrett said:
"I'm going to give it my all; I have no choice but to be great."
5. Browns Have A New Kicker
With Chase McLaughlin added to the Reserve/COVID-19 list (after being ineffective anyway), the Browns have a new kicker for Saturday's game.
Chris Naggar is coming off the practice squad and will be tested with a tough Lambeau environment and weather to deal with.
Confirming #Browns kicker Chase McLaughlin is going on COVID-19 reserve. The Browns are promoting K Chris Naggar from the practice squad.

— Mary Kay Cabot (@MaryKayCabot) December 24, 2021
Let's hope Naggar has what it takes as the Browns have struggled to find a long-term kicking solution.