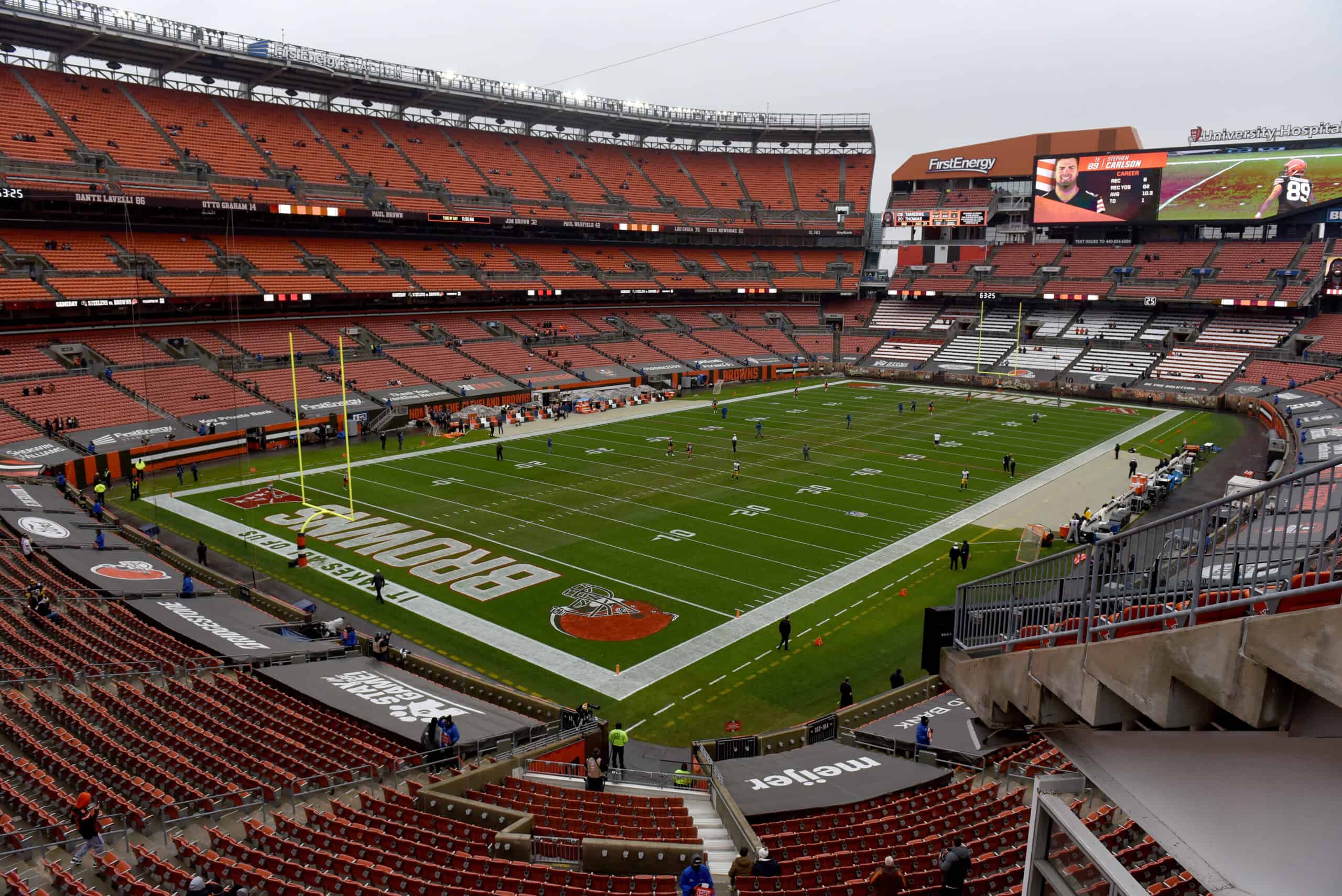 The Cleveland Browns have a nine day break between the Week 16 and 17 games.
After the disappointing loss to the Packers on Christmas day, attention turns to the Week 17 Monday Night Football game at Pittsburgh on January 3, 2022.
Here are the Browns Nation news and notes for Monday, December 27, 2021.
Myles Garrett Talks About Baker Mayfield
Garrett talked about both sides of Mayfield's performance, the good and the bad, while managing to support Mayfield.
"Baker, he's done a great job while he's been the quarterback for us and I'm going to believe in him as long as he's got a Browns uniform on,. I'm going to roll with him and I'm going to support him, be there for him, for better or for worse…He's made some great plays, he's made some not-so-great plays. So have all of us, so don't judge him for when he was injured or coming back from COVID. I mean, the guy can play. Until the end of the season and whatever happens afterwards, we're going to stay together and we're going to keep on rolling."
There is interesting language either intentionally or unintentionally used by Garrett.
The phrase "as long as he's got a Browns uniform on" is intriguing and implies that Mayfield might not return in 2022 to play out his fifth-year option.
"Until the end of the season and whatever happens afterwards" is also foreboding and an interesting word choice.
There is no implication that Garrett has any inside information, but he has a much better measure of how the locker room is feeling than the casual fan does.
Myles Garrett: 'I'm going to roll' with Baker Mayfield, 'for better or for worse'https://t.co/CcOzLpeCcQ

— Cleveland Browns Football Alliance (@FA_NFL_Browns) December 26, 2021
Week 17 Is At Pittsburgh
The Steelers did not play well in their Week 16 game against the Kansas City Chiefs at Arrowhead Stadium.
Further indication that quarterback Ben Roethlisberger may be on his farewell tour, he brought his family to Kansas City for the game.
They rarely travel to road games.
The Steelers' flat performance queues up what could be Big Ben's last home game at Heinz Field next week against the Browns.
We should never count the Steelers out especially with the potential gravity of that moment.
When you wake up tomorrow, it will be exactly one week until the final home game in the illustrious career of Steelers quarterback Ben Roethlisberger.

— Colin Dunlap (@colin_dunlap) December 27, 2021
They will certainly be playing all out to try and secure him a final home victory to cap off his legendary career.