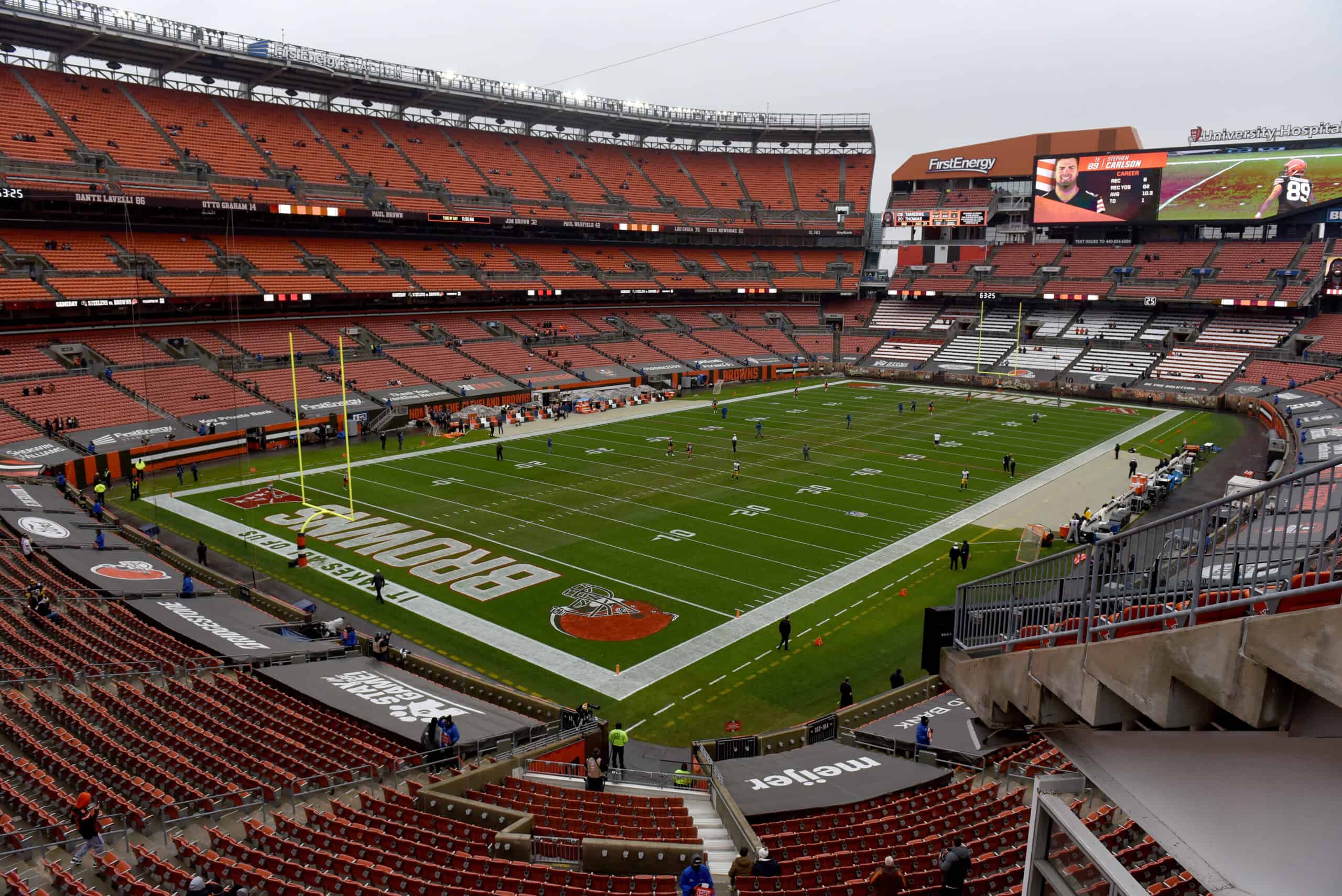 It is Wednesday of what is known in the Cleveland Browns facility in Berea as Steelers week.
Full steam ahead preparing for Pittsburgh is what will be happening today.
Here are the Browns Nation news and notes for Wednesday, December 29, 2021.
1. Honoring John Madden
The football world collectively lost one of its most outgoing, endearing, and legendary personalities on Tuesday.
News of John Madden's passing gave fans time to revere and remember this man.
In typical Browns fashion, there were unique memories.
Most notably, a fan published the Madden 12 video game cover that featured Peyton Hills.
He was the only Brown featured on the cover in the game's long existence.
By far my favorite #Madden cover ever. #Browns pic.twitter.com/YscR5JLZdl

— Earl Da Pearl (@EarldaPearl216) December 29, 2021
One fan noted that the Pat Summerall and John Madden superstar broadcasting team never called a Browns game together.
The Browns are the only NFL team Summerall/Madden did not cover.
Quick factoid: Summerall and Madden called games for every team but one as a duo. Of course it was the #Browns

— Rob Wilder (@GRob_CLE) December 29, 2021
2. Joel Bitonio Talks Baker Mayfield And His Stint At Left Tackle
#Browns LG Joel Bitonio on Baker Mayfield coming off four INTs: He was in one of the toughest situations to be in, he had COVID, he didn't get a chance to throw the ball/practice, the ultimate competitor came out and played the game, you can't question his toughness and want to

— Nate Ulrich (@ByNateUlrich) December 28, 2021
Bitonio said on Tuesday that the Browns have full faith in Baker Mayfield.
He explains the four-interception performance from the vantage point of a person who had COVID-19, was on the Reserve/COVID-19 list for the full amount of time, and had not practiced in two weeks.
"As a teammate of his, you can't ever question how tough he is or his want-to or his ability to play when maybe he shouldn't be playing, injury-wise or other situations. It's one of the things I respect about him. But his confidence this week, I don't think has changed. I think they're telling us there's a chance to win this division, so we're going to go out there and give it our best shot."
In other news, Bitonio is happy that a healthy Jedrick Wills is returning from the Reserve/COVID-19 list.
Bitonio filled in for Wills at left tackle in his absence.
It is yet another sign of his versatility and skill that he was able to hold his own at a position he had not played since being in college.
Regarding the experience of playing a different position at this stage in his career, Bitonio said:
"There are plays that get called in the game where it is like, 'Alright, I have not really gotten a rep on this. What does a tackle do on this play?' Those were the things that kind of reminded me of my rookie year when you are just like out there and just playing because you do not know the game as well at that position."
Watch Bitonio back at his familiar left guard position face the Steelers on Monday Night Football on January 3, 2022.