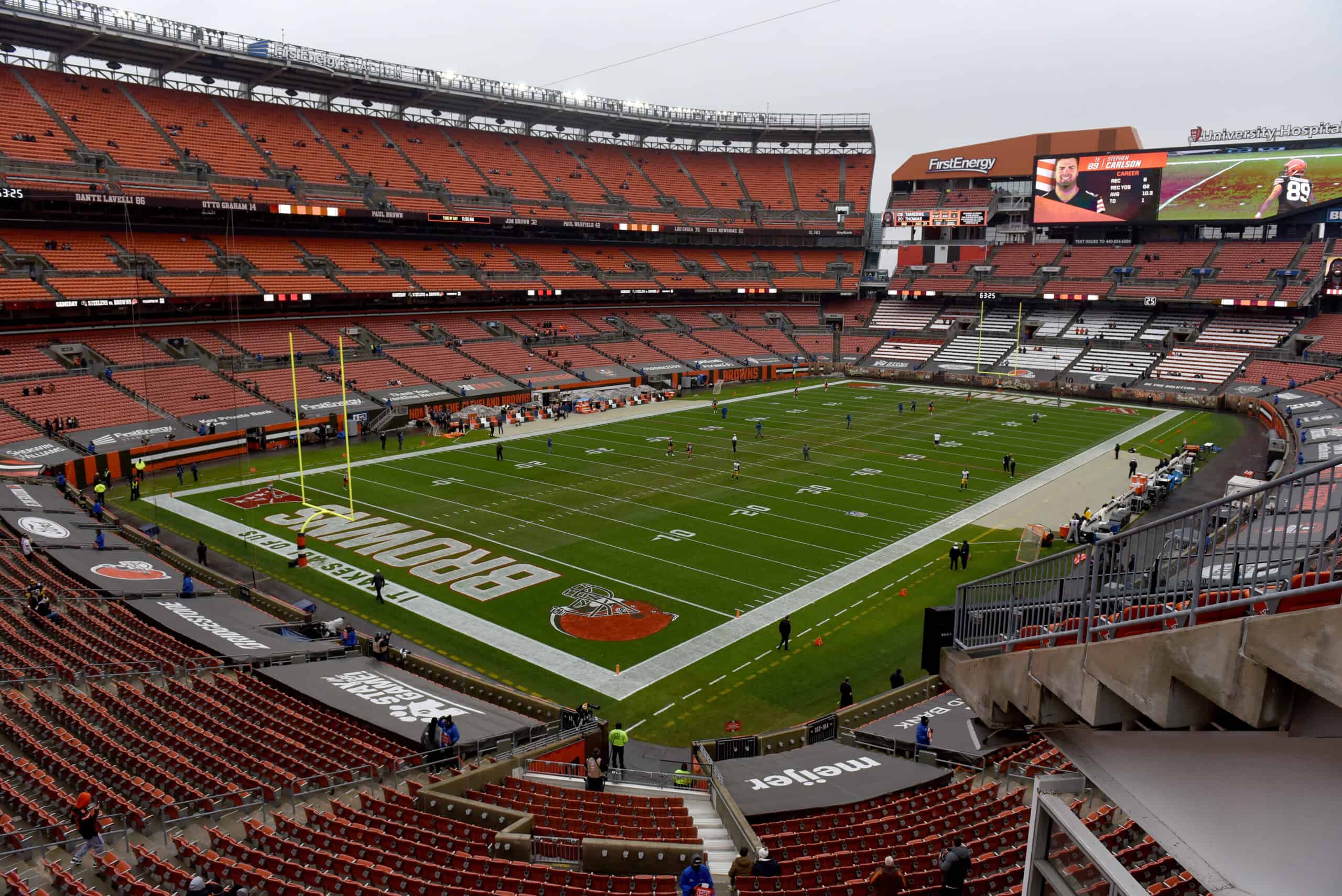 It is Thursday, February 10, 2022, and Cleveland Browns fans are delighted to hear that defensive end Myles Garrett is dusting off his high tops and restarting his recreational basketball career.
This is the top headline for Thursday's Browns Nation news and notes.
1. Myles Garrett Revives His Basketball Career
Myles Garrett retired from pickup basketball last June at the urging of Coach Stefanski.
Now he's back.
Garrett is scheduled to play in the NBA Celebrity All-Star Game on Friday, February 18.
A hype video has been released in anticipation of the big event.
Myles Garrett is going to break a backboard (🎥: @CFrankFilms__ ) pic.twitter.com/Fe5u4lkDdo

— ESPN Cleveland (@ESPNCleveland) February 9, 2022
There is no word on whether Coach Stefanski has signed off on Garrett's return to the hardwood courts.
The Cleveland Cavaliers are hosting the NBA All-Star weekend festivities at Rocket Mortgage FieldHouse.
For fans concerned about a potential Garrett injury, we are told that the Celebrity Game is more controlled than a typical pickup game.
Hopefully, it is a little more true to the sport than Garrett's last All-Star game, better known as the NFL's 2022 Pro Bowl.
Other celebrities expected to play in the game include Cleveland's mayor Justin Bibb, former Cavaliers players Booby Gibson and Anderson Varejao, and musicians Machine Gun Kelly and Jack Harlow.
2. NFL Is Planning A 2022 Game In Germany
Munich, Germany has been selected as the location for one of the five international NFL games during the 2022 season.
This marks the first time Germany has hosted the NFL.
Other planned NFL overseas games are scheduled in England and Mexico.
NFL will play its first regular-season game in Munich in 2022, and four games all together in Germany through 2025. pic.twitter.com/f9Twbu1K2P

— Adam Schefter (@AdamSchefter) February 9, 2022
3. Manning Brothers Are Extended By ESPN
This is great news.
ESPN expanded its agreement with Peyton and Eli Manning, and "Monday Night Football with Peyton and Eli", through the 2024 NFL season. pic.twitter.com/HNyqI3bif0

— Adam Schefter (@AdamSchefter) February 9, 2022
ESPN extended its relationship with Peyton Manning and Eli Manning for Monday Night Football broadcasts through the 2024 season.
The Mannings' knowledge of the game and banter with their VIP guests were highlights of football coverage this season.
Happy Thursday Browns Fans!