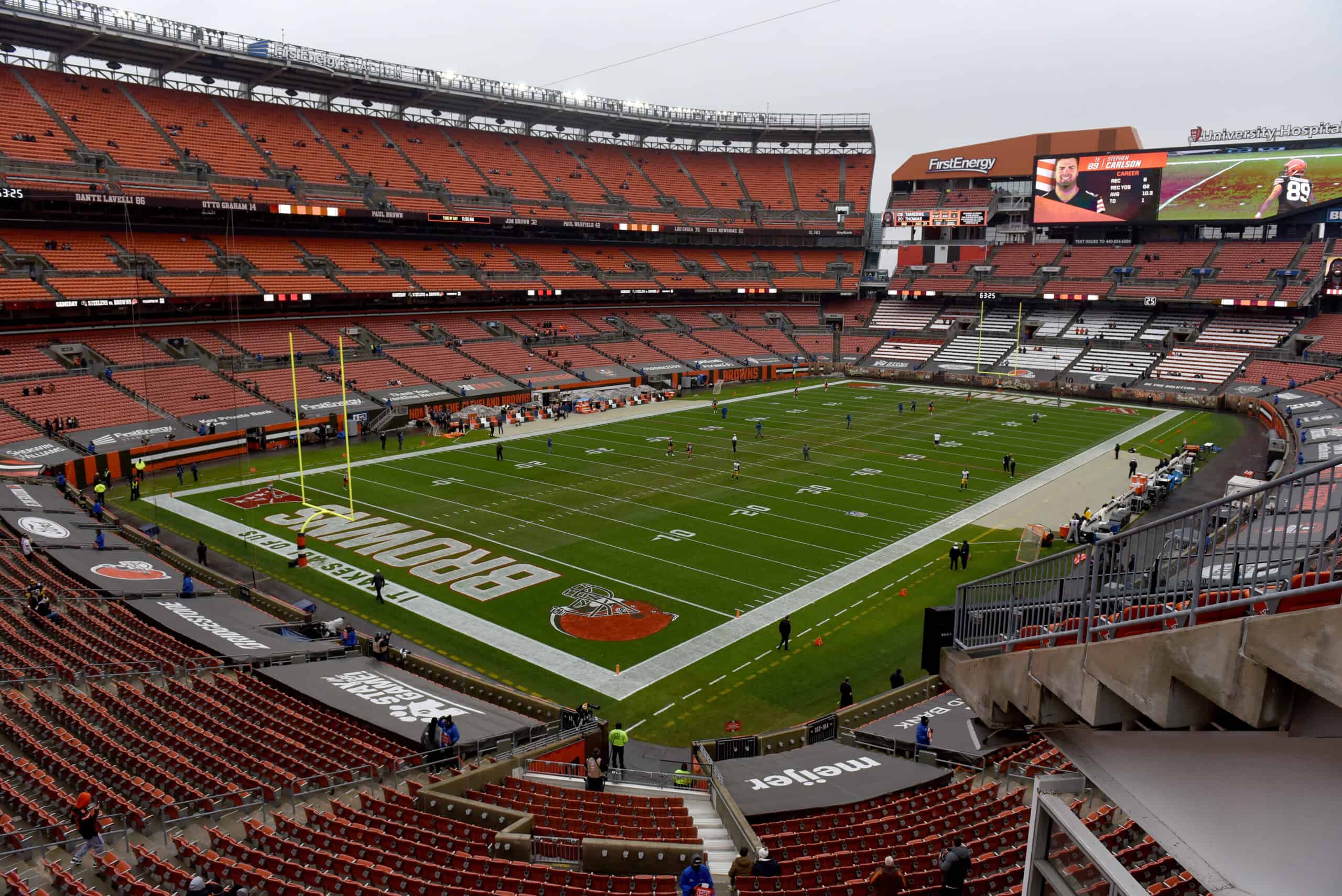 The true work begins for the Cleveland Browns and the other NFL teams as the offseason has officially begun league-wide.
Every team wants to achieve what the Los Angeles Rams did on Sunday night.
Getting to the pinnacle and winning the Super Bowl are very difficult tasks.
Here are the Browns Nation news and notes for Tuesday, February 15, 2022.
1. Denzel Ward Tweets From Super Bowl
Denzel Ward wrote what every NFL player thinks watching the Super Bowl either in person or on television.
This SuperBowl energy feel so crazy in here! I can only imagine actually being able to play in it#gottagetthere

— Denzel Ward (@denzelward) February 14, 2022
"This SuperBowl energy feel so crazy in here! I can only imagine actually being able to play in it #gottagethere"
Browns fans hope to see their team in the big game in 2022.
2. NFL Sunday Ticket Could Leave DirecTV In 2023
As previously reported, Amazon Prime is taking over NFL's Thursday Night Football coverage beginning in 2022.
Another upcoming decision for the league is on its Sunday Ticket package.
DirecTV has the contract through the end of the 2022 season.
Given the NFL's desire to jump into streaming media and a desire to increase the NFL Films piece, the future is unclear.
As of now, we know that Disney is an interested party.
Disney's Bob Chapek tells CNBC that his company is bidding for NFL Sunday Ticket. "We're bidding for it."

— John Ourand (@Ourand_SBJ) February 9, 2022
3. Browns Players Part Of NBA All-Star Weekend
There is never a dull moment in Cleveland.
Last spring, the city hosted the 2021 NFL Draft.
Next up is the NBA All-Star Weekend from February 18-20, 2022.
Denzel Ward's foundation, Make Them Know Your Name, is hosting the Cleveland All-Star Fitness Expo inside FirstEnergy Stadium on Saturday, February 19.
We have some special guests lined up to join us next weekend to help us support #HeartHealth! #NBAAllStar #HeartMonth pic.twitter.com/Aps12C3bgY

— Make Them Know Your Name (@MTKYN_) February 13, 2022
Myles Garrett, Donovan Peoples-Jones, and Bernie Kosar are expected to be at the event.
Garrett will also be participating in the Celebrity All-Star Game the day before Ward's event.
We've seen @Flash_Garrett get as many as 4.5 sacks in a single game.

How many dunks will he get in the @NBA All-Star Celebrity Game?

— Cleveland Browns (@Browns) February 10, 2022
Even though Coach Stefanski formally requested that Garrett retire from his offseason pickup basketball career last summer, the Browns are hyping Garrett's appearance in the game so presumably his coach signed off on his coming out of retirement for this special occasion.
Happy Tuesday Browns Fans!