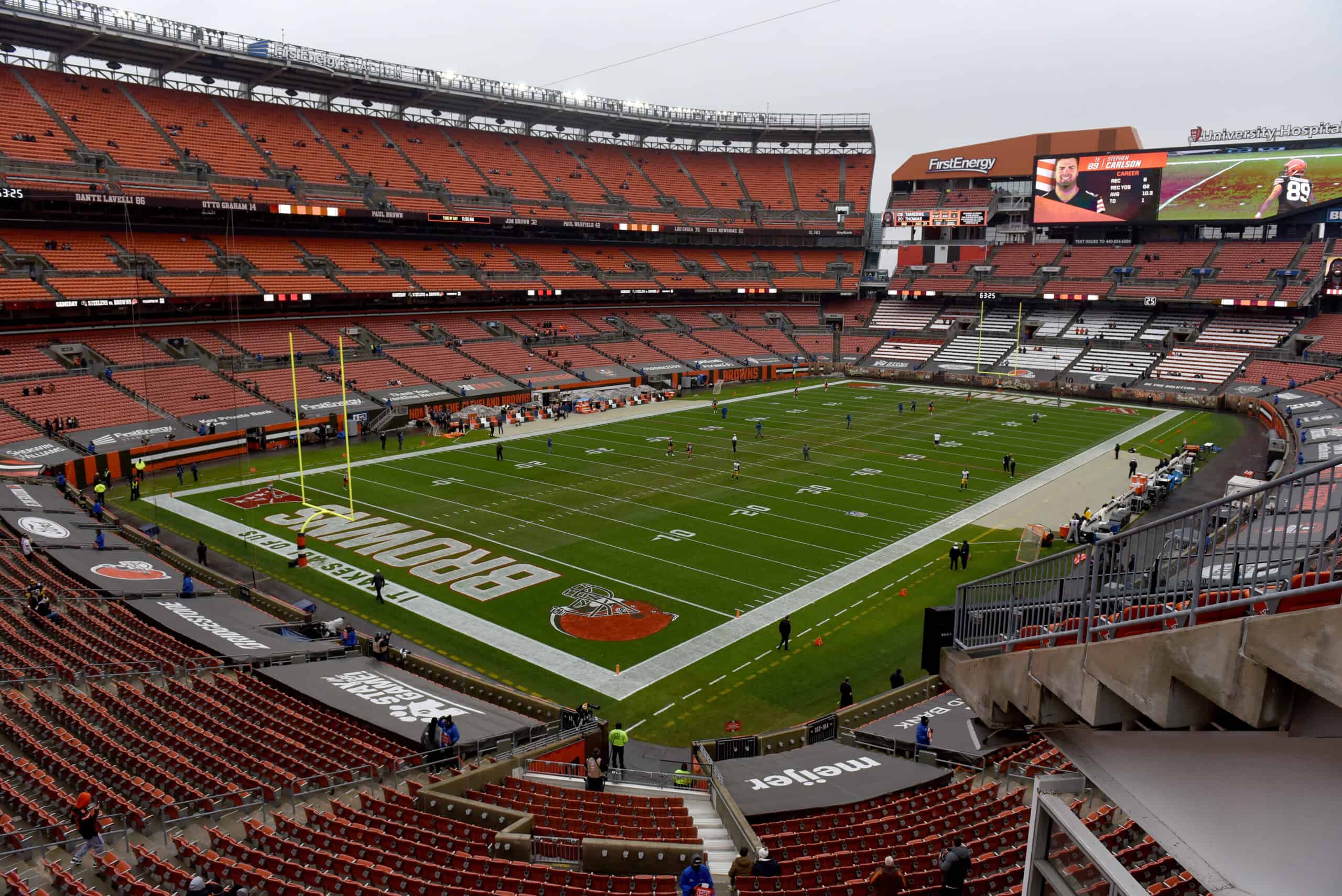 It is Saturday, March 27, 2022, and the Cleveland Browns and the team's fanbase are still absorbing the fallout from Deshaun Watson's press conference on Friday afternoon.
Deshaun Watson
(📸 via #Browns) pic.twitter.com/MZankRMGBr

— Noah Weiskopf (@BrownsWithNoah) March 25, 2022
Here is the Saturday edition of Browns Nation news and notes.
1. A Fractured Fanbase Grapples With The Watson Trade
An impassioned and divided Browns fanbase is not a new concept.
2021 sowed the seeds of this with the loyal Baker Mayfield supporters and those who felt the team should move on.
Now that the team has brought in Deshaun Watson as his successor, there are deeper and more personal feelings that go well beyond football.
It will be this way for a while, no one knows how long, but #Browns Twitter will be a place for people to air their thoughts and opinions, some profound and some very practical.
No one cares if you're done supporting the browns because they got Deshaun Watson. That just means more room in the Muni Lot now. #Browns

— Gavin Norris (@gavinnorris58) March 26, 2022
2. Brissett Is Finally Signed
Among other criticisms of the Browns this offseason is that it seems as though things have come to a standstill to get Watson in the building.
Now that he is there, hopefully, other transactions will occur to improve this roster.
On that note, Jacoby Brissett was officially signed yesterday.
Official: We have signed QB Jacoby Brissett

— Cleveland Browns (@Browns) March 25, 2022
#Browns officially announce the signing of backup QB Jacoby Brissett, who will start the season if Deshaun Watson is suspended by the #NFL.

— Mary Kay Cabot (@MaryKayCabot) March 25, 2022
3. What About The WARDen?
As Watson's huge dollar contract is still causing sticker shock, Denzel Ward has been and remains in line for a contract extension.
What a tremendous day it is to extend Denzel Ward. pic.twitter.com/6xVeydufAn

— Nick Karns (@karnsies817) March 24, 2022
Those contract talks have been off and on for months so it will be interesting to watch if they progress.
The Browns now have a huge dollar value contract in the books but have to figure out a way to stay cap friendly and sign these great young players who have been loyal for years.
David Njoku, playing on the franchise tag, is another example though Ward is a stronger candidate given he has two Pro Bowl seasons in his first four years in the NFL.
Everyone will be watching with keen interest to see what the Browns do next with respect to extending players or signing free agents.
Happy Saturday Browns Fans!