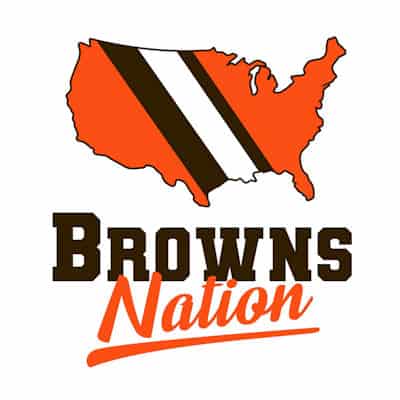 Host Mark Bergin is joined by fellow BrownsNation.com writer Pat Opperman.
— The Browns' playoff drought is over. The Browns have made the playoffs for the first time since the 2002 season.
— The Browns will play the Steelers next weekend again in the playoffs.
— Right guard Wyatt Teller is the unsung hero for the Browns this season.
— Establish Nick Chubb and Kareem Hunt if the playoff game against the Steelers.
— Did Kevin Stefanski keep the Week 17 play calling somewhat vanilla because he knew the Browns would have to play the Steelers again in the playoffs?
— Why is Myles Garrett dropping back into pass coverage? Garrett hasn't been the same player since he had COVID-19.
— Garrett's ability to make plays in the playoffs is especially important if Olivier Vernon is out with an ankle injury.
— M.J. Stewart's interception of Mason Rudolph helped the Browns win the turnover battle (1-0) against the Steelers. It appeared Browns safety Ronnie Harrison Jr. might have gotten away with hitting Rudolph in the head on the interception.
— Kevin Stefanski opted to go for it on 4th and 7 late in the fourth quarter instead of having kicker Cody Parkey attempt a 53-yard field goal.
— Stefanski might have won NFL Coach of the Year with the Week 17 win over the Steelers, and getting the Browns into the playoffs. Brian Flores and the Dolphins got walloped by the Bills in Week 17.
— Browns' rollout scramble by Baker Mayfield on 3rd and 2 late in the fourth quarter helped the Browns secure the win and clinch a playoff birth.
— The Steelers won't have linebackers Bud Dupree and Devin Bush in the playoff game like they did in the Week 6 blowout.
— This season the Mason Rudolph vs. Myles Garrett storyline was overblown.
— Can Denzel Ward return for the Browns in time for the playoffs?
Show off your Browns Nation Pride with all the latest Browns gear at https://www.brownsnationswag.com/
Be on the lookout for the next episode after the Browns and Steelers playoff game to get all the instant reactions, insights, and analysis.
Also, be sure to like and subscribe to never miss any future episodes!
Thanks for listening and Go Browns!