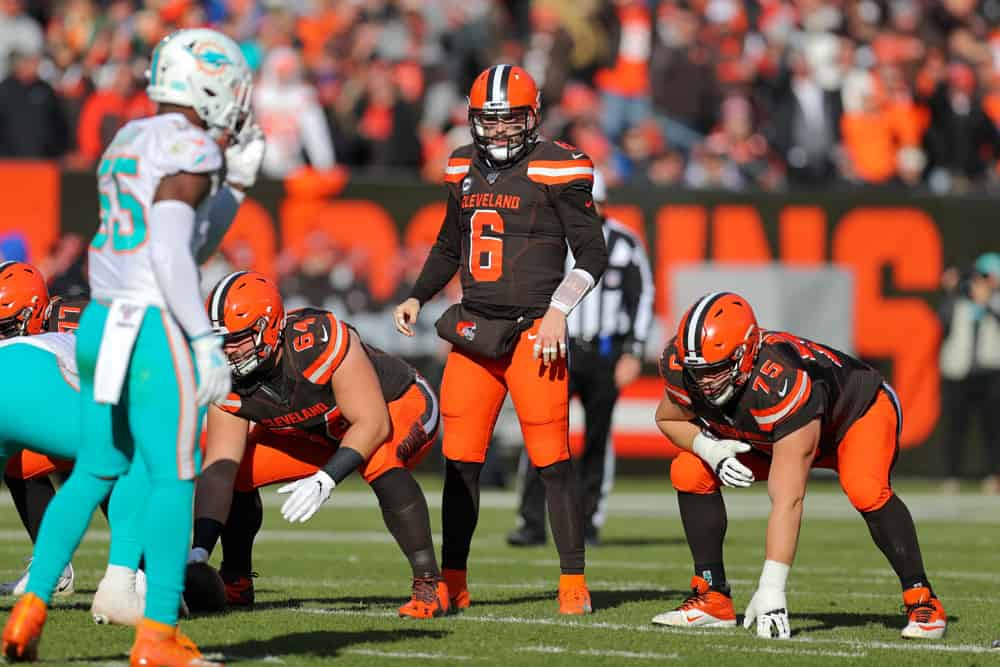 Browns new offensive coordinator Alex Van Pelt was very familiar with Baker Mayfield when he was with the quarterbacks coach with the Cincinnati Bengals.
Mayfield has always been impressive against the Bengals going 3-1 while throwing for 1,013 yards and 10 touchdowns.
Van Pelt has always been impressed with Mayfield's ability and liked him when he declared for the NFL draft.
Per Charean Williams of Pro Football Talk:
"Playing against him for the last two years, you see the type of competitor he is,'' Van Pelt, 49, said in a release provided by the Browns on Monday. "The type of player he is on the field, loves the game, plays it with passion, those are all the things you're looking for in a great player.''
Van Pelt will have plenty of weapons to work with next season.
"To have the opportunity to come in and help build an offense from the ground up is exciting."

Get to know new offensive coordinator Alex Van Pelt » https://t.co/Se5S8PSpUw pic.twitter.com/5Aof2b42e9

— Cleveland Browns (@Browns) February 10, 2020
Wr's Odell Beckham and Jarvis Landry both topped 1,000 yards receiving while Nick Chubb had over 1,000 yards rushing as well.
Van Pelt shared his thoughts on the Browns offense heading into 2020:
"It all starts with the run game and the play-action off it and the keepers that come off from the action," Van Pelt said. "Obviously, having Nick is huge and Kareem [Hunt], those two are two of the best in the league. The outside receivers are tremendous players. To be able to come in and put an offense together with two 1,000-yard receivers and a 1,400-yard rusher is pretty exciting as a coach."
He brings over 10 years of NFL coaching experience to the Browns and has worked with quarterbacks such as Packers QB Aaron Rodgers and Bengals QB Andy Dalton.
Van Pelt is also a former running backs coach and says he understands the importance of running and passing with having running backs such as Kareem Hunt and Nick Chubb.
"It's definitely helped, there's no question," Van Pelt said of coaching backs. "That was a great opportunity for me to learn more about offensive football and how the running back mind thinks. That was huge and beneficial. Also, he allowed me to coach receivers for a year when I was coaching the quarterbacks. To have that group in the room, it broadens your perspective of offensive football."
Having been a backup quarterback for the Buffalo Bills from 1995-2003, head coach Kevin Stefanski also values Van Pelt's experience.
"I think so highly of Alex from that regard because he played the position at a high level collegiately and in the pros," Stefanski said. "When you're a backup quarterback, there's so much that goes into that from a preparation standpoint. It's no surprise then that a lot of those guys become great coaches because they understand what it takes to prepare for an NFL game from that position when you're not getting any reps oftentimes. I just think that's made him a better coach."
It has still not yet been decided if Van Pelt will call plays in 2020 as he takes over an offense that underachieved, despite having one of the most talented rosters in the NFL.
#Browns Kevin Stefanski and whether he or Alex Van Pelt will call plays. pic.twitter.com/W4Ubxpok31

— Fred Greetham (@FredGreetham) February 5, 2020