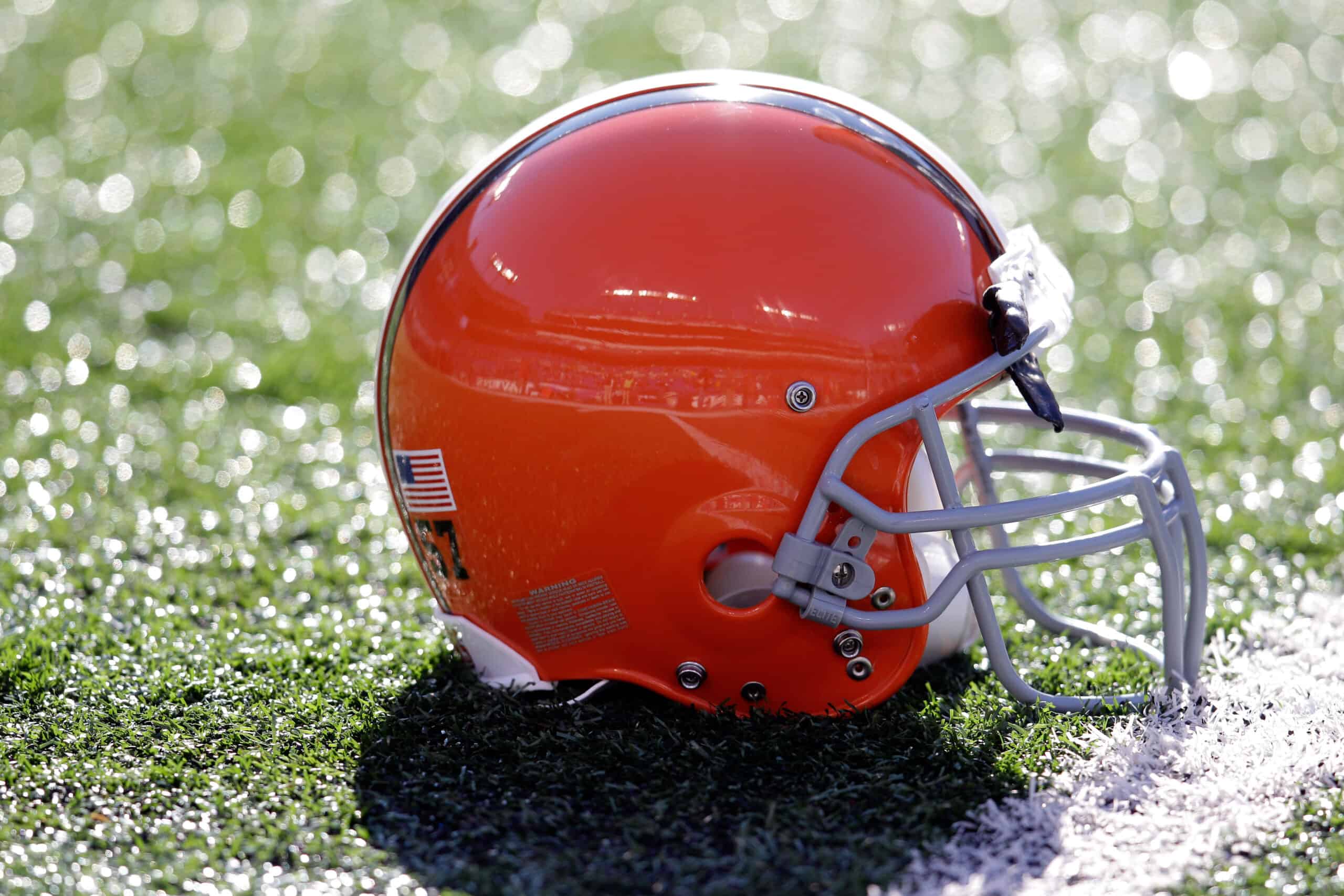 There's been plenty of chatter surrounding the wide receivers for the Cleveland Browns this training camp.
It's not just the reporters and fans who are taking notice.
Coaches have taken note, too.
That includes offensive coordinator Alex Van Pelt who, per cleveland.com's Hayden Grove, is impressed by three guys in particular.
They're Elijah Moore, who's taken social media by storm, along with Cedric Tillman and Daylen Baldwin.
Browns OC Alex Van Pelt singled out Elijah Moore, Cedric Tillman and Daylen Baldwin as guys who have really stood out in the WR room with Amari Cooper and Marquise Goodwin out at times. #Browns pic.twitter.com/9j181xg28b

— Hayden Grove (@H_Grove) August 1, 2023
These three breaking out this training camp is great for the Browns' offensive depth heading into this season.
Let's take a look at each guy and what their role may look like in 2023.
Elijah Moore
Who hasn't seen at least a Twitter clip or two of Moore?
#Browns WR Elijah Moore in red zone. pic.twitter.com/qSG5tgTSYO

— Scott Petrak ct (@ScottPetrak) July 27, 2023
He's been incredibly fun to watch so far through camp.
Plus, he's seen reps against Denzel Ward, which is one of those "iron sharpens iron" situations.
The interesting thing with Moore is his versatility.
Head coach Kevin Stefanski has hinted at using Elijah in different ways, whether that be outside or in the slot.
We may even see Moore in some college-style option offense this season if Stefanski dials it up.
Speed option with Elijah Moore in the backfield I am so in love #DawgPound. pic.twitter.com/V6L6G9Wozj

— Tyler Johnson (@T_johnson_TJ) August 1, 2023
If Deshaun Watson returns to his high level play, the ceiling could be the limit for Moore.
Cedric Tillman
The Browns deepened their wide receiver depth when they selected Tillman in the third round in this past NFL Draft.
The Tennessee product only played six games his senior season due to an ankle injury but still tallied over 400 receiving yards and three touchdowns.
Tillman hasn't turned as many heads as Moore, but he still may have the best catch of training camp so far.
CEDRIC TILLMAN WITH THE CATCH OF CAMP pic.twitter.com/oQB5oJKLId

— ESPN Cleveland (@ESPNCleveland) August 1, 2023
While his playing time may be limited to start the season, Tillman has a chance to fight his way up the depth chart.
Daylen Baldwin
Baldwin spent last season on the Browns practice squad before signing a reserve contract in the winter.
Practice squad member is likely the same fate for Baldwin, but he's fighting like heck to make the roster.
He's made a number of nice catches in camp and is making the most of his opportunities.
If you want a sleeper Daylen Baldwin fits the profile. I'm not saying he'll make the final roster but if they can stash him on the practice squad sign me up solid depth option #DawgPound.pic.twitter.com/IUEz8M536v

— Tyler Johnson (@T_johnson_TJ) July 29, 2023
Will it be enough to make the active roster after camp?
Unlikely, but anything can happen if he keeps this effort up.