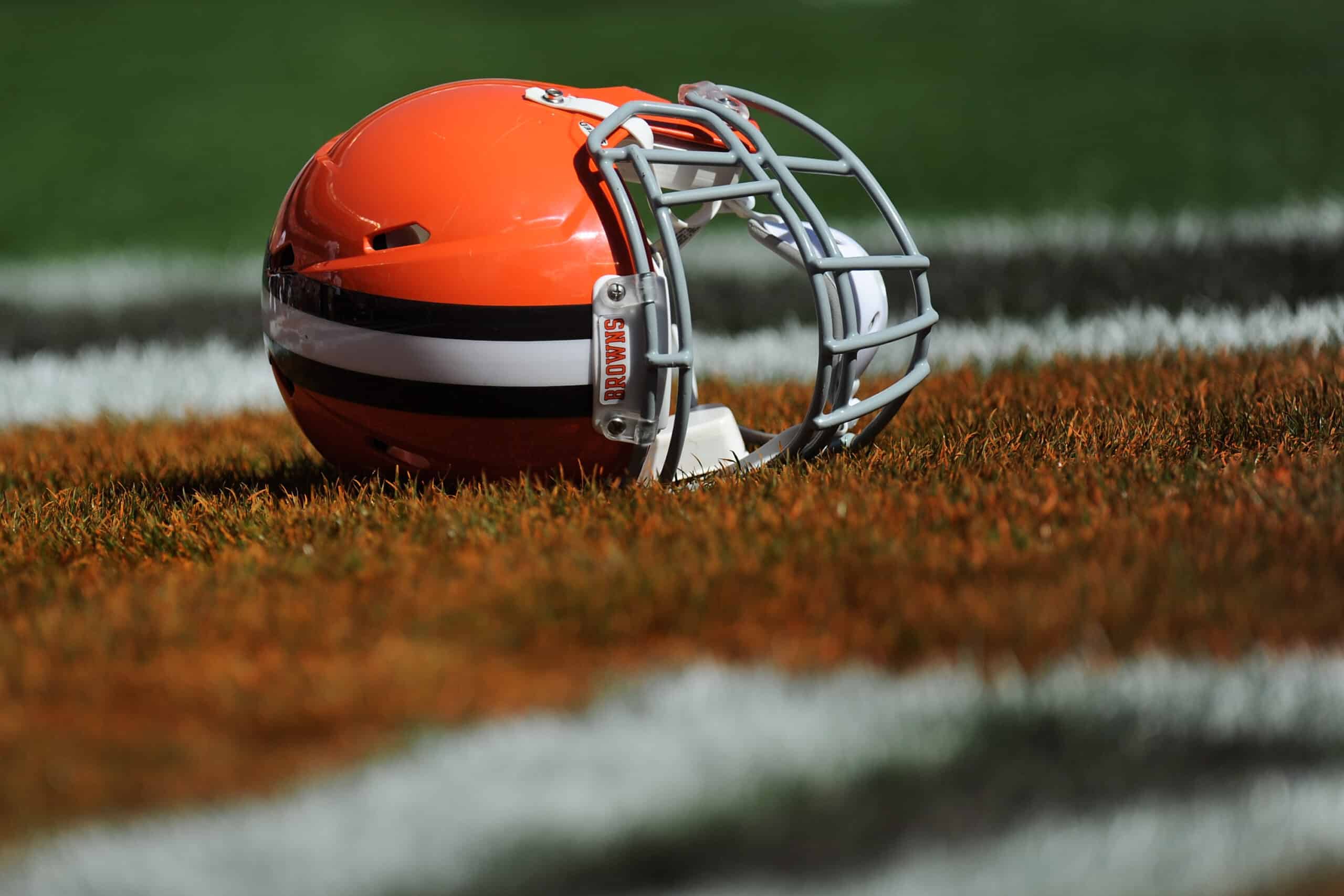 NFL running backs are perturbed about how they are (or are not) valued by their teams.
And the Cleveland Browns' Nick Chubb has weighed in with his peers about the situation.
But according to cleveland.com's Mary Kay Cabot, Chubb has little to worry about.
Cabot asserts that Chubb is far more than just a player to the Browns' management team, according to her recent appearance on the "Ultimate Cleveland Sports Show."
The #Browns view Nick Chubb as more than a RB but more so as a face of the franchise guy – @MaryKayCabot | https://t.co/VfJuBLk4fb pic.twitter.com/sM6li0IBJF

— Ultimate Cleveland Sports Show (@ultCLEsports) August 1, 2023
Just two years ago, Chubb signed a three-year, $36.6 million dollar extension with the Browns.
It was the last multi-year running back deal to pay out $10 million or more per season.
While other rushers have deals with higher annual averages, Atlanta rookie Bijan Robinson gets the most cash in 2023.
Even historically-high franchise tags come in at only $11 million for running backs this year.
Should Chubb Be Worried? 
Cabot is correct in her assessment of Chubb as the face of the franchise.
And her insider status affords some hope that her opinion comes from something she's heard in Berea.
But Saquon Barkley is the face, as well as the legs and hands, of the New York Giants.
And a team known for loyalty kicked off the current backlash by playing hardball with their biggest star.
Browns RB Nick Chubb confirms he was on a video call Saturday with several of the league's prominent RBs."We're in a tough situation…" pic.twitter.com/ZkIL6vUiE6

— Jake Trotter (@Jake_Trotter) July 23, 2023
Cleveland saves $12.2 million on the 2024 salary cap if they trade or release Chubb after this season.
It is difficult to think about the Browns risking the loss of their star for all the reasons Cabot mentions.
That is especially true after Kevin Stefanski held Chubb to a strict touches limit over the years to extend his longevity.
But if the worst-case scenario happens and a Browns reboot kicks off next year, is anyone safe?
What Can Chubb Do? 
Running backs around the league are rightfully upset as teams lowball them in contract negotiations.
Many will argue that Chubb is the most important player on the Browns' offense.
But if Deshaun Watson returns to his Pro Bowl form, Chubb's status might diminish.
Chubb's current deal gives him the 10th-highest average salary on the team.
#Browns Nick Chubb breaks through pic.twitter.com/AxtkH5LK9a

— Fred Greetham (@FredGreetham9) July 30, 2023
Three of his offensive linemen are among those already ahead of him.
Will even an elusive rushing title force the Browns to offer a bigger deal?
The Oakland Raiders are forcing the 2022 rushing champion, Josh Jacobs, to play on the tag or hold out this year.
And Chubb's best chance might be Jimmy Haslam's penchant for generously bucking trends in the NFL.