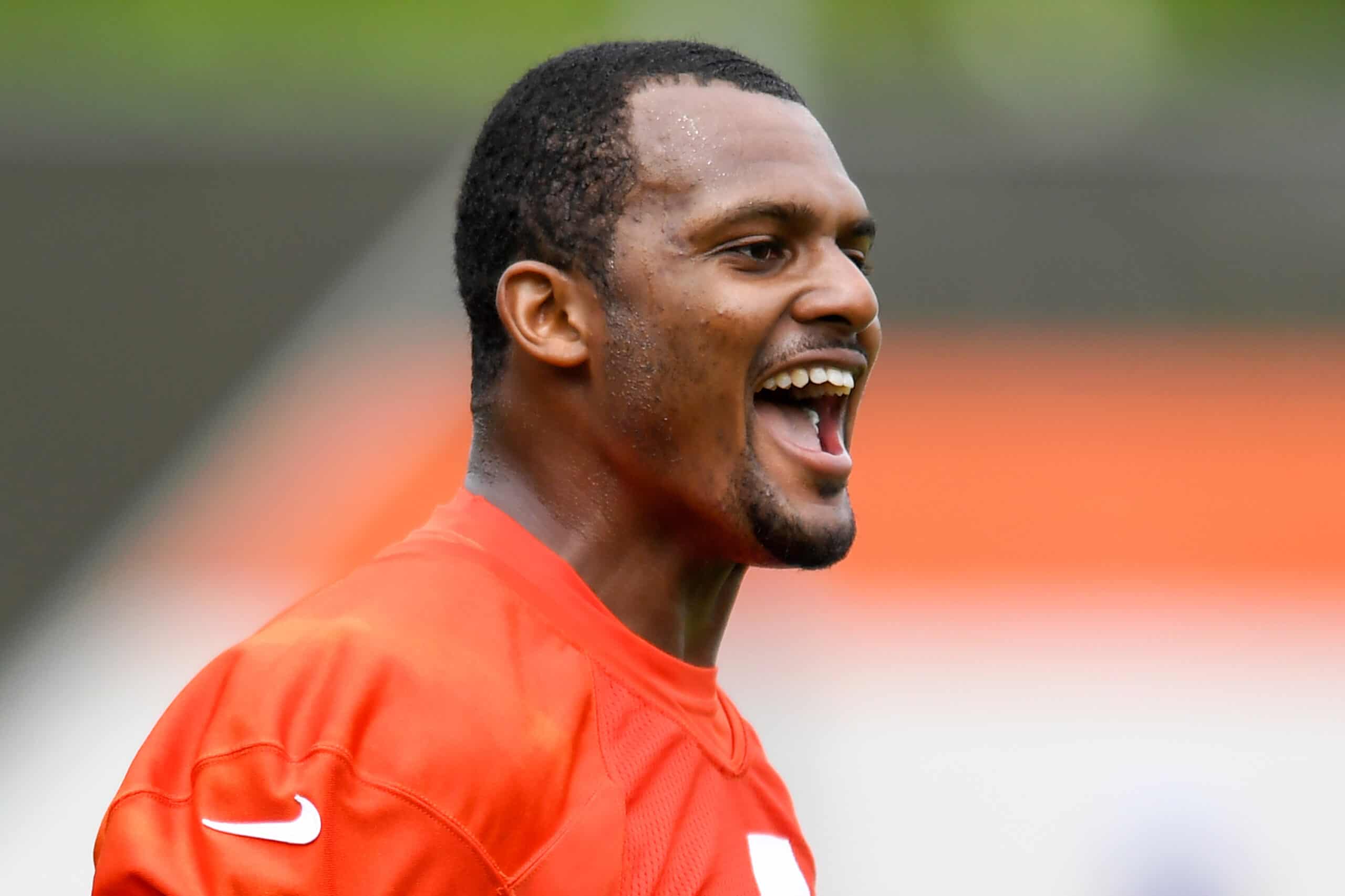 Dee and Jimmy Haslam have never been afraid to spend money on their franchise.
And so it makes sense the Cleveland Browns spent more money on salaries than any other team last year.
Heading into 2023, their generosity toward players and coaches continues.
According to Sharp Football Analysis' Warren Sharp, Cleveland has the most expensive offense in the NFL.
most expensive 2023 offenses

$152M – CLE
$151M
$150M
$149M
$148M
$147M
$146M
$145M
$144M
$143M
$142M
$141M
$140M
$139M
$138M – KC
$137M
$136M – DET
$135M
$134M
$133M – LV
$132M
$131M – DEN
$130M
$129M – BAL
$128M
$127M
$126M
$125M
$124M
$123M
$122M – BUF, CIN, JAX
$121M – NYJ…

— Warren Sharp (@SharpFootball) August 2, 2023
Sharp's assertion is somewhat skewed because it is based on salary cap hits, not money paid out.
Also, it includes the entire roster and thus, a bunch of players who won't make the final cut.
But it is a head-to-head comparison of actual and similar situations across the league.
And the Browns are a solid $14 million ahead of the second-highest-paid offense in Kansas City.
It's Not All Deshaun's Fault 
Haslam famously committed to the largest guaranteed contract in NFL history not long ago.
But Deshaun Watson does not count as the biggest cap hit on this year's squad.
Amari Cooper's $23.8 million charge is well ahead of Watson's $19 million.
Both players fall short of Myles Garrett and his $29.2 million cap hit.
The last time the Cleveland Browns had a QB throw 4000+ pass yards in a season was 1980.

The last time Deshaun Watson played a full season, he threw for 4823 yards for the Houston Texans pic.twitter.com/C9urY0LVRj

— NFL Rumors (@nflrums) August 3, 2023
Cleveland invested in their offensive line, including guards Joel Bitonio ($14.6) and Wyatt Teller ($15.4).
Tackles Jack Conklin ($7.8 million) and Jedrick Wills ($6.3) round out the top-8 highest offensive cap hits.
Nick Chubb ($14.9) and David Njoku ($8.4) fill out that group.
Then the salaries return to Earth, with Donovan Peoples-Jones ($2.8 million) earning the 9th-highest cap hit on the offense.