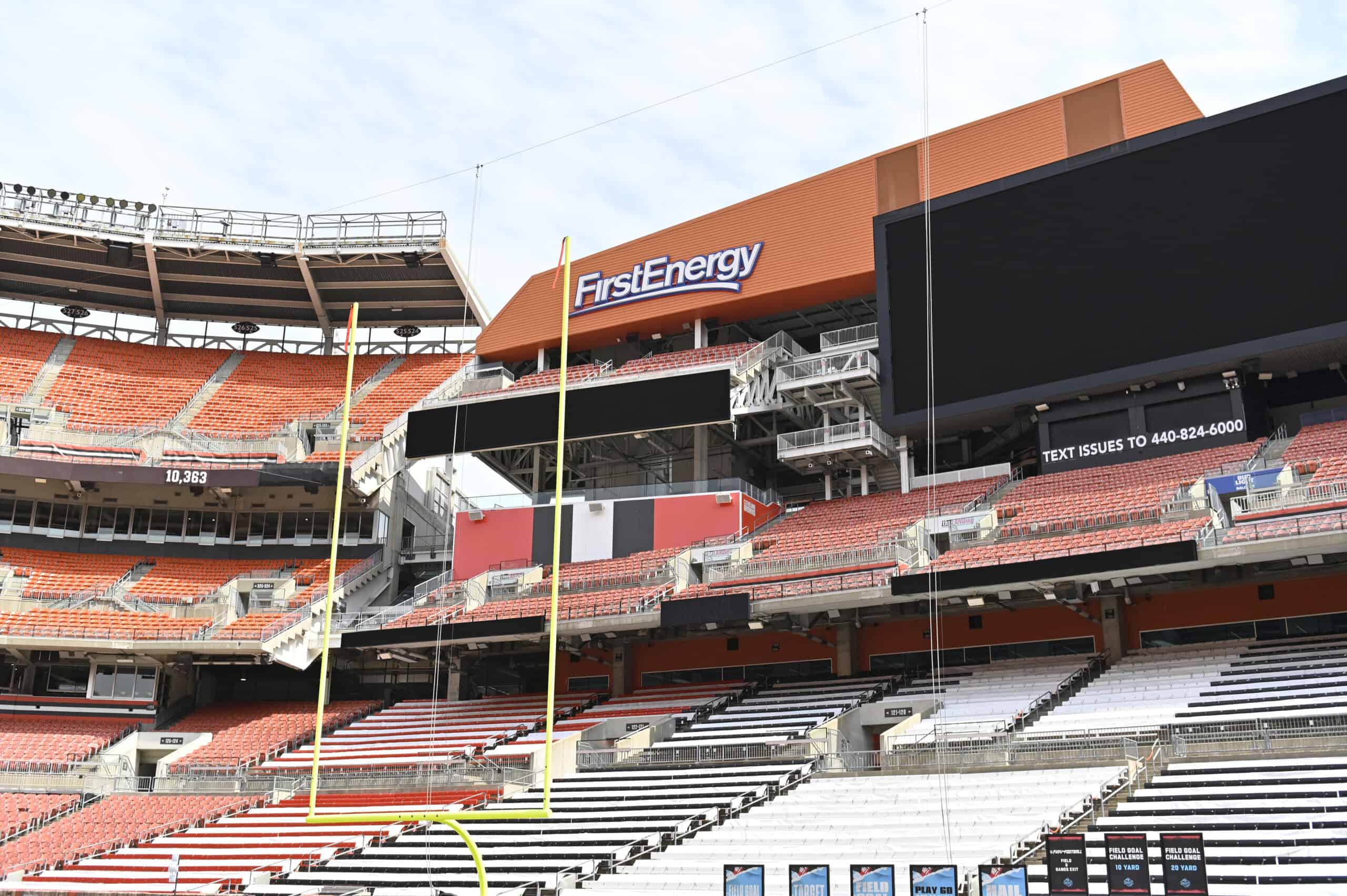 Well, that is a wrap.
The Cleveland Browns are officially eliminated from the 2021 playoffs.
This occurred before the team even stepped onto the field in Pittsburgh on Monday night.
The Cincinnati Bengals won the AFC North by knocking off the Kansas City Chiefs who were riding an 8 game winning streak.
After the Bengals win, there was still a very slim hope that hinged upon several scenarios beginning with the Denver Broncos defeating the Los Angles Chargers in Week 17.
That did not happen so it is over.
Playing For Pride
The Browns have two games to play.
So depressed the season is over w/ two games yet to play. Please don't let Big Ben go out on a white horse tomorrow either! #Browns pic.twitter.com/TRCR7vclyc

— Pumpkinhead 🎃 (@PumpkinNation) January 3, 2022
Beating Ben Roethlisberger in his last home game at Heinz Field will feel good, but it won't have the extra special playoff feeling.
Defeating the 2021 AFC North Champion Cincinnati Bengals in the regular season finale could also be nice, but the Bengals punched their postseason ticket so that game is meaningless to them.
What Could Have Been?
This is a dangerous rabbit hole to crawl into, and it is also loaded with irony since the Kansas City Chiefs play a big role.
The Kansas City Chiefs broke the Browns' hearts and ended their playoff hopes on January 17, 2021.
They are the same team that beat the Browns in Week 1 in heartbreaking fashion.
That was the beginning of an ominous 2021 habit of losing games that should have been won in the latter moments of the game.
And it is the same Kansas City Chiefs today who could not advance their winning streak to nine in a row, they fell to the Bengals.
What Will Happen?
Us as #Browns fans should be disappointed in this season. All the hype and they did not live up to expectations. I said it before the season started…they look great on paper but that doesn't translate to being good on the field

— Tony (@tony5o0) January 3, 2022
Yes, there is football to watch, but it will be a sidebar to the discussion that is imminent.
Who will stay with this team in 2022?
This 2021 roster was loaded with talent; it was touted as one of the best in the NFL.
That same roster was eliminated from playoff contention before the Week 17 game.
Each player and coach needs to be evaluated.
Whatever messy locker room issues that surfaced this season also need to be resolved.
This is a worse feeling than the empty one after the loss to the Chiefs in January.
In that instance, the Browns were fun and exciting to watch and had already won a playoff game.