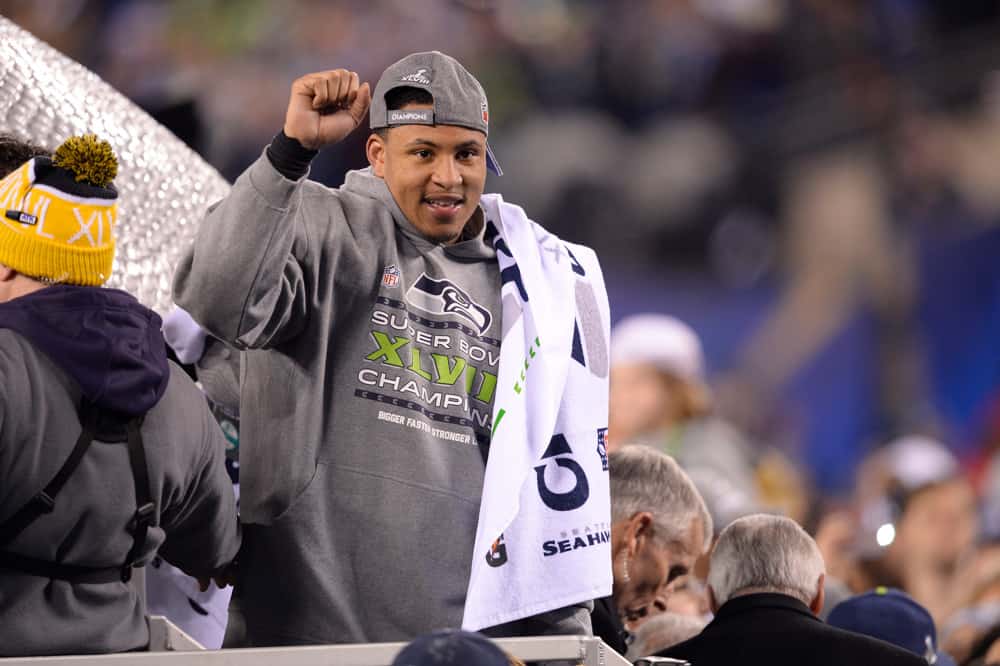 There's desperation floating around in Cleveland.
After a significant injury to one of their key players on defense, the Cleveland Browns are in search of immediate depth at linebacker.
Mack Wilson suffers knee injury, undergoing evaluation

📰 » https://t.co/oxrmYo8RAE pic.twitter.com/1EcWWJKsAs

— Cleveland Browns (@Browns) August 18, 2020

With that being said, Pro Football Talk reports that the Browns are working out free agent linebacker Malcolm Smith.

Who Is Malcolm Smith?
Smith attended USC, where he was once named the National Player of the Week as a junior.
After the conclusion of his senior year, Smith was drafted by the Seattle Seahawks in the seventh round.
It took three seasons for Smith to rise to fame as he was instrumental in helping the Seahawks win the Super Bowl in 2014.
53 Days until #Seahawks football!

Let's reminisce on No. 53, Malcolm Smith, the MVP of Super Bowl XLVIII.

He had a pick-6, fumble recovery and 10 tackles 🔥 🏆 @thesportsontap pic.twitter.com/LW0Avl1qzi

— Sports ON Tap Seattle (@SONTSeattle) July 22, 2020
Smith recorded 10 tackles (six solo), a pass deflection, a fumble recovery, and an interception for a touchdown in Seattle's 43-8 victory over the Denver Broncos.
He is just one of seven defensive players to ever win a Super Bowl MVP. 
After 2015, Smith joined the Raiders where he started 30 of 31 games.
In 2017, Smith joined the 49ers on a five-year deal, but spent just one season.
He was released leading up to the 2019 season, where he played two games each for the Jaguars and Cowboys.

Needing The Depth
As of now, we are unsure how significant the injury is for Wilson, but the insiders believe it is pretty serious.
From my exclusive talks with #Browns directors and VP, I can strongly say LB Mack Wilson will miss serious time after knee injury. Although still waiting full clarification on medical report.

— Tommaso Lascak (@NFLNews_Insider) August 20, 2020
Browns LB Mack Wilson still could miss significant time even if no surgery needed on his hyperextended knee injury, per source. Wilson will find out more tomorrow. Returning before October would require a major effort.

— Jeremy Fowler (@JFowlerESPN) August 19, 2020
Keep An Eye Out 
The Browns have yet to make contact with free-agent linebacker Clay Matthews.
Matthews would be the perfect low-risk, high reward player brought into the club.
The 34-year old may not be the same guy that landed endorsement deals with the Packers, but even on a down year, he still managed eight sacks in 13 games with the Rams.
As we await the significance of the injury, other free agent linebackers could be brought in to try out.
Veteran Clay Mathews from the #Packers shows #LARams fans why he is still valuable and the #Panthers what happens if you blow an assignment vs him – 1st sack of season for #Rams #LARvsCAR pic.twitter.com/d9IalWMgCj

— 🎯Steven Van Over (@StevenVanOver) September 8, 2019