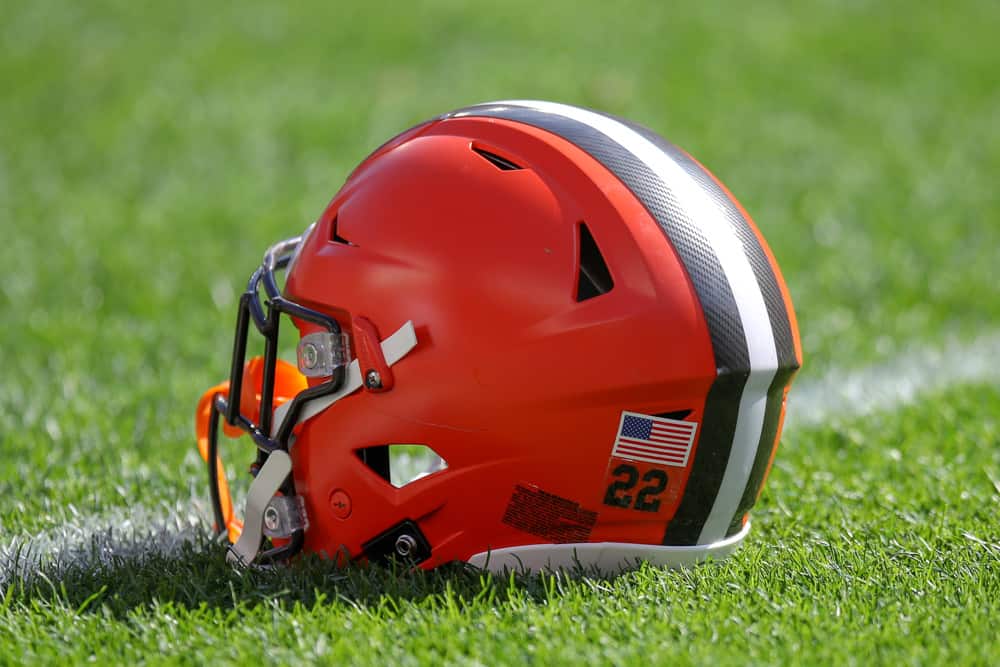 For the most part, the Cleveland Browns have a fairly well-rounded team.
The front office has done an excellent job of adding depth throughout the offseason.
There aren't too many position battles going on heading into the 2020 season.
However, there is one competition heating up that could surprise some people.
Second-year kicker Austin Seibert might not be too safe after the Browns brought in four kickers for tryouts.
The #Browns brought in four kickers today, taking a look at Cody Parkey, Kai Forbath, Nick Folk and Matthew McCrane. Austin Seibert is currently the only kicker on Cleveland's roster.

— NFL Update (@MySportsUpdate) August 19, 2020
The fifth-round pick from Oklahoma is coming off a fairly average rookie season.
It's uncertain if his job is actually in jeopardy or if the Browns just want to bring in some added depth during camp.
Seibert Getting Overthrown?
Last season, Seibert connected 25-for-29 on field-goal attempts and 30-for-35 on extra points.
Those aren't bad numbers for a rookie kicker, but the Browns want to at least see what else is out there.
They brought in Nick Folk, Kai Forbath, Cody Parkey, and Matthew McCrane for tryouts on Wednesday.
Folk is the most experienced out of the group after playing each of the last 12 seasons in the NFL.
He played for the New England Patriots last season and knocked down 14-of-17 field goals.
Forbath has bounced around the league quite a lot during his career.
The 32-year-old only played in four games last season, so there isn't much of a sample size.
Browns fans are familiar with Parkey since he was with the team during the 2016 campaign.
He knocked down 20-of-25 field goal attempts during his lone season with the team.
However, Parkey only managed to play in three games in 2019 with the Tennessee Titans.
Lastly, McCrane joins the competition, but hasn't kicked a field goal since the 2018 season.
The 25-year-old landed 8-of-12 field goals during his only season in the league.
Seibert definitely has his work cut out for him heading into this season.
Will Seibert Keep His Job?
Browns special teams coordinator Mike Priefer had some high praise for Seibert.
"You have proved you can do it and now we're going to expect you to do it more often and be more consistent and be more productive," said Priefer.
There is no doubting Seibert has talent, but he did leave some points on the board last season.
Austin Seibert is out and showing his range!

Focusing on kicking and kickoffs today. https://t.co/XhOdff0PQn | https://t.co/cADpqbTZlE pic.twitter.com/J4syzuNp5O

— Oklahoma Football (@OU_Football) March 13, 2019
The Browns didn't have any depth behind Seibert, so this might not be a huge deal to bring in a little competition.
At worst, it was to light a fire under Seibert and hopefully help push him to the next level.
Cleveland is unlikely to give up on their young kicker after one season.
They used a fifth-round pick on him, which isn't a huge deal, but it's not like Seibert was an undrafted free agent.
The organization went out of their way to bring in Seibert, so it'd be surprising if they give up on him this early.
None of the options Cleveland brought in are mind-blowing whatsoever.
Maybe, Seibert struggles heavily in camp and the team decides to go another route.
However, in most scenarios, Seibert is going to be the Browns kicker to begin the season.