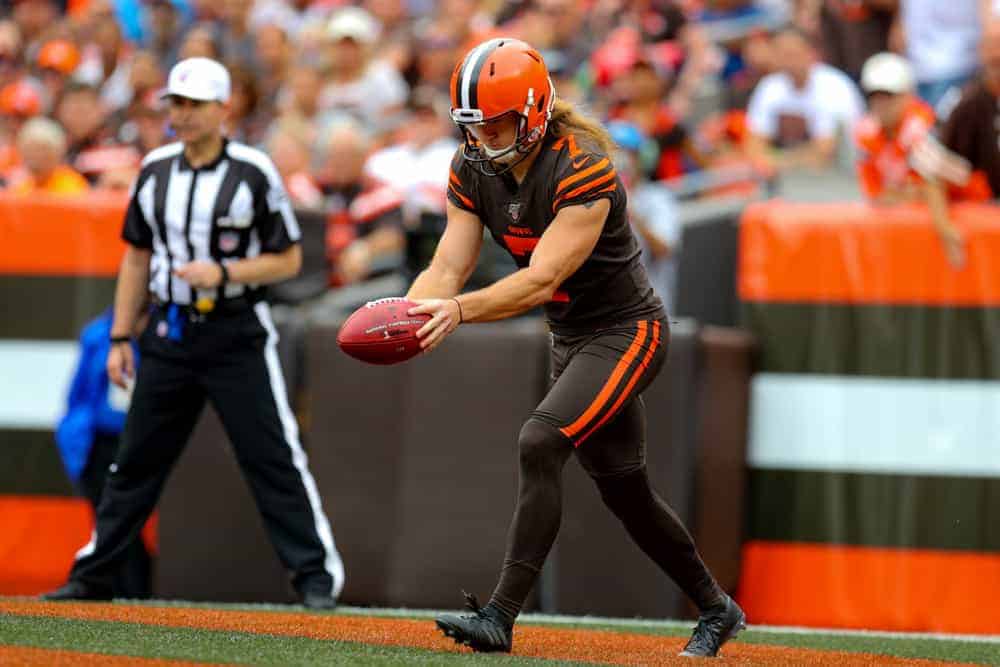 Recently, Pro Football Focus released it's list of players for the All-Rookie team.
While no other Browns draft picks made the team, Jamie Gillan was selected as the top rookie punter on the list.
Congrats to the one and only Scottish Hammer @ScottishHammer7 on being named in @PFF's All-Rookie lineup! Well deserved! Great to chat to you prior to the draft, doing the U.K. proud! 🇬🇧 @NFLUK #Browns https://t.co/byMl2hVMdM

— Anthony Wood (@arwoodNFL) January 4, 2020
In a move that surprised many, Gillan beat out punter Britton Colquitt for the job in training camp.
Colquitt, who is now with the Vikings, was a well known established punter in the league for the last decade.
It didn't take long for Gillan to start turning heads in Cleveland with his leg.
With #Browns Jamie "The Scottish Hammer" Gillan winning the punting job, lets take a look at his crazy punt against the #Colts
pic.twitter.com/DzM2566TLX

— Dov Kleiman (@NFL_DovKleiman) August 31, 2019
Known as the "Scottish Hammer," Gillan finished out the 2019 season ranking 6th overall in punts inside the 20 and 10th in the league in gross punting average.
"Scottish Hammer,"  was the nickname his high school coach, Brian Woodburn, gave the former rugby player, who decided to pick up football as a senior at Leonardtown High School in southern Maryland and started, well, hammering kickoffs, punts, and field goals.
"The first game of the season that he kicked off, a kid on the other team ran out of bounds and Jamie leveled him," former Leonardtown head football coach Ron Weinberger said. "He had never played before, so we had to explain a little bit of American football versus soccer and rugby to him.

"He was a great young man. He had a bit of a thick Scottish accent, but was a great kid. He brought himself into the school and he fit in well. It has been great having seen his success."
The Scottish…………….HAMMER 🔨

— Everything Cleveland (@EverythingCLE_) August 30, 2019

Browns special teams coach Mike Priefer is an enthusiastic supporter of Gillan:
"He is. I have told many people and I think I told you guys before that we are just scratching the surface with this guy," Priefer said of Gillan. "I am starting to find out some of the different things that he can do with the football. He was better as a holder, and he was better as a punter."
Gillan was also named AFC Special Teams Player of the Month back in September.