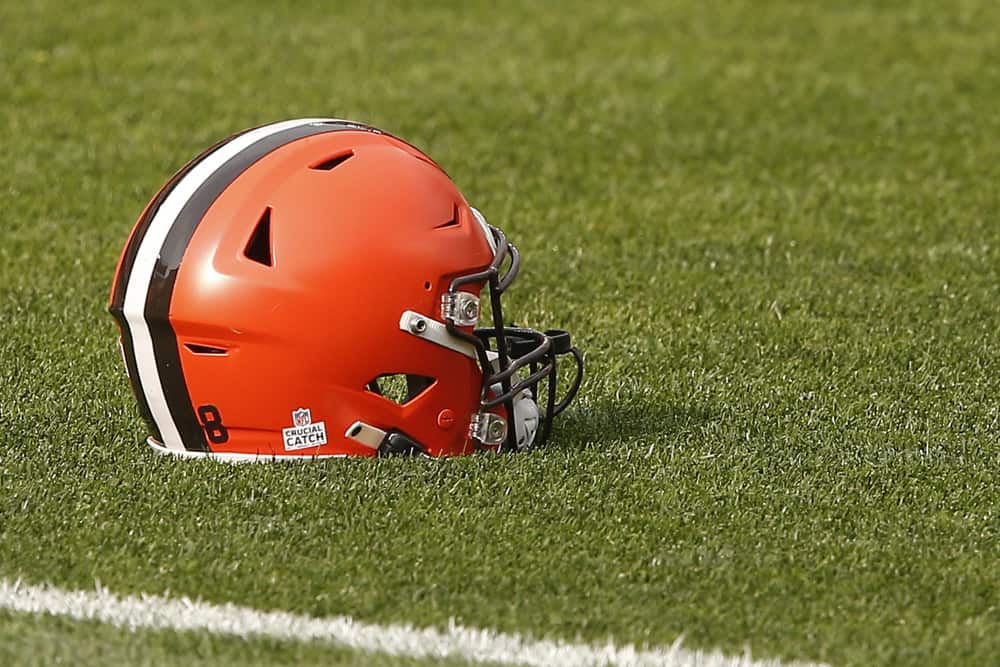 Stephen Carlson and Sheldon Day aren't normally making headlines.
They especially weren't on Wednesday as the Cleveland Browns signed defensive end Jadeveon Clowney.
Carlson and Day, who also signed with Cleveland on the same day, will be excited as anyone to meet their new teammate.
But let's focus on those two here.
Carlson, a tight end, returns for a third straight year in Cleveland.
Day, a defensive tackle heading into his sixth NFL season, returns after joining the Browns practice squad late last season.

Carving Carlson a Role
Carlson, who hasn't been incredibly involved with Cleveland's offense the past two seasons, will assume a similar role this year.
Three others stand ahead of him on the depth chart in Austin Hooper, David Njoku, and Harrison Bryant.
That's not a bad scenario though for the Browns as teams need veterans who are comfortable in their role.
Heading into just his third professional season, Stephen is far from an elder statesman on the team.
However, he knows the offense and is familiar with how things work with this group.
In the past two seasons, Carlson has played in 25 games, catching six passes for 62 yards and one touchdown.
Those numbers aren't dropping any jaws, but it's nice for Kevin Stefanski to know he has a guy in reserve who will be ready when called upon.
Lost in tonight's madness was just how fantastic a TD catch this was from Stephen Carlson over Mark Barron. pic.twitter.com/7SiEsWX9ZD

— Jake Burns (@jake_burns18) November 15, 2019
Oh, and his physicality isn't something to scoff at either.
Stephen Carlson with a NASTY stiff arm 💪 pic.twitter.com/WqIJtiCawG

— The Checkdown (@thecheckdown) December 1, 2019
New Destination for Day
It's been an interesting career for defensive tackle Sheldon Day.
Four teams in six seasons could be considered a bit of a red flag.
But, as a fourth-round draft pick, this kind of jumping around isn't all that rare.
Over his career, he has 55 total tackles, 14 of those for a loss, and six sacks.
He joins a group in Cleveland alongside another Sheldon, Sheldon Richardson.
With the focus of the defensive chatter around the Browns centered on their edge rushers (and rightfully so), the interior has a chance to be sneaky good.
While Day won't be the leader of the unit, he provides some quality depth that will be more than necessary over the course of the new 17-game regular season.
Ball Disruption: Match the Hand by @SheldonDay_91 #DLIsBringingTheEnergy pic.twitter.com/GqVLHz2xHV

— Willie Cashmore (@WillieCashmore) July 23, 2019
Block Destruction by @SheldonDay_91 #DLIsBringingTheEnergy pic.twitter.com/RFTlbleBah

— Willie Cashmore (@WillieCashmore) June 30, 2019
Looking Ahead
Will either Carlson or Day be making the Pro Bowl or All-NFL teams next season?
Probably not.
Cleveland doesn't need them to, however, and that's the best part about their signings.
The Browns are getting two quality role players who won't be looking to put themselves ahead of the team.
Both guys were in the organization last season and know exactly what the expectations will be heading into this season.
Kevin Stefanski will love having two men on the roster who know the task at hand and will do their job.