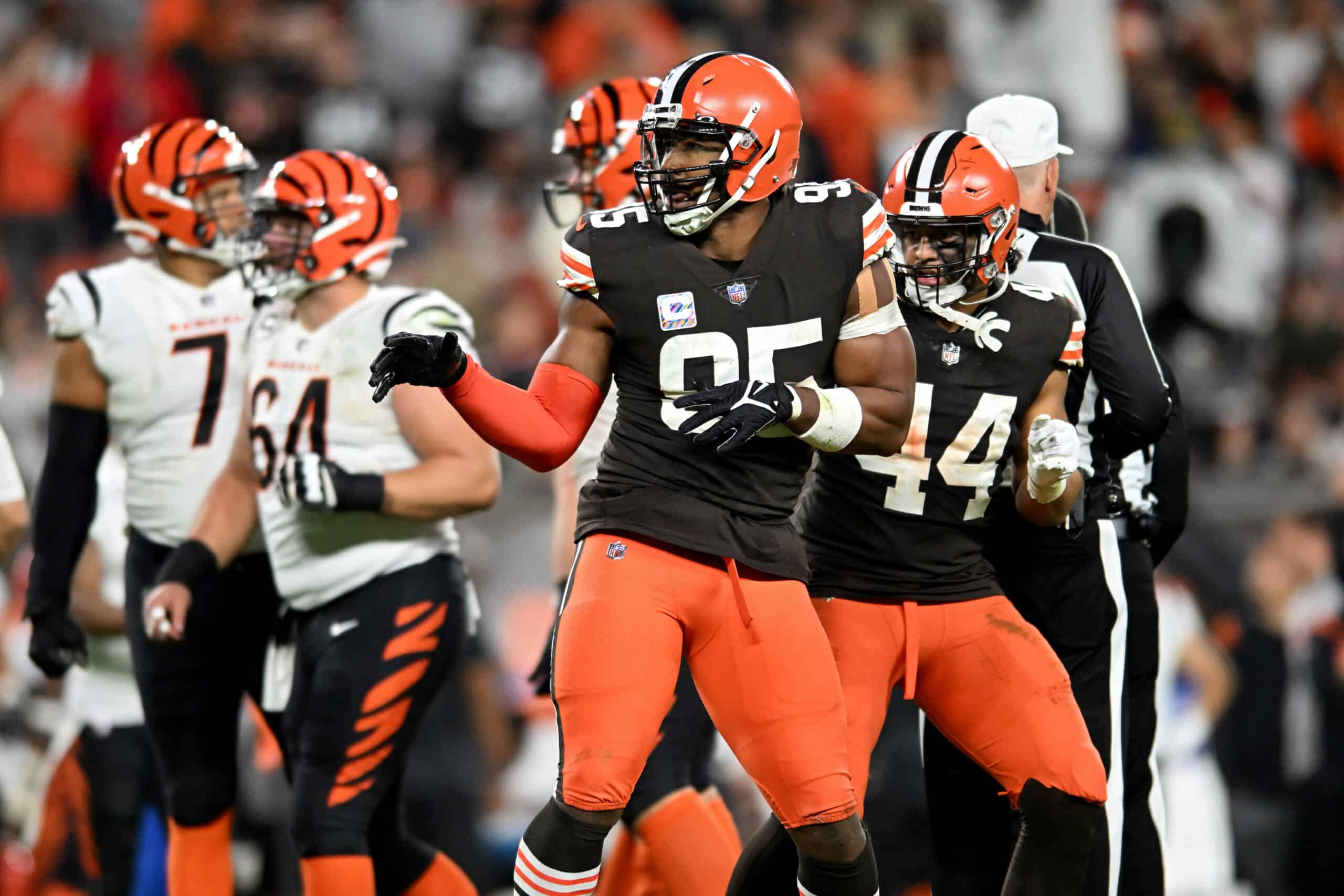 NFL schedulers rolled the Cleveland Browns' season opener, home opener, and a Battle of Ohio into one big game.
The Week 1 Bengals game brings other storylines, like the Deshaun Watson comeback and Joe Burrow's calf.
And Browns fans are anxious to see the team's new defense in action, especially the pass rush.
But one defender looks forward to seeing Burrow more than others, as explained by Brad Stainbrook.
#Browns Myles Garrett has at least one sack against the Bengals in six straight games.

— Brad Stainbrook (@StainbrookNFL) September 6, 2023
Stainbrook, who writes for the OBR and 247 Sports, points out Myles Garrett's sack streak.
Garrett has a sack against Burrow and Bengals quarterbacks in six straight games.
That includes 3.5 sacks last season, along with 7 quarterback hits.
And with Za'Darius Smith coming from the other side, Burrow could be in for another long day.
Cincinnati signed free agent Orlando Brown Jr. away from the Kansas City Chiefs to fortify their offensive line.
The rest of their front is intact, including right tackle Jonah Williams.
With Smith and Ogbo Okoronko joining him, the Bengals line can't afford to double-team Garrett too often.
Joe Burrow meet Myles Garrett
pic.twitter.com/c8ezfGyhdt

— PFF (@PFF) September 18, 2020
And new defensive coordinator Jim Schwartz promises to create optimal matchups for Garrett.
Garrett will take advantage of Schwartz's spread fronts, along with an improved interior line.
In other words, Burrow and the Bengals haven't seen the most effective version of Garrett yet.
And there is no expectation the edge rusher's sack streak will end any time soon.