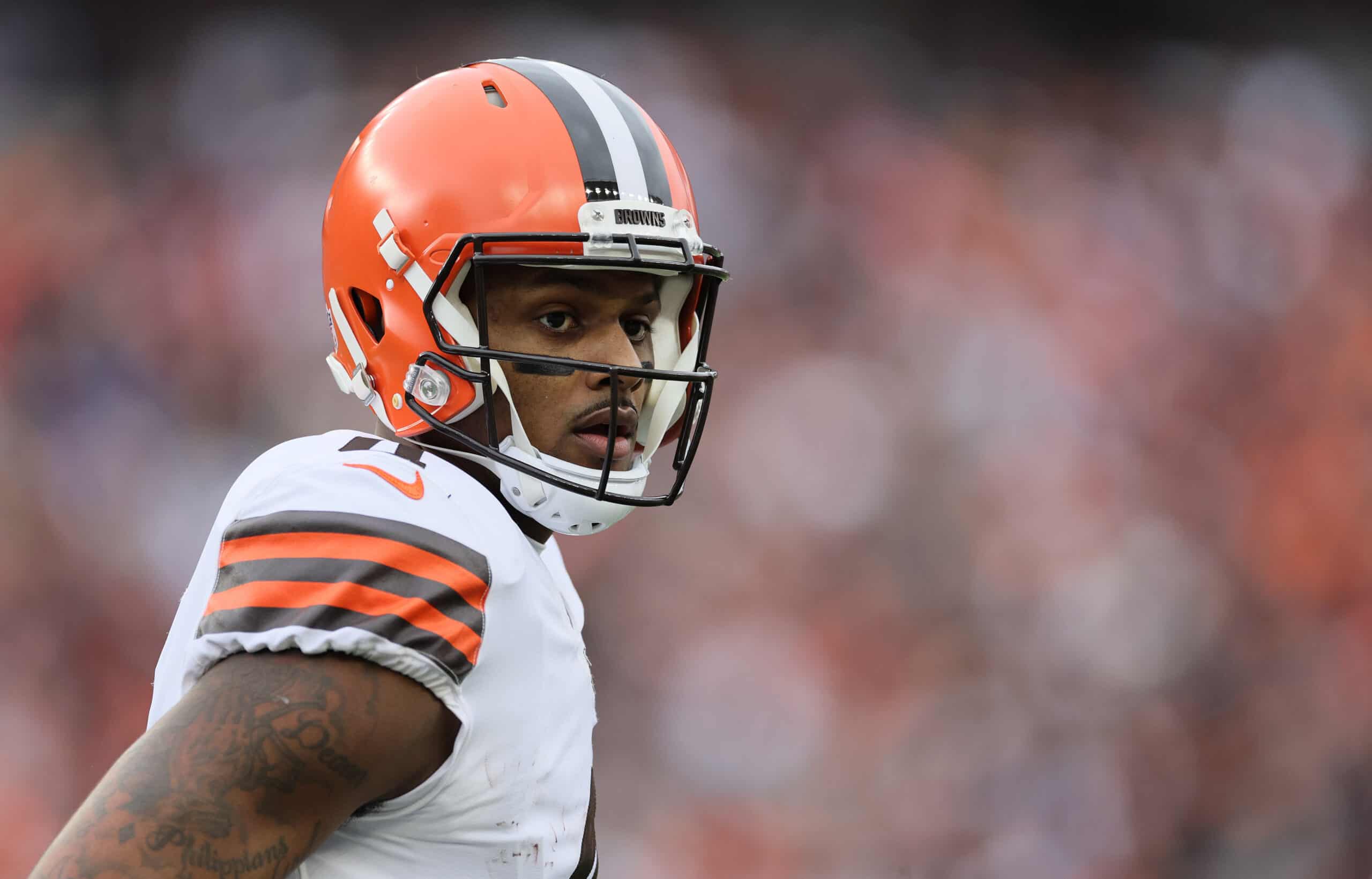 The Cleveland Browns were heavily criticized when they traded for Deshaun Watson, and it only got worse when they gave him that huge contract extension.
Watson was in the midst of a legal dispute and had been away from the game for a while, and some thought they rushed to give him that much money.
As expected, he didn't look good at all in limited action last season, as he had been off the field for almost two years.
But now that he's got a full offseason to get his legs back under him, Pro Football Hall of Famer Shannon Sharpe believes he could lead the Browns to new heights.
Speaking on "First Take" recently, the legendary tight end explained that it was normal to see him struggle after missing that much time.
Likewise, he claimed it made plenty of sense for the Browns to give him the most guaranteed money in NFL history at the time, as he was coming off leading the league in passing yards despite playing behind a subpar offensive line and with no good skill players besides DeAndre Hopkins.
Sharpe thinks that if Watson is able to go back to the same level he was before this whole situation, then he's going to make this team a whole lot better and they could be a legitimate Super Bowl contender.
That could be a lot to ask of him after missing that much time, but the talent is most definitely there, and he's never played with an offensive line as good as this.