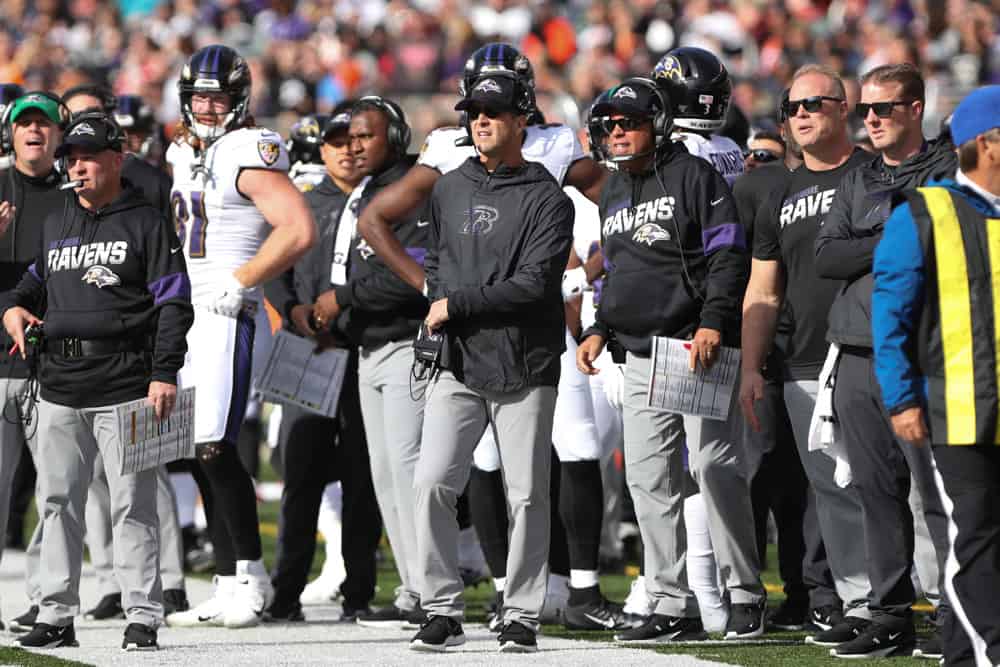 The Baltimore Ravens became the talk of the league this year when quarterback Lamar Jackson put himself in position for an MVP award.
It appears the architect of the offense that was built around Jackson will draw interest this offseason for head coaching vacancies.
Per Adam Schefter, put the Browns on the list of teams that will request permission to interview him.
Cleveland Browns have requested permission to interview Ravens' OC Greg Roman for their head-coaching vacancy, per source.

— Adam Schefter (@AdamSchefter) December 30, 2019
Roman was recently asked about potential upcoming head coaching interest and said:
"You just really don't even pay attention to it," Roman said, via the team's website. "I have so much to do and I love my job. I think the most important thing is, do a great job at the job you're doing. All that stuff will come to pass as it does. It's in other people's control. I've got every minute of every day filled up."
"You really don't even pay attention to it… I love my job."

OC Greg Roman was asked about being mentioned on head coaching lists. pic.twitter.com/jxRc3UgIsa

— Baltimore Ravens (@Ravens) December 26, 2019
While the Ravens have a bye through the Wild Card round of the playoffs, Roman becomes eligible for interviews.
Roman has built a solid reputation around the NFL for being a mobile-QB whisperer.
His resume includes helping put Colin Kaepernick and Tyrod Taylor in the Pro Bowl.
He has also built the same with Jackson, helping him thrive in the league's best offense.