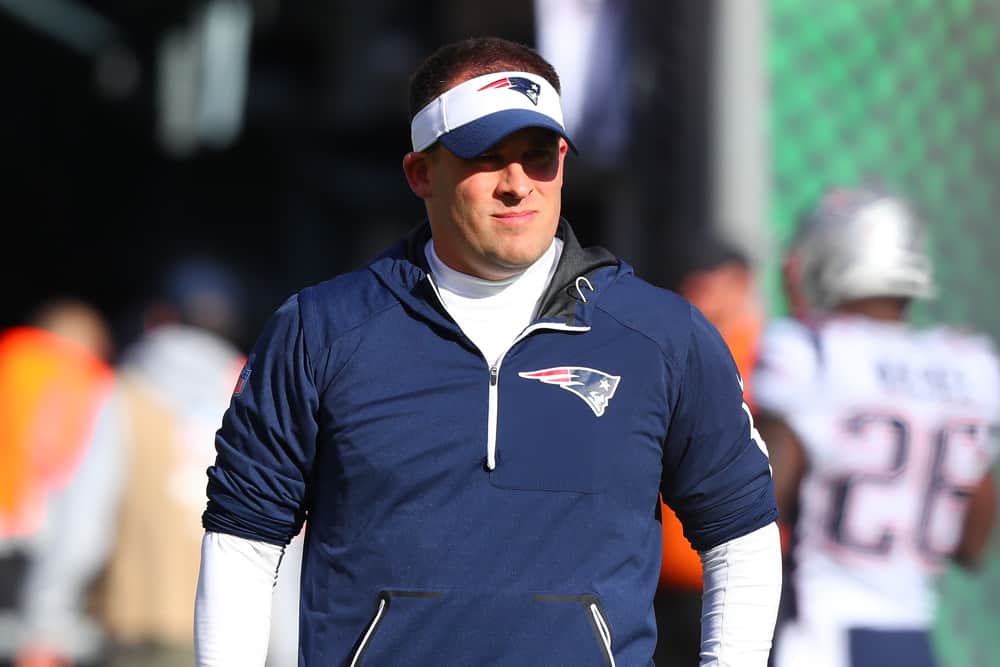 There has been much speculation in recent weeks that Browns owner Dee Haslam prefers Patriots OC Josh McDaniels as the next Browns head coach.
It appears that there may be some truth to that rumor.
In the Browns first interview request since firing Freddie Kitchens, they have requested to speak with Patriots OC Josh McDaniels.
According to Adam Schefter:
Cleveland Browns requested permission to interview Patriots' OC Josh McDaniels for their head-coaching vacancy, per source. Panthers also expected to request interview.

— Adam Schefter (@AdamSchefter) December 30, 2019
According to Browns beat writer Mary Kay Cabot, McDaniels is also believed to be their first choice among head coaches:
Can confirm @AdamSchefter report that the #Browns have requested permission to interview #Patriots OC Josh McDaniels. He's believed to be their first choice, sources tell me

— Mary Kay Cabot (@MaryKayCabot) December 30, 2019

Albert Breer of MMQB recently speculated that he believed that there were only 2 jobs that McDaniels would leave New England for.
The Browns or Panthers.
"I think there are two jobs that Josh would have left for last year: the Cleveland Browns, the Green Bay Packers. One interviewed him and didn't give him an offer, the other one didn't interview him at all. I think there are two jobs he would leave for this offseason: the Cleveland Browns and the Carolina Panthers.

I think in both spots the owners are interested in Josh McDaniels. In Cleveland, he'd get to go home and he'd get to work with a quarterback in Baker Mayfield that he really likes. In Carolina, the coach is going to have a lot of power.

He could bring someone with him, potentially. Somebody like the pro director here in New England, Dave Ziegler, could be his assistant GM. The owner there is going to give the coach some power over that. So I think in both situations there will be a chance to set things up the way that he wants to set them up"
So what are the odds that McDaniels would actually leave New England according to Breer?
"50/50. I would say that right now, it's going to be based on one of those two teams giving him an offer. If the Carolina Panthers or Cleveland Browns give him an offer, set things up the way he wants it, I think that he goes to one of those two teams."
McDaniels as the head coach of the Denver Broncos went 11-17 before he was fired 12 games into the 2010 season.
He also backed out of becoming the Colts head coach in 2018 after the Patriots played in Super Bowl LII.