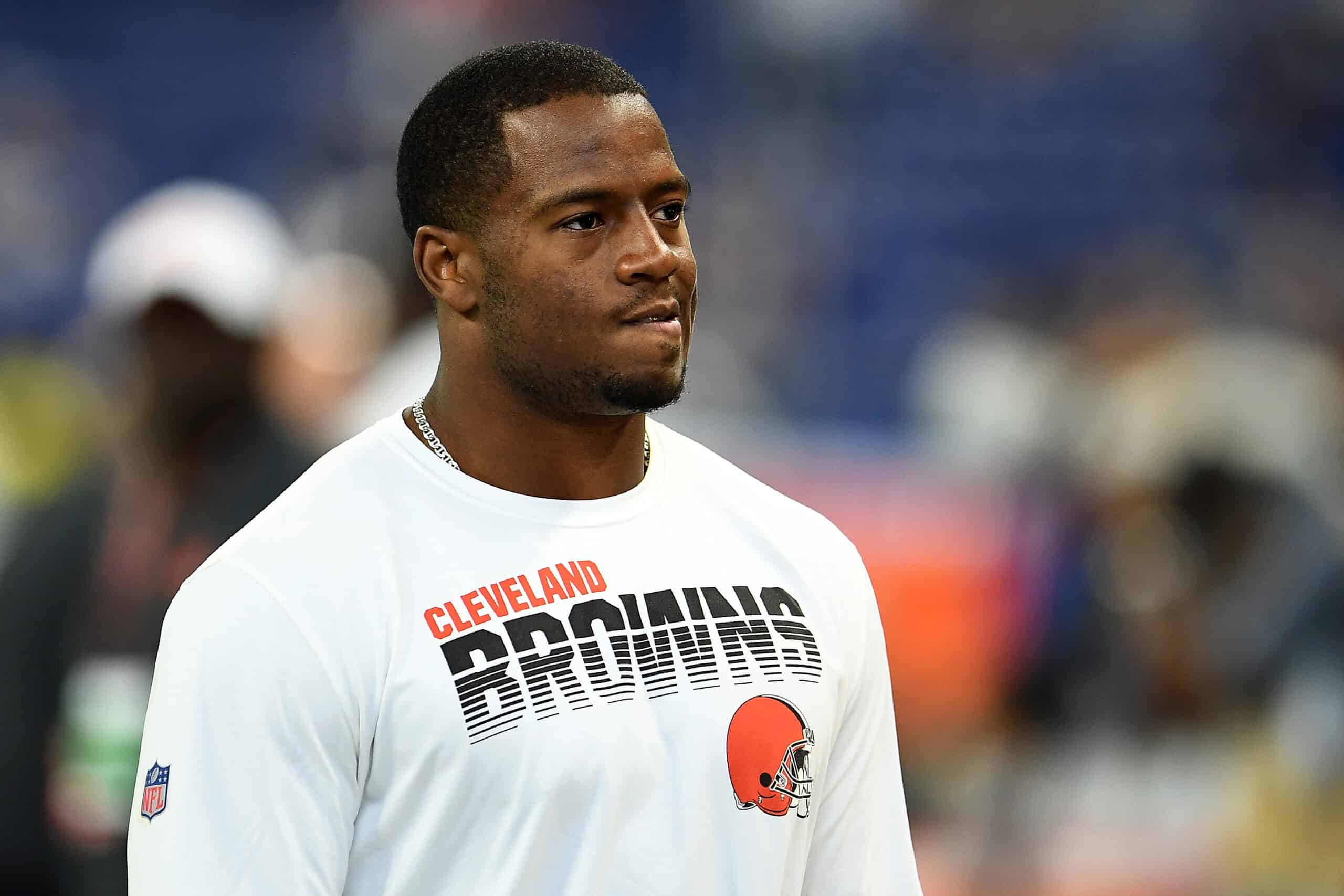 The Cleveland Browns are hoping the 2023 season will be a redemption campaign for them after so many years of ineptitude.
They appear to have the roster to get it done, as they boast multiple stars and new reinforcements on both sides of the football.
Their biggest star is running back Nick Chubb, who is simply a workhorse and arguably the best at his position in the entire NFL.
ESPN's Bill Barnwell recently ranked his top five running backs, and Chubb was at the top of his list, which led the Browns' official Twitter account to issue a statement of approval.
.@billbarnwell = certified genius 💯 https://t.co/qjpP47zTh1

— Cleveland Browns (@Browns) July 14, 2023
Chubb had arguably his best season yet in 2022, running for a career-high 1,525 yards and scoring 12 touchdowns while earning his fourth straight trip to the Pro Bowl.
Many fans and people around the league may feel someone such as Derrick Henry, Jonathan Taylor, or even Christian McCaffrey is the best running back around, but Chubb has never averaged less than 5.0 yards per carry for an entire season, which is a big feather in his cap.
He has often carried Cleveland's offense almost single-handedly in his five pro seasons, but this fall and winter, that will likely change.
The team will enjoy a full training camp and regular season of star quarterback Deshaun Watson after his 11-game suspension last year, and Watson's ability to run will diversify their offense.
In addition, the trade for wide receiver Elijah Moore is expected to stretch the field vertically and possibly open things up more for fellow wideouts Amari Cooper and Donovan Peoples-Jones.