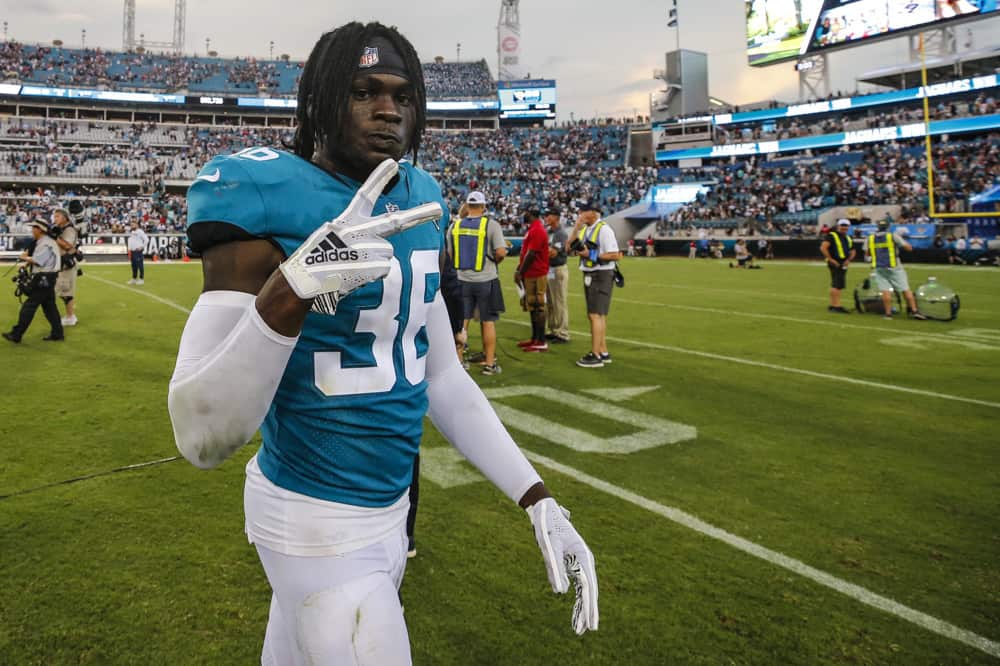 It seems that the recent change of scenery for Cleveland Browns safety Ronnie Harrison is a much needed one.
Earlier on Sunday, the newly acquired safety took to social media to voice his displeasure with his former playing situation.
So Relieved To Be Out Of Jacksonville And Around A New Team Who Wants One Common Goal! Thank You God! ✊🏿💯💯💯

— Ronnie Harrison II (@Rharr_15) September 6, 2020
After arriving in Jacksonville one season after their loss to New England in the AFC Championship Game, Harrison experienced more winning than losing in Florida.
The Alabama product appeared in three National Championship games during his three years with the Rolling Tide.
Alabama won twice and lost just once in that stretch.
Going from consistently playing in the last game of your league's season to not even sniffing the postseason can be quite the shock.
What Went Wrong?
It's not uncommon for guys to be unhappy with their former organization at the time of their departure.
So where did things go wrong for Harrison in Jacksonville?
A recent article on News 4 Jacksonville notes that on Saturday, Jaguars general manager Dave Caldwell did not believe Harrison would win a starting safety position.
With that being the case, Caldwell opted to get some assets in exchange for Harrison's services.
"We're only able to keep two of those guys, two of the three, and I got a call on Ronnie and was able to get value for the guy that may have been possibly the odd man out because the other guys, Andrew Wingard and Brandon Watson, are special teams guys and they really play the free safety. So, it was really more about the guys we had and getting value for Ronnie and putting him in a position where he can go and compete for a starting job."
Harrison didn't see the field consistently in his rookie campaign, appearing in just 32% of defensive snaps per Pro Football Reference.
However, he saw that percentage jump to 79% last season.
He took advantage of the increased playing time, recording 71 total tackles in addition to 2 sacks and 2 interceptions.
Film thread of Browns newest safety Ronnie Harrison.

Let's start with man-to-man. Harrison is a good, but not great, man-to-man defender. On this play, he jams Doyle on the line and makes a beautiful long-arm deflection to prevent a TD. Picture perfect: pic.twitter.com/om8ju0giVT

— Mike Bossetti (@mikebosports) September 4, 2020
Perhaps Harrison feels disrespected being beaten out by a rookie in former Auburn Tiger Daniel Thomas.
Neither Thomas nor Josh Jones played in Jacksonville last year, yet both beat out Harrison for a starting position.
That very well may be justified as I haven't exactly been glued to Jaguars camp the past few weeks.
Still, it's easy to see why Harrison feels the Jaguars wronged him for going with alternative options over him.
New Opportunity
The safety position is one of the weaker ones on the Browns roster.
Harrison will certainly have a chance to compete for a starting spot with the likes of Karl Joseph and Andrew Sendejo.
At just 23-years old, Harrison could turn into a nice development project for the Browns.
He's already proven he can play in this league.
Now it's just a matter of building upon that and staying consistent.
The Browns defense is being doubted heading into the 2020 season.
Harrison has a chance to help change that narrative.