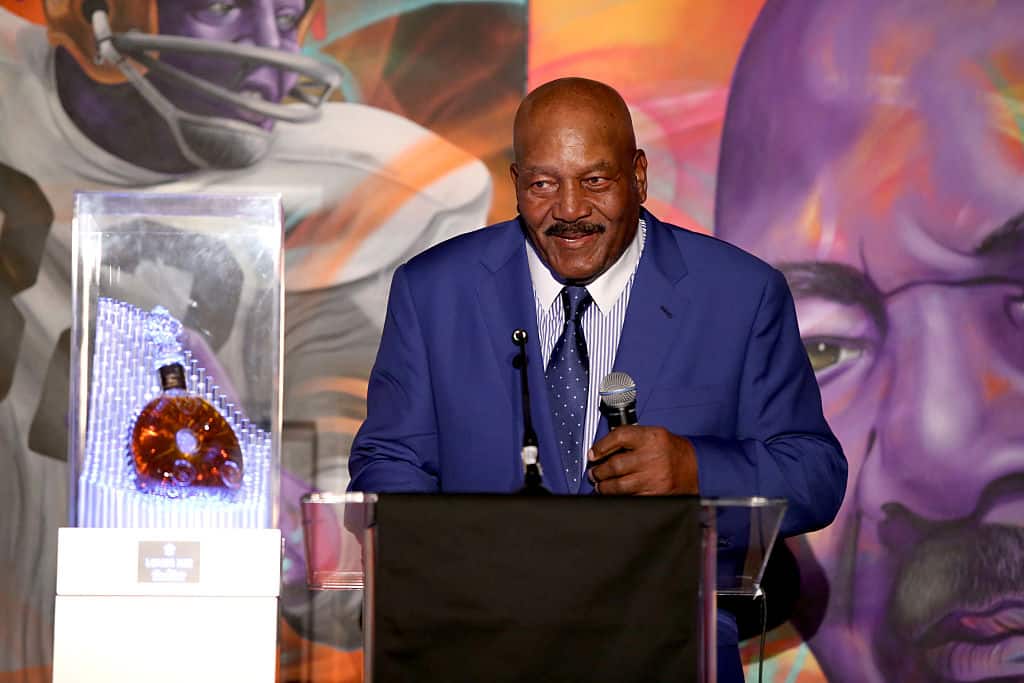 It's hard to put into words just how much Jim Brown meant to the Cleveland Browns, the game of football, and the civil rights movement as a whole.
Known to some for his career as a Hollywood action hero and to others for his work as a civil rights activist, the Browns wanted to remind everybody just how good he was on the gridiron as well.
The team recently shared a clip of some of his most iconic and impressive plays, remembering the late great just days after he passed away at the age of 87.
the moments that made him a legend pic.twitter.com/xTNoaFNetn

— Cleveland Browns (@Browns) May 22, 2023
Brown played for the Browns from 1957-65, following a remarkable career at Syracuse, both as a football and lacrosse star.
He helped the franchise win the 1964 NFL Championship, wreaking havoc out of the backfield with his quick moves and signature stiff arms.
Brown was a testament to hard work, longevity, and durability, making 118 consecutive starts in the regular season for the Browns, and constantly playing through injury.
He was considered one of the greatest players of the 20th century and was inducted into the Pro Football Hall of Fame despite cutting his career short to pursue a career in acting at just 30 years old.
Notably, he was also inducted into the Lacrosse Hall of Fame and College Football Hall of Fame.
That's the kind of legendary athlete that doesn't come around too often, and the kind of person who will forever leave a mark on popular culture, not to mention a guy that could've still dominated in today's more pass-happy game.