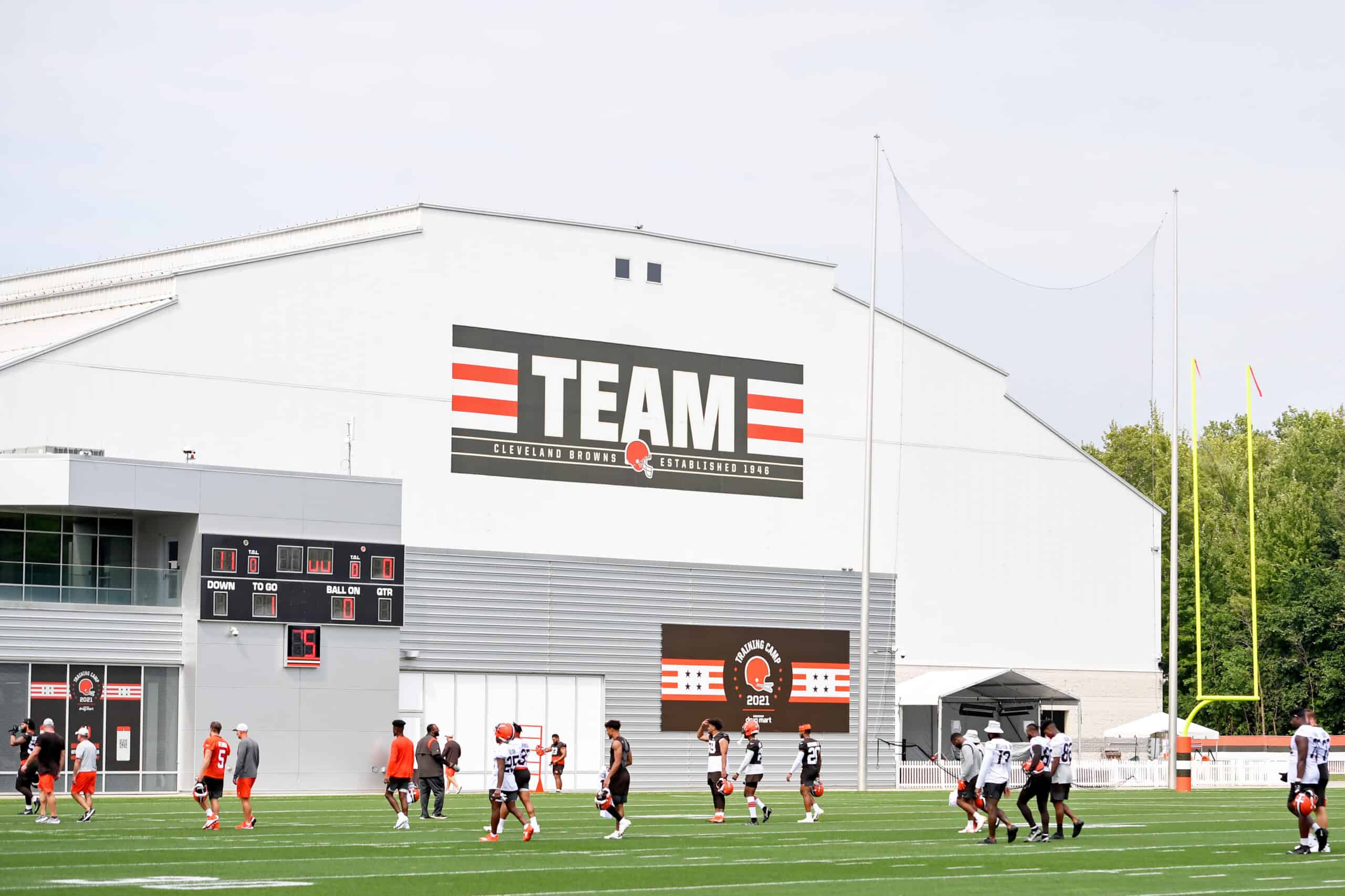 Kevin Stefanski's roster is chock full of new free agents and other veterans.
And that makes it more difficult than usual for Cleveland Browns rookies to stick around.
But the scouting department didn't spend all that time checking out colleges for nothing.
Even without picks in the first 2 rounds, Andrew Berry procured NFL-level talent in the draft.
the class of '23 🤣 pic.twitter.com/XXEEryfpSs

— Cleveland Browns (@Browns) May 12, 2023
Some analysts had as many as 4 of the newest Browns listed among their top 100 prospects.
With a new defensive coordinator and a completely revamped offense, few positions are set.
And every player will fight to find a role, or at least a niche, that wins them some field time in September.
Here are two Browns rookies who should see the most playing time in 2023.
Siaki Ika 
At first glance, Siaki Ika is a big-bodied, run-stuffing mound of humanity on the inside.
At Baylor, he took on as many blockers as he could to help his pass-rushing teammates.
But Ika is trimming down with the belief he can be faster and get involved in the Browns' pass rush.
And that is exactly what Jim Schwartz has in mind for his rookie tackle.
#Browns DT Siaki Ika with DC Jim Schwartz watching closely pic.twitter.com/tFAucxq8F6

— Fred Greetham (@FredGreetham9) May 13, 2023
Schwartz told Ika he will turn into a Ferrari instead of a dump truck in his defense.
Even if Schwartz confused Ika a bit initially, it appears the two are in sync about Ika's potential to get upfield.
Ika is no sure thing, but it appears he is part of Schwartz's plans.
Cleveland could carry 5 tackles, but some rookie enthusiasm could earn Ika the 3rd or 4th rotation spot.
Cedric Tillman 
Cleveland has a very crowded wide receiver room heading into the preseason.
But it will be difficult for the 6'3″ 215-pound Cedric Tillman to get lost in the crowd.
According to Cleveland.com beat writer Ashley Bastock, Tillman impressed in the rookie minicamp:
"(Tillman) just looked like an NFL player out there. He looked fluid catching passes… and created excitement for the possibility of what he can look like teamed up with Deshaun Watson in the coming months."
Any rookie will have trouble cracking the starting trio of Amari Cooper, Elijah Moore, and Donovan Peoples-Jones.
A glimpse of #Browns 3rd round WR Cedric Tillman at rookie minicamp pic.twitter.com/oq6OZIXLD3

— Mary Kay Cabot (@MaryKayCabot) May 12, 2023
But Tillman could emerge as the favorite second-tier receiver in the Browns' new pass-heavy offense.
Deshaun Watson has yet to define his tendencies or favorites as he enters his first full season in Cleveland.
And taking advantage of his opportunities early could push Tillman up in the pecking order.