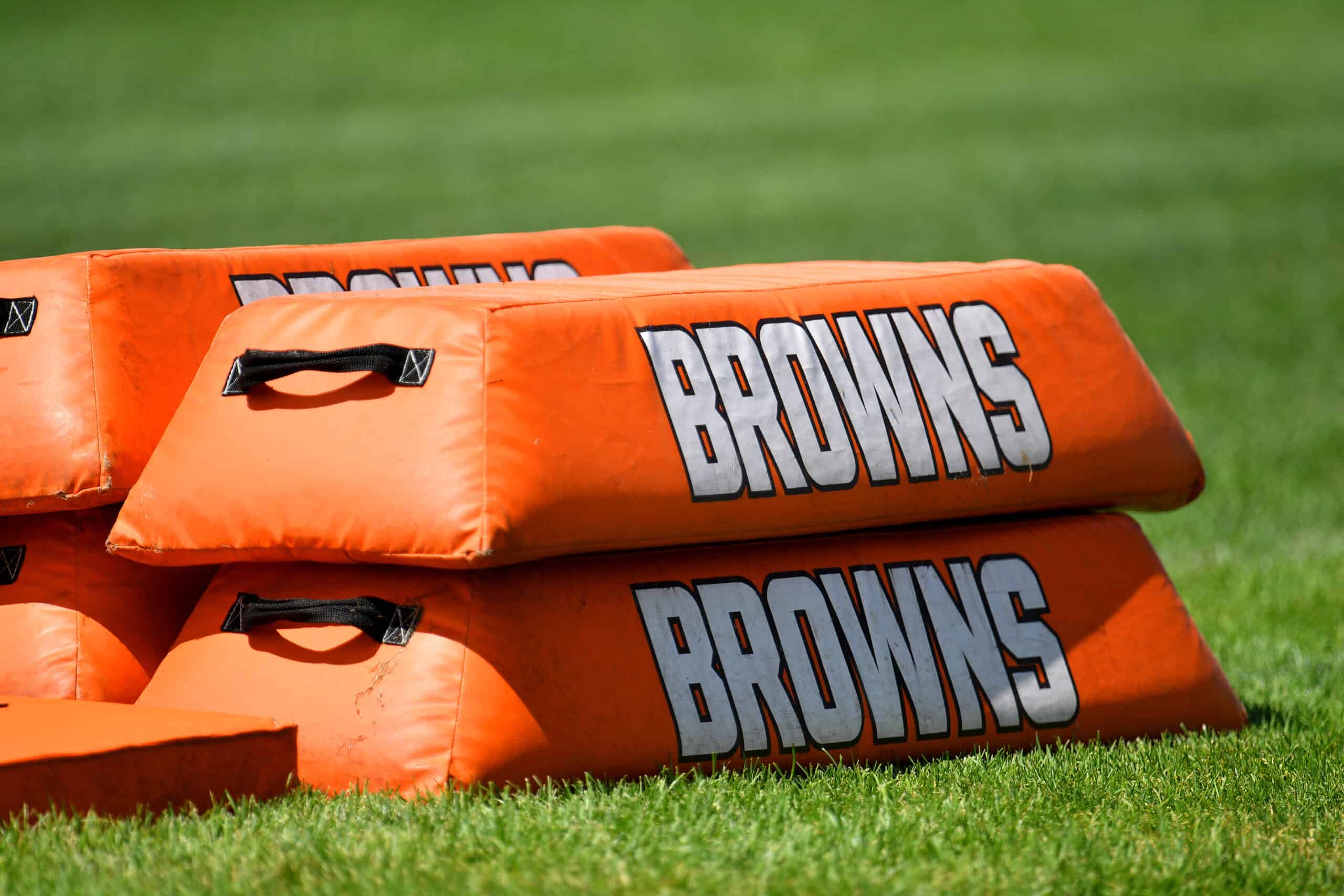 The Cleveland Browns are going to be extremely shorthanded heading into Week 15.
They currently have 25 and likely more players on the COVID-19 list ahead of Saturday's matchup against the Las Vegas Raiders.
Two of those players are quarterbacks Baker Mayfield and Case Keenum.
That being said, Nick Mullens has been promoted to starting quarterback with fullback Johnny Stanton as emergency depth.
However, they've decided to add depth with the signings of two quarterbacks.
Better Than Nothing
All of these COVID issues have forced the Browns into an uncomfortable situation.
They must quickly find players in an attempt to fill their roster ahead of Saturday's contest.
That being said, they've decided to sign quarterback Jake Dolegala.
Source: The Browns will soon have an emergency quarterback as they're working to sign Jake Dolegala, who was previously with CIN, NE and GB. This might not be the only move made today at the position.

— Zac Jackson (@AkronJackson) December 17, 2021
Dolegala is a third-year quarterback who has never been on an active roster for a regular-season game.
He was undrafted out of Central Connecticut State in 2019.
Luckily, Dolegala wasn't the only player added to the Browns' depth chart.
They've also signed former fourth-round pick quarterback Kyle Lauletta.
The #Browns have re-signed QB Kyle Lauletta, according to his agent.

— Camryn Justice (@camijustice) December 17, 2021
The New York Giants took a chance on Lauletta in 2018.
However, things never really went as planned and he only appeared in two games for the Giants.
He went 0-for-5 on passing attempts and one interception during the 2018 campaign.
The Browns signed Lauletta off the Jacksonville Jaguars practice squad.
He'll likely be the primary backup behind Nick Mullens on Saturday.
That is only because Lauletta does have real game experience in the NFL.
However, neither of these quarterbacks are exciting options.
Time To Believe In Mullens
It certainly seems that the Browns are going to start Mullens against the Raiders on Saturday.
He has shown flashes of solid play in the NFL, but is obviously better than both his backups.
To be fair, it's tough for the Browns front office to bring in quality depth right now.
They've been blindsided with all the positives COVID tests, which has left them without many options.
There's also not exactly a bunch of talent waiting to suit up in free agency.
These signings are depth moves in the event that Mullens does test positive or goes down mid-game.
The hope is that Mullens can pull off an incredible underdog story on Saturday.
Although, the Browns are so shorthanded that even their depth options are looking lackluster heading into Saturday's contest.