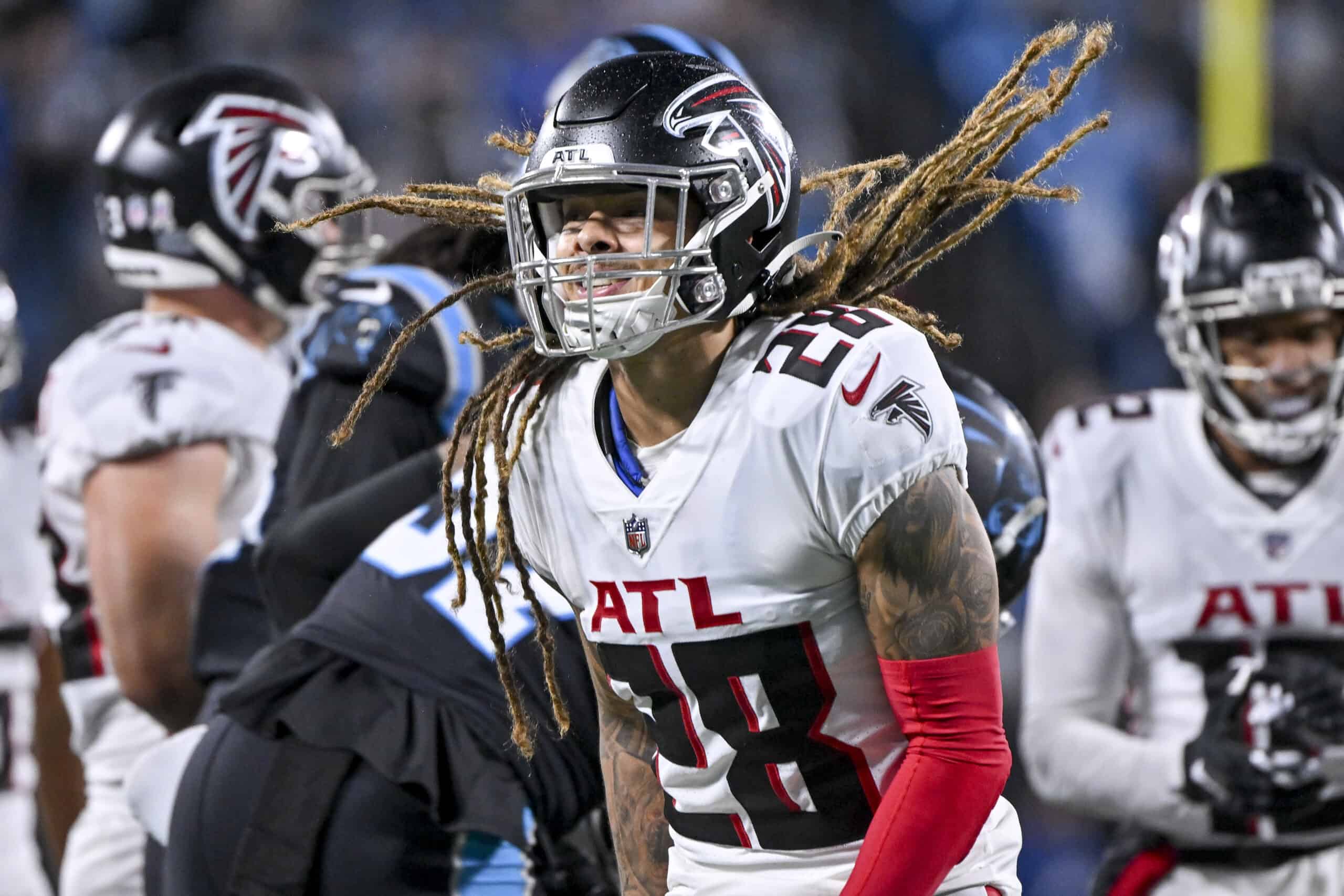 Social media is jammed with Cleveland Browns fans clamoring for another linebacker and wide receiver.
But Andrew Berry has his sights on improving Bubba Ventrone's unit first.
Jordan Kunaszyk's return kept one of the league's top special team players in Cleveland.
But if there was one free agent who might rank higher than the Browns' linebacker, it was Mike Ford.
#Falcons CB Mike Ford, a special teams ace, is signing with the #Browns on a 1-year deal worth up to $2.25M, source said.

— Ian Rapoport (@RapSheet) March 20, 2023
And the former Atlanta slot corner Mike Ford agreed to sign with the team today.
Ford has been one of the NFL's top gunners and jammers for the past few seasons.
Falcons special teams coach Marquice Williams credits Ford for his team's 17-yard punt return average.
And Ford also ranks in the top half of cornerbacks (63), according to Pro Football Focus.
How Good Is Ford On Special Teams? 
Ford was an undrafted free agent out of Southeast Missouri State, where he flipped from wideout to cornerback.
As a rookie with Detroit, he bounced back and forth from the practice squad.
But he was active for 24 games over the next two seasons, almost exclusively as a special teamer.
That is where he first met Williams, who didn't forget about him when Ford was cut before the 2021 season.
This is not an accident. My man intentionally elects to duck his head.
In less than 2 steps, he calculates that the shove gave him enough acceleration to convert his momentum into a full flip. He springs off the turf prepared to make the tackle.

Mike Ford is an athletic genius. pic.twitter.com/jirhohMbZE

— JetPack Galileo (@JetPackGalileo) October 14, 2021
In fact, Williams used video of Ford's jamming and gunner techniques to coach up his new charges.
And when Williams got hired at Atlanta, he made it a point to sign the free agent Ford.
But Ford does more than man the edges on punts.
He is credited with several key blocks on kickoff returns and slices through on coverage teams.
What It Means For The Browns
Kunaszyk ranked among the top 10 special teams players per PFF.
But he wasn't enough to improve Cleveland's coverage units under former coordinator Mike Priefer.
Ford's knack for slicing through and around blockers can wreak havoc on opponents' return teams.
He is an enthusiastic, high-energy force for the special teams unit.
CB Mike Ford with the PBU on WR KhaDarel Hodge. No flag. #Falcons pic.twitter.com/hSFCp2Vvas

— Kevin Knight (@FalcoholicKevin) August 3, 2022
And that kind of player can have an effect on the players around him, too.
But special teamers do well to contribute to the offense or defense in order to earn a roster spot.
Ford is good enough to compete for the 5th cornerback position on the Browns.
And his energy might fit just as well in Jim Schwartz's attacking defense.