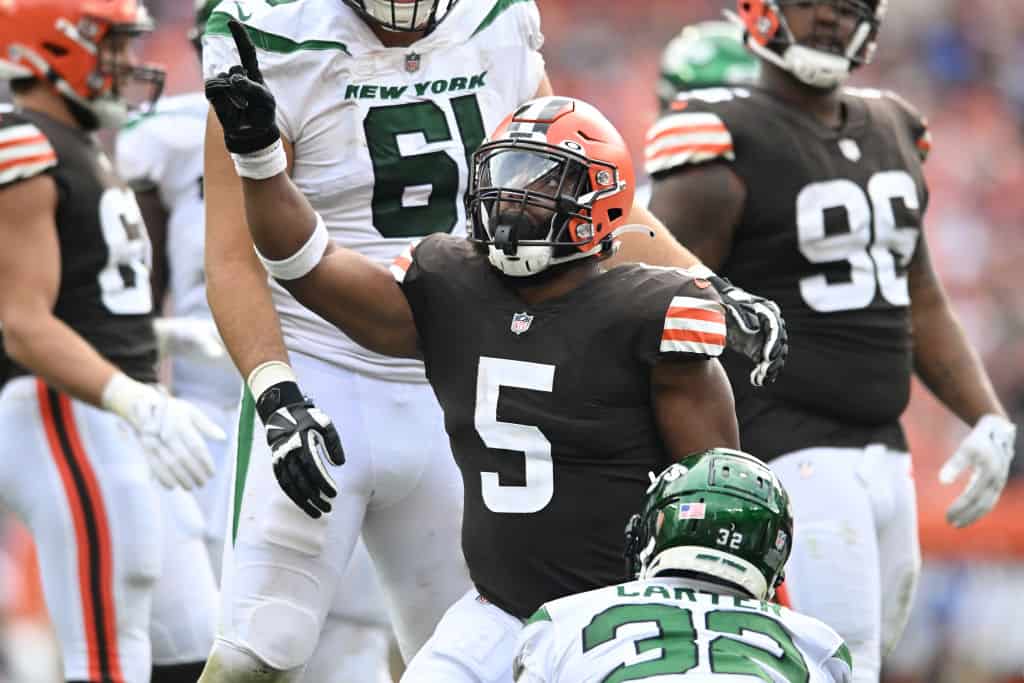 The NFL offseason is a time of many emotions.
For many players, it has the potential for them to join a new team, earn more money, and get a fresh start.
This is also a bittersweet time for fans of a particular team, as one of their favorite players could be on the move.
Cleveland Browns fans have reacted accordingly to today's news about one of the team's linebackers.
According to Adam Schefter of ESPN, Anthony Walker is slated to meet with the Washington Commanders.
Browns free-agent linebacker Anthony Walker is visiting the Commanders today.

— Adam Schefter (@AdamSchefter) March 20, 2023
Walker had a great 2021 season for the Browns and was slated for another dominant year in 2022 before suffering a quadriceps injury.
With the potential for Walker to be on the move, possibly to the Commanders, fans across the NFL expressed their opinions on the situation.
— Nick Karns (@karnsies817) March 20, 2023
As this fan indicates, he would hate to see Walker go, effectively joining another team.
While the Commanders aren't in the AFC, losing a player like Walker is never easy.
The Browns do have the opportunity to re-sign Walker, a move that this fan believes the team should make.
@Browns WHAT ARE WE DOING SIGN HIM

— . (@Wats0nToCooper) March 20, 2023
Walker's role on the team was valuable when he was fully healthy.
Nooooo stay in CLE @__AWalkJr

— Ryan Katz (@moshpitmagic) March 20, 2023
Many fans have continued to bang the drum for the Browns to keep Walker around.
For as many Browns fans that are nervous about the potential for Walker leaving, there are an equal number of excited Commanders fans.
By adding Walker, the Commanders could continue to grow their roster, in an increasingly difficult NFC East.
Wherever Walker ends up remains to be seen.
— jack (@jaxmacmullen) March 20, 2023
If it's any indication by this fan, this news can't come soon enough, assuming Walker does sign with the Commanders.