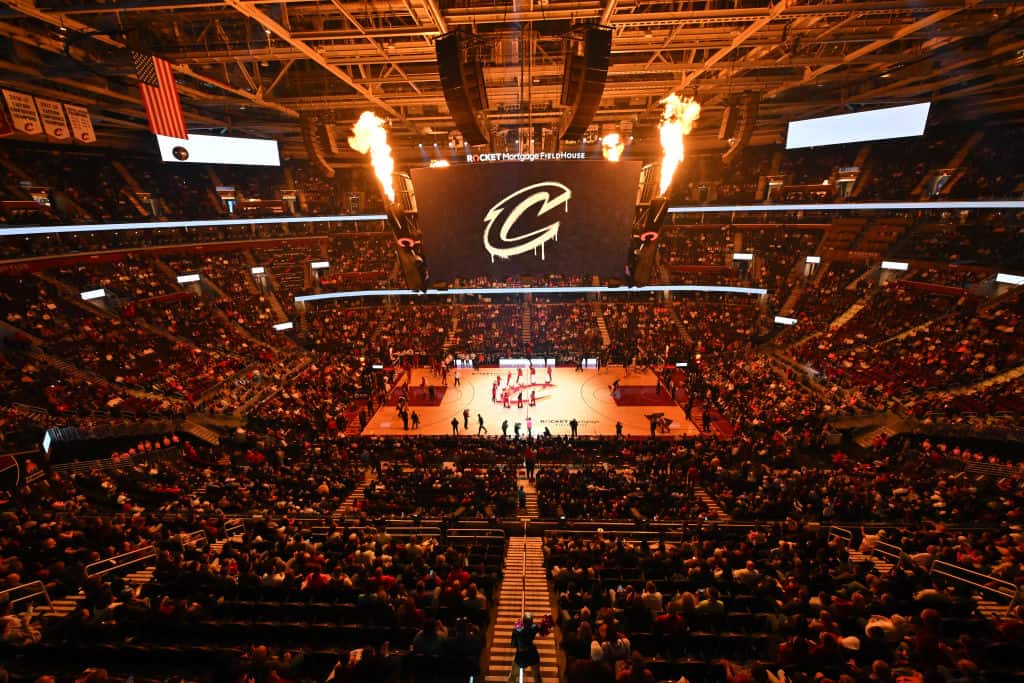 There are few things better for a city than to have winning sports teams, and there are fewer things better than being part of a winning sports team like the 2023 Cleveland Browns.
One exception is to be the biggest star on one of the best-performing units on that winning team.
ESPN Cleveland recently shared how Cavalier fans showered some love on the Browns' Myles Garrett on Sunday night.
Myles Garrett gets an insane ovation at the Cavs game 🔥🔥🔥 pic.twitter.com/DPOtYSb9uH

— ESPN Cleveland (@ESPNCleveland) November 5, 2023
Garrett, who recently bought into the Cavs' ownership group, showed up courtside after the Browns' 27-0 victory over the Arizona Cardinals on Sunday.
As the PA announcer acknowledged the All-Pro edge rusher, fans let loose with a long and loud ovation.
The Browns' captain cheered along with the crowd, joining them in a raucous "Here we go Brownies" chant.
Cleveland's defense threw a shutout against the Cardinals just hours earlier.
It was the team's first defensive shutout in over 15 seasons.
Garrett had some of the biggest highlights, including a huge leap in the air to smother a Clayton Tune pass.
He also had one of the team's 7.5 sacks and one of their 10 quarterback hits.
Arizona managed just 58 total yards, which is the 17th-lowest total in NFL history.
It was the third time this season Cleveland kept an opponent from scoring a touchdown.
Garrett might be the biggest reason for the Browns' defensive success.
He is among the league leaders in quarterback pressures and in pass block win rate.
And his personality and drive are pulling his teammates along to a banner season.