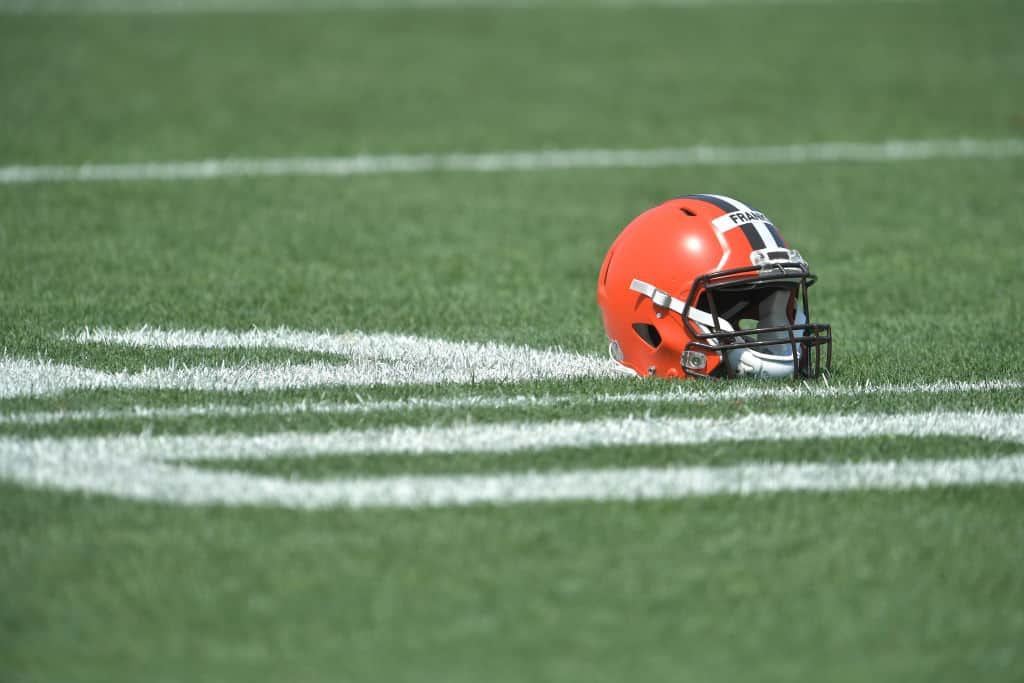 There is some reason for excitement for football fans in Northeast Ohio, as the Cleveland Browns look to have the best team, at least on paper, that they have had in recent memory.
Star quarterback Deshaun Watson will, barring injury, be on the field for the entire season, and he will have a talented cast of skill players to work with, not to mention a very solid offensive line.
On defense, the Browns look improved, especially on the defensive line.
But some of the reason for excitement also has to do with the new helmets the team is going to release on July 18.
They posted a video on their official Twitter account to tease that release.
Dude, be careful with those! 😳@DUDEwipes | #DawgPound pic.twitter.com/H8YOkzVNvk

— Cleveland Browns (@Browns) July 17, 2023
Many believe that these new helmets will be all white, which would provide an interesting change of pace.
The Browns also recently released a new logo for the Dawg Pound, and it is one that many fans seemed to like.
But no matter what aesthetic changes the team ends up making, they won't matter unless the product on the field drastically improves.
Ever since the current iteration of the Browns began play in 1999, they have made the playoffs only twice, leading many outside of Northeast Ohio to accuse them of being a "poverty franchise."
But those days may be over, as their roster appears to have no excuse to miss the playoffs.
In fact, challenging for first place in the AFC North, not to mention making some noise in the postseason, should be a realistic expectation.