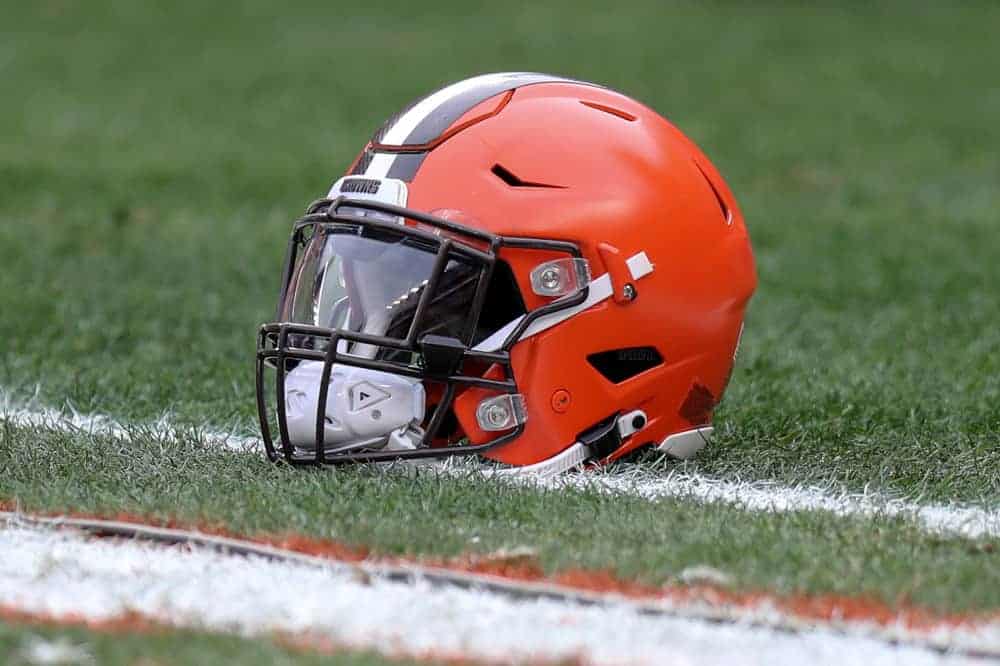 Much of the discussion over the Cleveland Browns' next general manager is centered around Andrew Berry and George Paton.
But an unexpected third name is now among the candidates.
Monti Ossenfort, the New England Patriots Director of College Scouting, will receive an interview this week.
The #Browns will interview #Patriots college scouting director Monti Ossenfort for their GM job tomorrow, sources say. It's his first GM interview, because he was blocked for the #Texans GM job two years ago. A respected scout.

— Tom Pelissero (@TomPelissero) January 16, 2020
Ossenfort is the only candidate without a connection to either the Browns or new head coach Kevin Stefanski.
Jimmy Haslam said he does not expect to hold as many GM interviews as he did in the head coach search.
There is no speculation yet about a fourth hat in the ring.
Ossenfort started his NFL career with the expansion Houston Texans in 2002.
Houston tried to interview him for their general manager job in 2018.
The Patriots were able to block that interview because the team was still alive in the playoffs.
B/c this has come up — the Patriots were able to block Caserio and Ossenfort from interviewing in Houston in '18 b/c their season was still ongoing. Won't be as easy now.

Here's the piece of the NFL anti-tampering policy that's relevant. Real GM job = they have to let them go. pic.twitter.com/WmPlMYQ1Bh

— Albert Breer (@AlbertBreer) June 10, 2019
They will be unable to block the Browns' request.
In June of 2019, there was speculation Ossenfort would replace Nick Caserio as New England's Director of Player Personnel.
That is the closest thing New England has to a general manager as Bill Belichick covers two roles.
Caserio, who was rumored to be moving to Houston, wound up staying in place in New England.
Ossenfort is at the end of a contract year which will simplify a move to Cleveland.
Ossenfort is an 18-year NFL Veteran
Monti Ossenfort graduated from the University of Minnesota-Morris in 2000.
He was the quarterback of their Division III football team.
In 2002, he landed an intern job with the new Houston franchise.
He spent 2003 in New England before returning to the Texans as a personal assistant in their scouting department.
New England brought Ossenfort back as an area scout in 2006.
He was promoted to a national scout before serving three years as the Assistant Director of College Scouting.
When Jon Robinson left to become Director of Player Personnel in Tampa Bay, Ossenfort was promoted to Director of College Scouting.
Robinson is now general manager of the Tennessee Titans.
Ossenfort just completed his sixth season as director.
Does That Make Ossenfort General Manager Material?
It is not an unusual career path for college scouting experts to emerge as general managers.
In fact, Ossenfort would be the third consecutive Patriots director to make that leap.
The Cleveland Browns will interview Patriots college scouting director Monti Ossenfort

Ossenfort has worked for the Patriots for 15 seasons in a variety of roles. The last two Pats college scouting directors became GMs – Jon Robinson and Thomas Dimitroff https://t.co/a7PkymsqA3

— Mark Daniels (@MarkDanielsPJ) January 16, 2020
As Director of College Scouting, Ossenfort obtained information on thousands of college football players.
He whittled that list to about 100 draft candidates and potential undrafted free agents.
There are some questions about the quality of recent New England drafts.
But if Tom Brady does not return, Jason Stidham (4th rd, 2019) is expected to be the Patriots' starting quarterback.
He would join Jacoby Brissett (3rd rd, 2016) and Jimmy Garoppolo (2nd rd, 2014) as starting quarterbacks drafted by New England in Ossenfort's tenure.
Bill Belichick took the time to rave about his scouting department, citing Ossenfort's role as director, before the 2019 draft.
"Monti and his staff… compiled an enormous amount of information from a football standpoint, medical, character. and so forth.

"It's a very lengthy and tedious process they have and I think they have done a tremendous job.

"They deserve a lot of the credit for the success we have had," Belichick said, as reported by the Patriots Ledger.
That success includes multiple Super Bowls, something Browns fans hope to see their next GM bring to Cleveland.